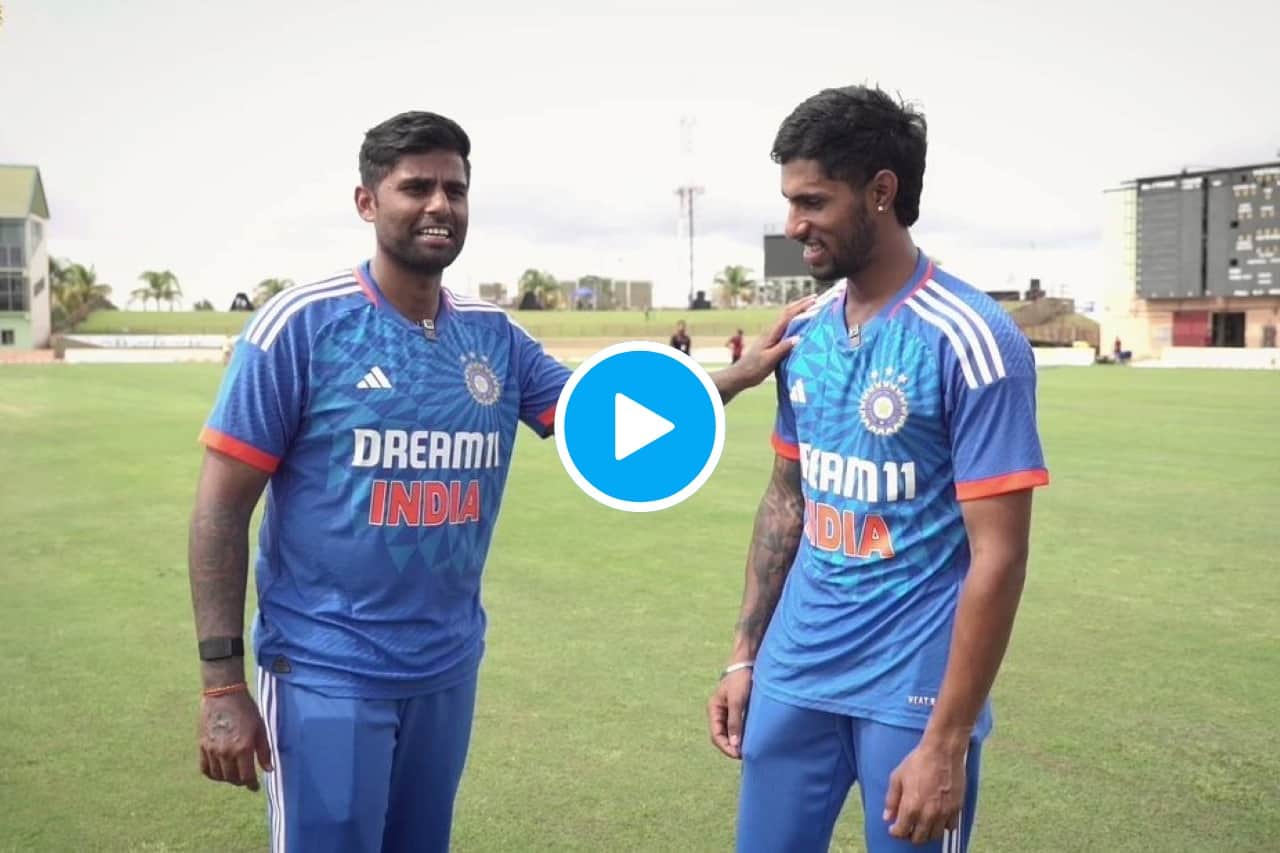 India won the third T20I against West Indies by seven wickets to keep the series alive. Surykumar Yadav was the chief architect of the victory as he hammered 83 runs from just 44 balls to help the Men in Blue chase down the target with consummate ease.
Putting aside his recent lacklustre performances in the ongoing tour, Suryakumar Yadav strode to the pitch with a fresh mindset and wasted no time in launching a blistering attack on the West Indies bowlers.
With a boundary and a six right at the outset of his innings, he immediately conveyed his resolute mindset, continuing this aggressive approach by belting 10 boundaries and sending four sixes soaring during his stint at the crease.
Following the match, Suryakumar Yadav engaged in a conversation with Tilak Varma, who remained unbeaten at 49 runs off 37 deliveries, where the elegant right-handed batter admitted that his original intention was to show some patience during the powerplay, but he got distracted from this plan and started launching fours and sixes.
Tilak also revealed that Suryakumar Yadav had worn a wristband bearing the inscription, "Powerplay me thoda time lekar khelna hai [Translates to: Give yourself time during the Powerplay]
Here's what Surykumar Yadav said on it:
"Aaj maine khud ko ullu bana diya [I tricked myself today] I initially planned to take my time and ease into the game. However, I quickly realized that it was important to play according to the team's needs and not deviate from their strategy. I stuck to the game plan, had a good time, and particularly enjoyed batting with the star player, Tilak Varma."
Check Video: