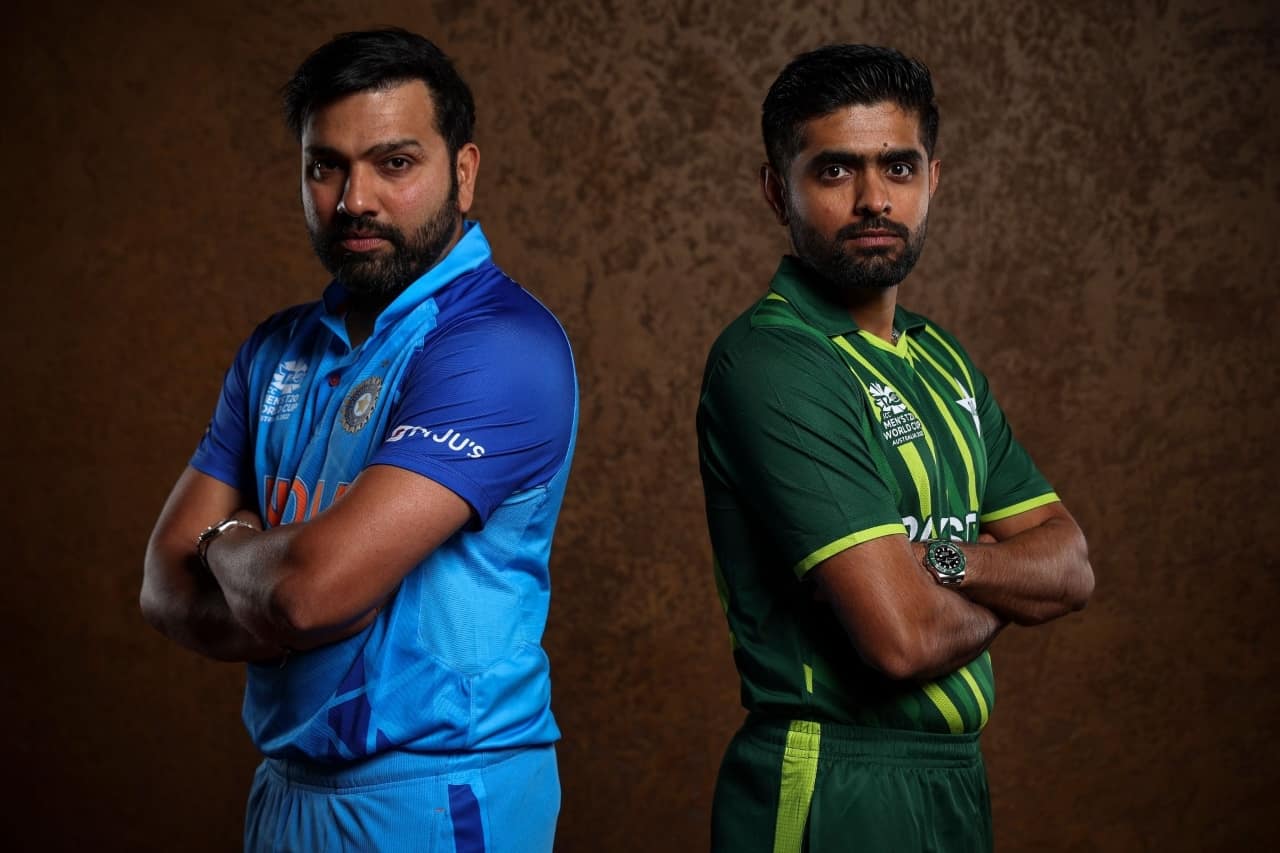 Rohit Sharma & Babar Azam | Source: GettyImages
The long-awaited moment has arrived as the International Cricket Council (ICC) has unveiled the schedule for the highly anticipated 2023 Cricket World Cup on Tuesday, June 27.
Among the most eagerly anticipated events of the World Cup is the intense showdown between arch-rivals India and Pakistan, a moment that keeps the entire world on the edge of their seats.
In World Cup 2023, India will lock horns with Pakistan on Sunday, October 15 at Narendra Modi Stadium, Ahmedabad. It will be the eighth meeting between the arch-rivals at a men's World Cup.
India and Pakistan have faced each other seven times previously – in 1992, 1996, 1999, 2003, 2011, 2015 and 2019.
India to Play at Nine Different Venues
The World Cup 2023 will begin on October 5 in Ahmedabad with defending champion England taking on 2019 runner-up New Zealand.
India will face each of its nine opponents at nine different venues – Chennai, Ahmedabad, Pune, Mumbai, Bengaluru, Dharamsala, Lucknow, Kolkata and Delhi.
The semifinals of the marquee clash will be held in Mumbai (November 15) and Kolkata (November 16) with the final set for November 19 in Ahmedabad.
If Pakistan successfully advances to the semifinals, their match will be organised at the renowned Eden Gardens. In the case of India progressing to the last-four, their fixture will take place in Mumbai, except in the event of a clash with Pakistan, where the second semifinal will be played at the Eden Gardens.