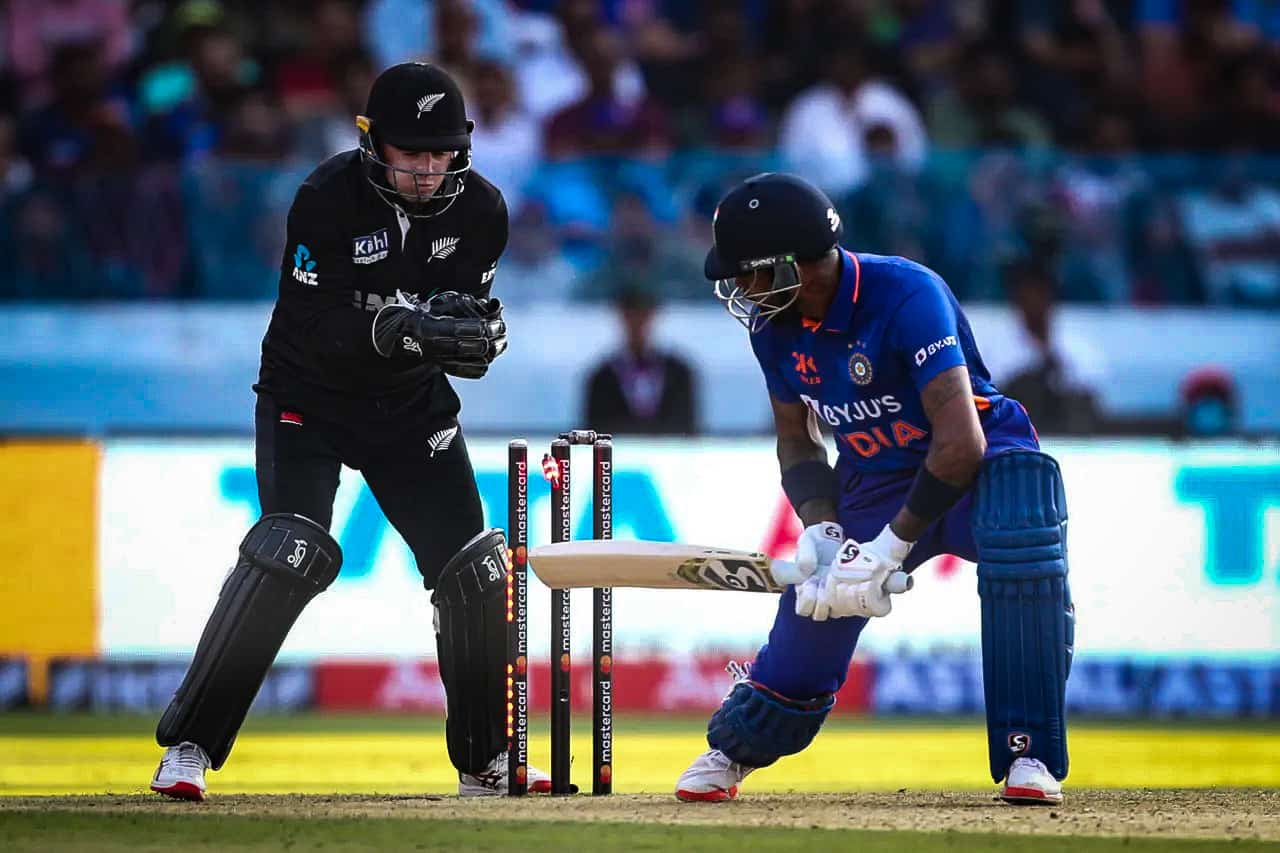 Hardik Pandya involved in controversial out decision in 1st ODI of New Zealand tour of India 2023 | Source: BCCI
India's vice-captain Hardik Pandya was adjudged out in a controversial manner during the first ODI between India and New Zealand in Hyderabad on Wednesday, January 18.
In the 40th over of the Indian innings, Pandya tried to play the upper cut to a delivery from Daryl Mitchell but he missed it as it went straight to the gloves of wicketkeeper Tom Latham and the bails lit up.
Latham, along with other New Zealanders appealed for 'bowled' after which the on-field umpires sent the decisions upstairs. The third umpire examined the dismissal and delivered a controversial result that Latham didn't disturb the bails and Pandya was bowled by Mitchell.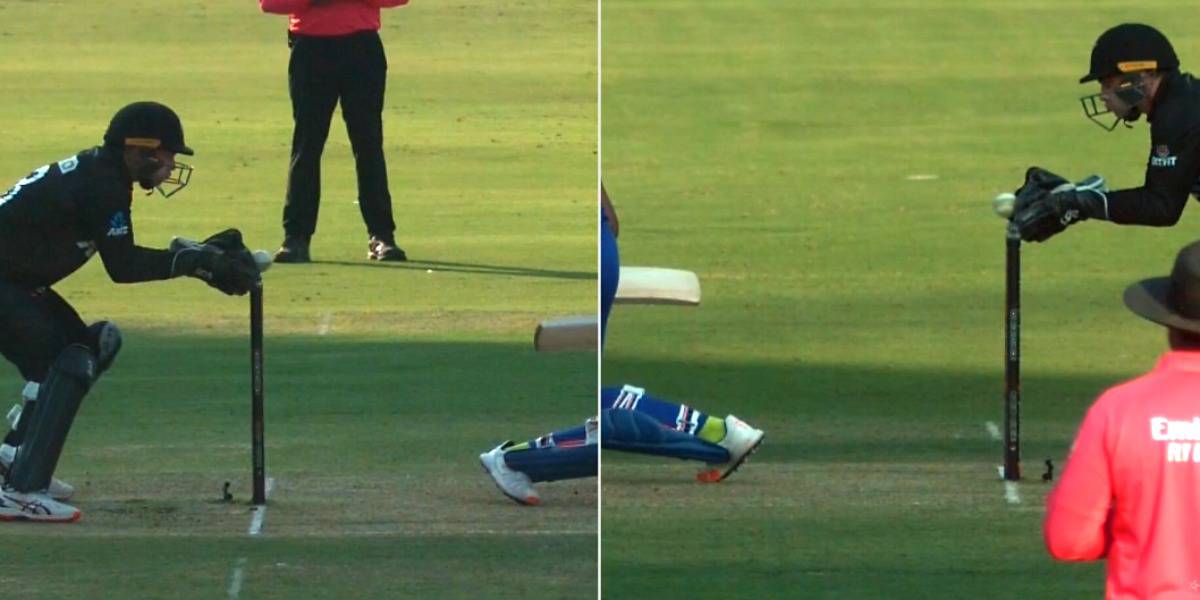 Watch Video – Hardik Pandya Controversial Out Decision:
Hardik Pandya looked furious with the decision and rightly so, as it seemed that Latham's gloves had dislodged the bails and not the ball. The bail clearly fell forward, which meant the keeper's glove should have dislodged it. The overall incident erupted a massive controversy on social media.
Fans' Reactions on Hardik Pandya's Bizarre Dismissal: