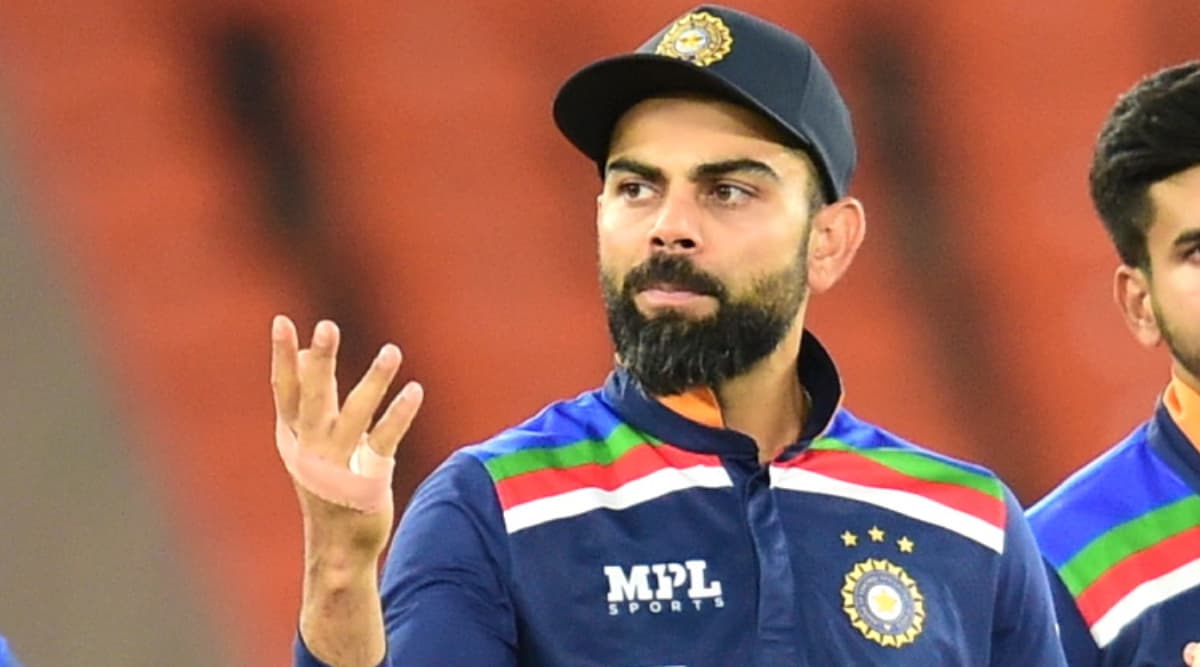 Virat Kohli | Source: Twitter
India, on Tuesday, faced a huge loss at the hands of England in the third T20I at the Narendra Modi Stadium in Ahmedabad. After posting a modest 156 runs in the first innings, India's poor fielding let them down in the England chase as they lost the third T20 international at the Narendra Modi Stadium in Ahmedabad by eight wickets.
With not much going India's way during the second half of the game, skipper Virat Kohli lost his cool and ended up abusing Shardul Thakur. In the 12th over, Jonny Bairstow nudged the ball to the leg side and Shardul Thakur was slow to react, and when he did get to the ball, he sent back a wild throw that went towards cover rather than at either of the stumps.
It allowed England to run two comfortably, and the India captain was not pleased. After collecting the throw behind the bowler, Kohli was seen saying something to Thakur in a furious manner. The bowler then apologized to the captain for his poor throw but Kohli was not done yet. The 32-year old kept venting his frustration at his teammate and ended up saying his favorite cuss words which rhyme with Ben Stokes.
Clip of The Incident:
Kohli had earlier hit a brilliant unbeaten 77 off 46 deliveries to help power a stuttering batting lineup to the total of 156/6. This was Kohli's second consecutive fifty and also he remained unbeaten on both occasions. In all probability, Kohli would rate the fifty during the third T20I higher as it came when the team needed it the most. The Indian skipper walked into bat with a score of 20 for two.
However, Jos Buttler's whirlwind start to England's inning took away whatever little hopes the hosts would have held going into the break.