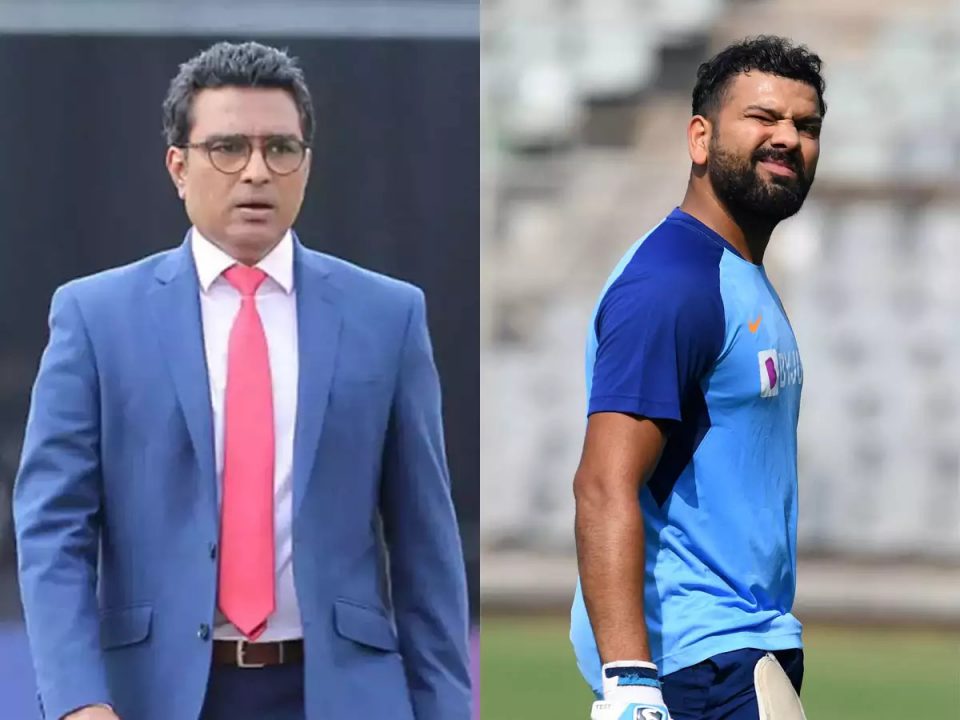 Sanjay Manjrekar And Rohit Sharma| Image Source: Twitter
Team India is scheduled to play three ODIs, as many T20Is and four Test matches in Australia starting from November 27. The mini squad already travelled to Sydney where all the players will be quarantined for a few days.
After creating a lot of controversies, the BCCI has finally included the veteran batsman Rohit Sharma in the Test Squad for the tour of Australia.
Actually, the Board of Control for Cricket in India (BCCI) has announced the squad for the tour of Australia last month but they didn't name Rohit Sharma in any of three formats as he was suffering from a hamstring injury.
Mumbai Indians' skipper Rohit Sharma got injured in the match against Kings XI Punjab in Indian Premier League (IPL) 2020. He also missed few matches for Mumbai Indians due to injury and Kieron Pollard had to lead the team in his absence.
However, Rohit Sharma came out to bat in Mumbai Indians' last league game and also did well in the IPL 2020 Final when he scored a match-winning 68-run knock against Delhi Capitals. His knock helped his side in winning the record fifth IPL title. BCCI, however, was quick to add Rohit to the Test squad for the Australia tour.
Meanwhile, talking about Rohit Sharma's injury, former Indian cricketer and now commentator Sanjay Manjrekar said that he has no clarity on the whole 'Rohit Sharma fitness' issue.
"There's zero clarity on the issue of Rohit Sharma's fitness. I am sure there must be a stand of BCCI and similarly that of Rohit. And when people don't get information then speculation arises. So, I have absolutely no clarity on what's going on there," Manjrekar told CricCast YouTube channel.
Suryakumar Yadav Will Get His Chance Soon: Sanjay Manjrekar
Further speaking about Mumbai Indians' veteran batsman Suryakumar Yadav, Manjrekar said that the uncapped batsman will get his chance soon in Team India. The Mumbai Indians top-order batsman did exceptionally well in the tournament but failed to make it to any of the squads for the upcoming tour of Australia. Manjrekar feels that the good days are near for SKY and he's confident that the veteran will be called as a replacement for any injured player on the Australia tour.
"When a team is announced for a big tour, like the one of Australia where the Indian team will be there for almost three-four months, we think that is the squad that will be playing. However, as we are talking, slowly and slowly we will get to see that, by the end of the tour, many of the players who are there in India, they would have played in Australia," he said.
"I have no doubt that Rohit Sharma will be playing when he gets fit Suryakumar Yadav will also get a chance somewhere on the tour as it often happens that some injuries take place and replacements are called. I think four-five players who have not been selected for the tour due to fitness or some other issues, they will be playing in the upcoming tour," he added.