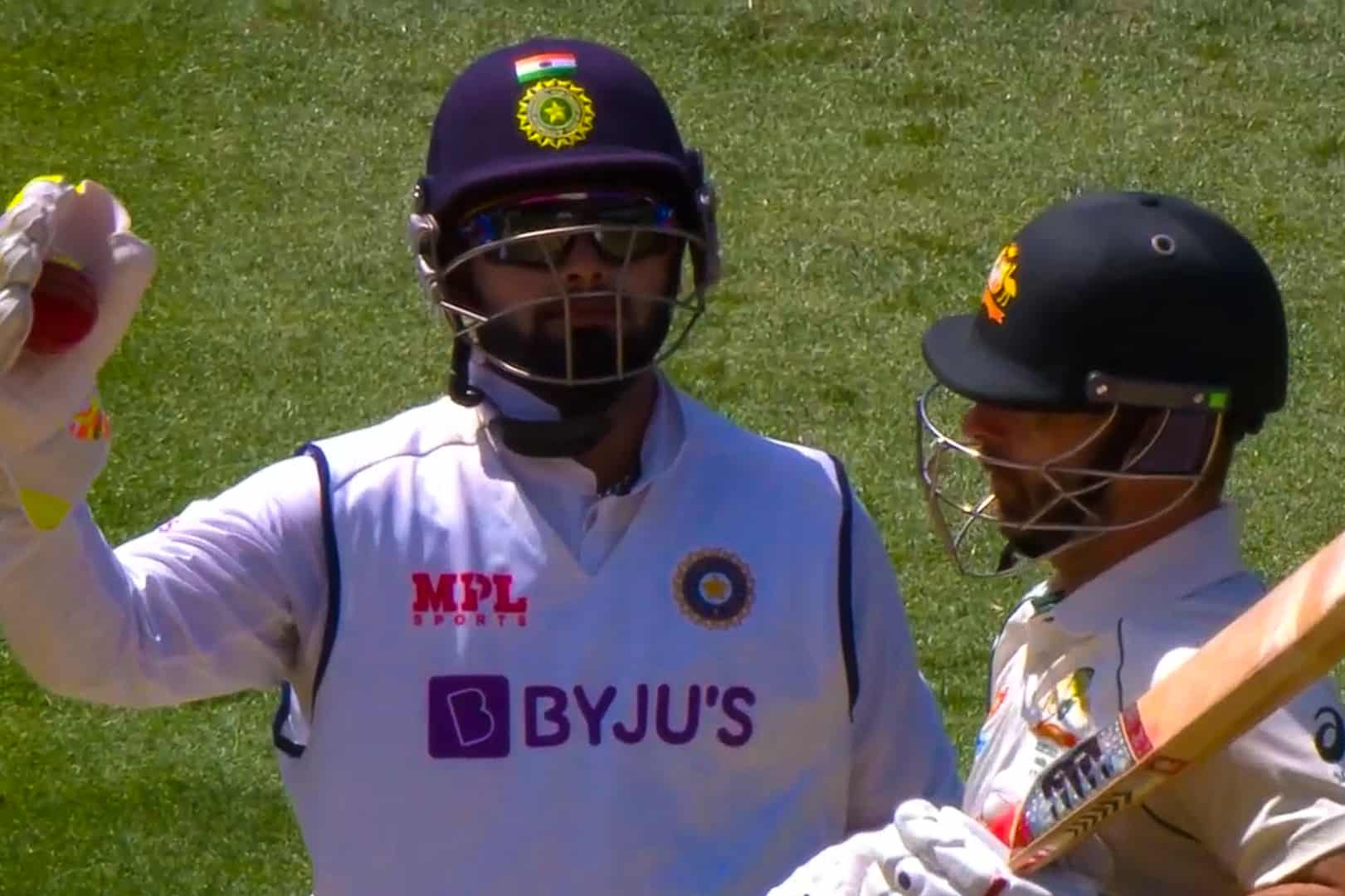 Rishabh Pant & Matthew Wade | Source: Twitter
The third day of the second Test between India and Australia saw plenty of ups and downs. The day saw 10 batsmen getting themselves out as the match slowly tilted in India's favour.
The one moment that is in headlines today from today's game in Melbourne was the friendly banter between Australia opener Matthew Wade and Indian wicket-keeper batsman Rishabh Pant. First Pant, who scored a quick 29 in India's first innings, was heard chirping as Wade looked to defend the delivery from Jasprit Bumrah. Mocking Pant, Wade was heard saying, "Are you looking yourself on the big screen again? Very funny watching yourself on the screen," he was caught on stump-mic saying.
The video of the friendly banter between Pant and Wade was shared by Cricket Australia on Twitter. Watch the video here:
As the verbal duel intensified, Wade looked frustrated and stopped bowlers at times to regain concentration. However, the Indian wicket-keeper continued to do what he does and Wade was heard responding with occasional stares.
Speaking to Fox Sports during the Tea break, Wade wondered what was so funny during the proceedings that the Indian wicketkeeper was giggling constantly from behind the wickets. There was a cheeky comment as well.
"He just laughs all the time. He doesn't really say much, he's just always laughing at you. I don't know what's so funny, it must be my batting," Wade said.
It was not a first time that young Indian wicket-keeper involved in an on-field banter with Australian players. . In India's last Test tour a couple of years ago, Pant was involved in some hilarious 'verbal wars' with captain Tim Paine. Pant had called Paine a temporary captain, while the latter had very famously asked the Indian to babysit his kids while he goes for a movie with his wife.
As long as the Day 3 game of Second Test is concerned, the Indian team dominated the day 3 of the second Test of the Border-Gavaskar series. The Australians have taken a lead of two runs over India but have lost six wickets. Currently, Cameron Green (17) and Pat Cummins (15) are batting for the Australians.