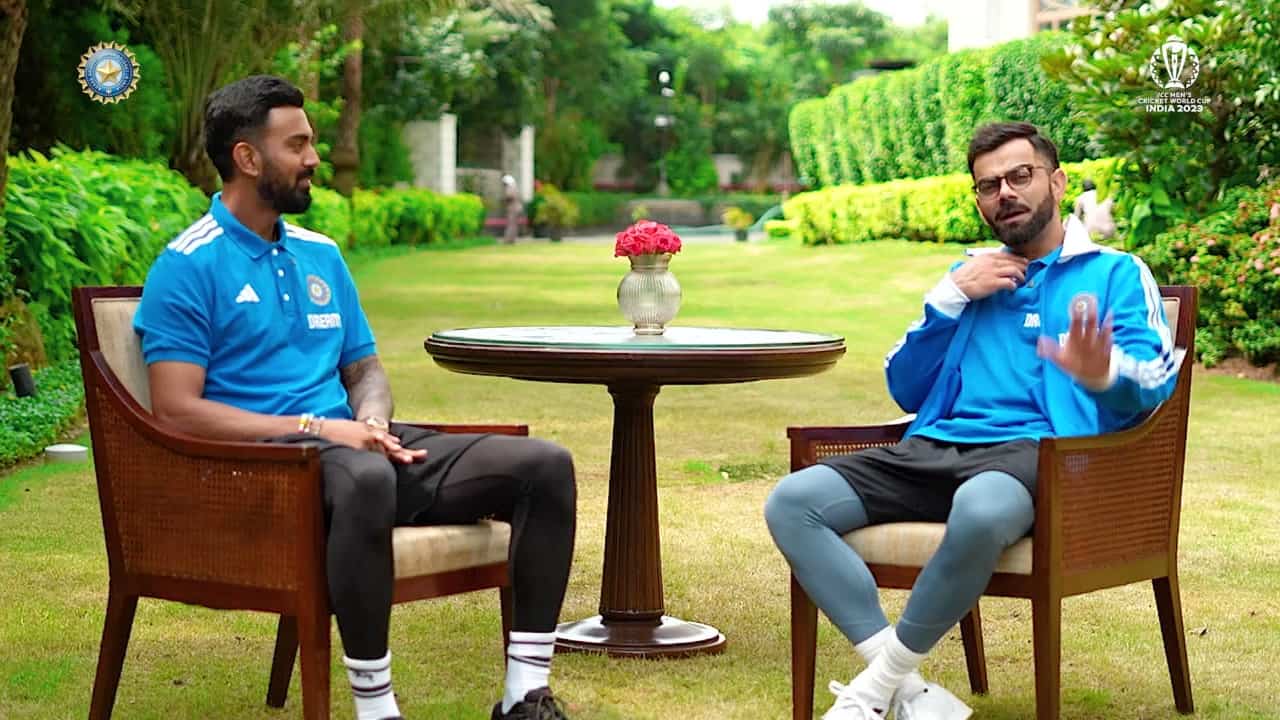 KL Rahul in conversation with Virat Kohli | Source: X/Twitter
India's batting maestro, Virat Kohli, is all set and excited for the second match of the ICC World Cup 2023, which is scheduled to be played at his beloved home ground, the Arun Jaitley Stadium in Delhi, against Afghanistan.
Following his match-winning performance against Australia in the World Cup campaign, Kohli joined KL Rahul for a reflective discussion on his career and shared the unique experience of playing at the Arun Jaitley Stadium, where a pavilion is dedicated in his honour.
Here's what KL Rahul asked Virat Kohli during the recent discussion following India's victory against Australia: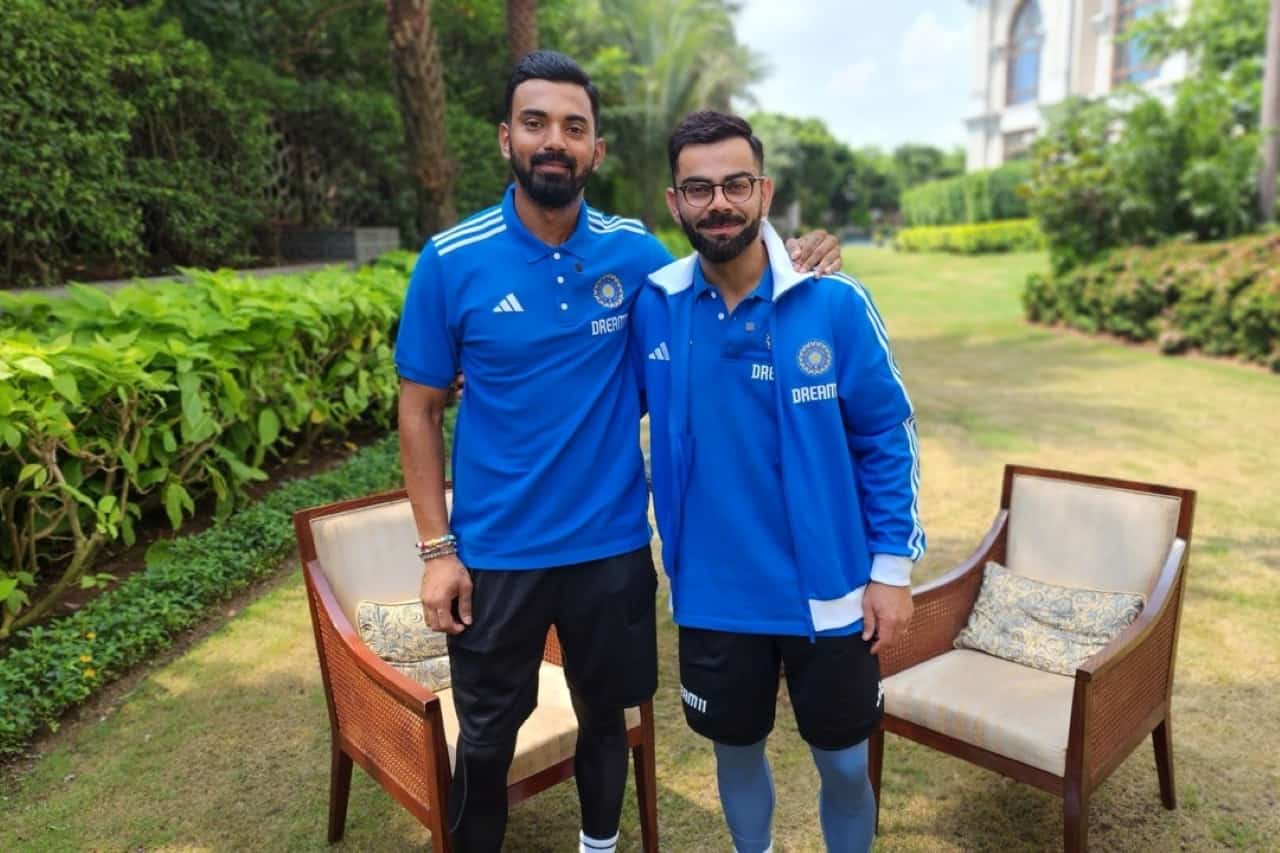 "It's a homecoming for you, we are going to Delhi. I'm sure it's a very special feeling for you, you have grown up there and now you have a pavilion named after you so what's the feeling that you are going through?"
The DDCA dropped a surprise by naming a pavilion stand after Virat Kohli back in 2019, and when asked about playing there, Kohli admitted it's a bit 'awkward' and doesn't really dig talking about it.
However the Indian cricket icon confessed that coming back to the stadium, all decked out with new stuff and cool upgrades, just makes him feel very thankful as it all reminds him how he has evolved since his early cricketing days here. Kohli added:
"The memories are always fresh in your mind when you go back to those moments, you can still feel it because that is where everything started, that is where the selectors for the first time and you got an opportunity. So it's always special to go back and play at the Arun Jaitley Stadium now. It's a bit awkward for me, playing in front of the pavilion named after me."

"Honestly, I don't like to talk about it a lot because it is a very awkward feeling but I just feel very grateful when I go back and see all the things that are present now and from where I started."
The Arun Jaitley Cricket Stadium holds a special place in Virat Kohli's heart. It's the place where it all began, where his cricketing prowess caught the eye of selectors, and where he earned his spot in the Indian team. Now, after all these years, the legendary cricketer is making a comeback to play a World Cup match at this very stadium. It's a deeply emotional moment for him, without a doubt.