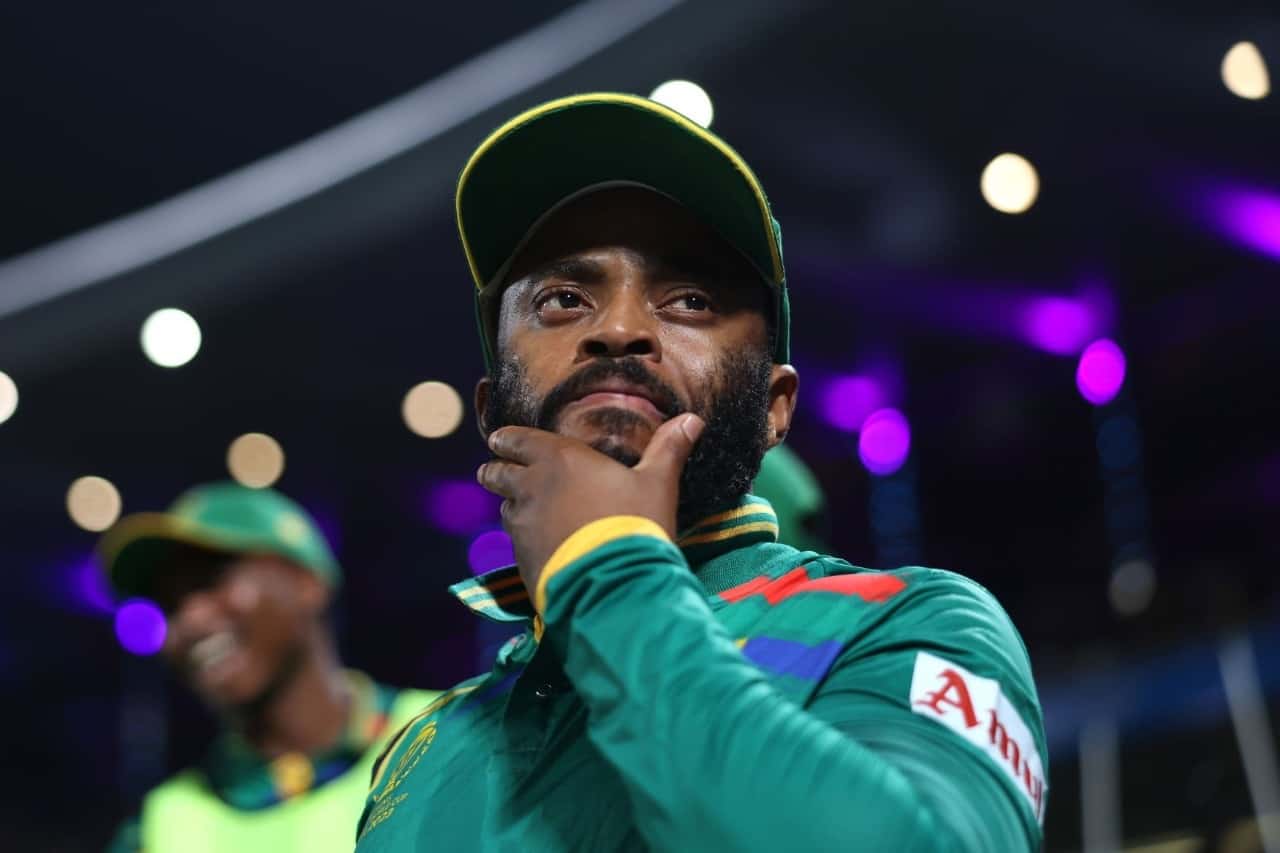 Temba Bavuma | Source: X/Twitter
South Africa captain Temba Bavuma has hit back at critics who have been slamming him for his captaincy and asking him to step down as South Africa's ODI captain after the team once again failed to make it to the finals of the World Cup 2023.
South Africa, finishing the group stage in second place on the points table with seven wins out of nine games, suffered a three-wicket defeat to Australia in the second semi final at Eden Gardens, Kolkata, resulting in their elimination from the tournament.
Here's what Temba Bavuma said during a conversation with 'Daily Maverick':
"I have said it from the beginning that if any of the guys stood there and said, 'Temba, you are not the man for the job as captain,' then I would happily walk away. These are the bunch of guys who we have been together since 2020. We know each other through and through, and we know what we play for. I am not the guy who is on Twitter or Facebook."
"I don't know what the metric is to judge someone if they're captaining well. We won the most games in the group stage out of any South African team. We beat teams that haven't been beaten in a while in World Cups so what metrics are we going to use to judge whether a guy is using the job as the captain?"
Temba Bavuma's batting performance in the 2023 World Cup was subpar, tallying only 145 runs from eight matches at a strike rate of approximately 73.60, without scoring a single half-century.