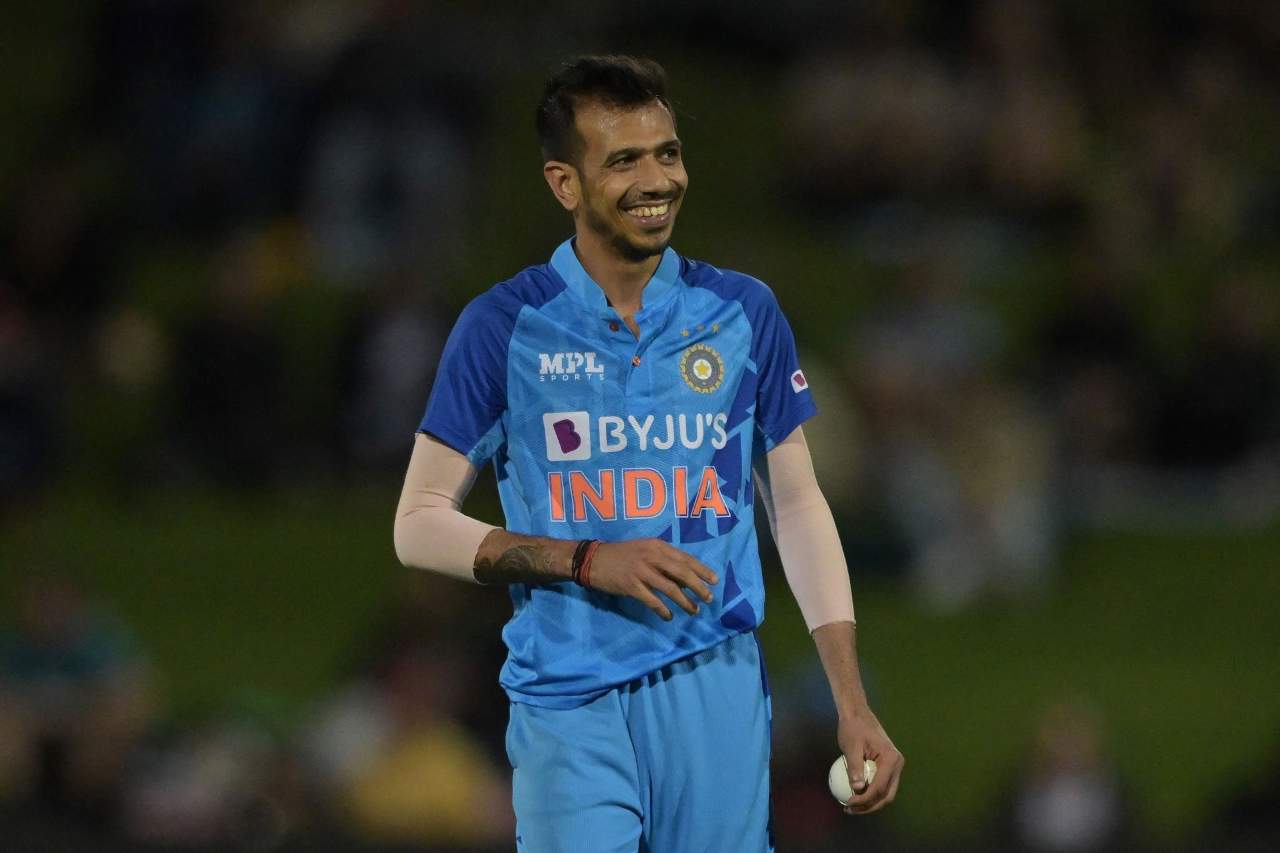 Yuzvendra Chahal | Source: Twitter
India's star spinner, Yuzvendra Chahal, has admitted that the period following his exclusion from the 2021 T20 World Cup in the UAE was the most challenging phase of his cricket career.
He further revealed that while he was filled with anger and disappointment due to his exclusion, his wife, Dhanashree Verma, played a big role in helping him in coming out from that challenging phase.
Yuzvendra Chahal did not make it to India's squad for the T20 World Cup, 2021, whereas Varun Chakravarthy got a nod ahead of the experienced spinner with a remarkable performance in the IPL 2021 season.
"I don't cry a lot, but I went to the bathroom and cried a little," Chahal said on Ranveer Allahbadia's YouTube channel.
"When I was not picked up for the 2021 T20 World Cup, I felt the saddest. I had to play IPL in Dubai at that time. She [wife] was with me that time. Next day, we had to catch a flight to Dubai. We had to go there to continue the IPL matches that were postponed due to Covid. We also had to quarantine for a week. Otherwise, you could have gone out to relax. Best thing was she was with me, so I could control my anger. If she would not have been there, I would have been more frustrated."
I Never Ask Anyone Why I Wasn't Picked: Yuzvendra Chahal
Chahal, who represented Royal Challengers Bangalore until the 2021 IPL season, played under the captaincy of Virat Kohli for both the IPL franchise and the Indian team. Interestingly, Chahal admitted that despite this, he had never asked Kohli about his omission from the Indian squad.
"I was feeling strange because Virat [Kohli] was the captain [of the Indian team] and I was playing under Virat there as well [in IPL]. But I never ask anyone why I was not picked. Have never asked."
The veteran spinner will soon be seen in action as he has been included in both the limited-overs squads for the ongoing tour of the West Indies. The Men in Blue are scheduled to play three ODIs and five T20Is during this tour.