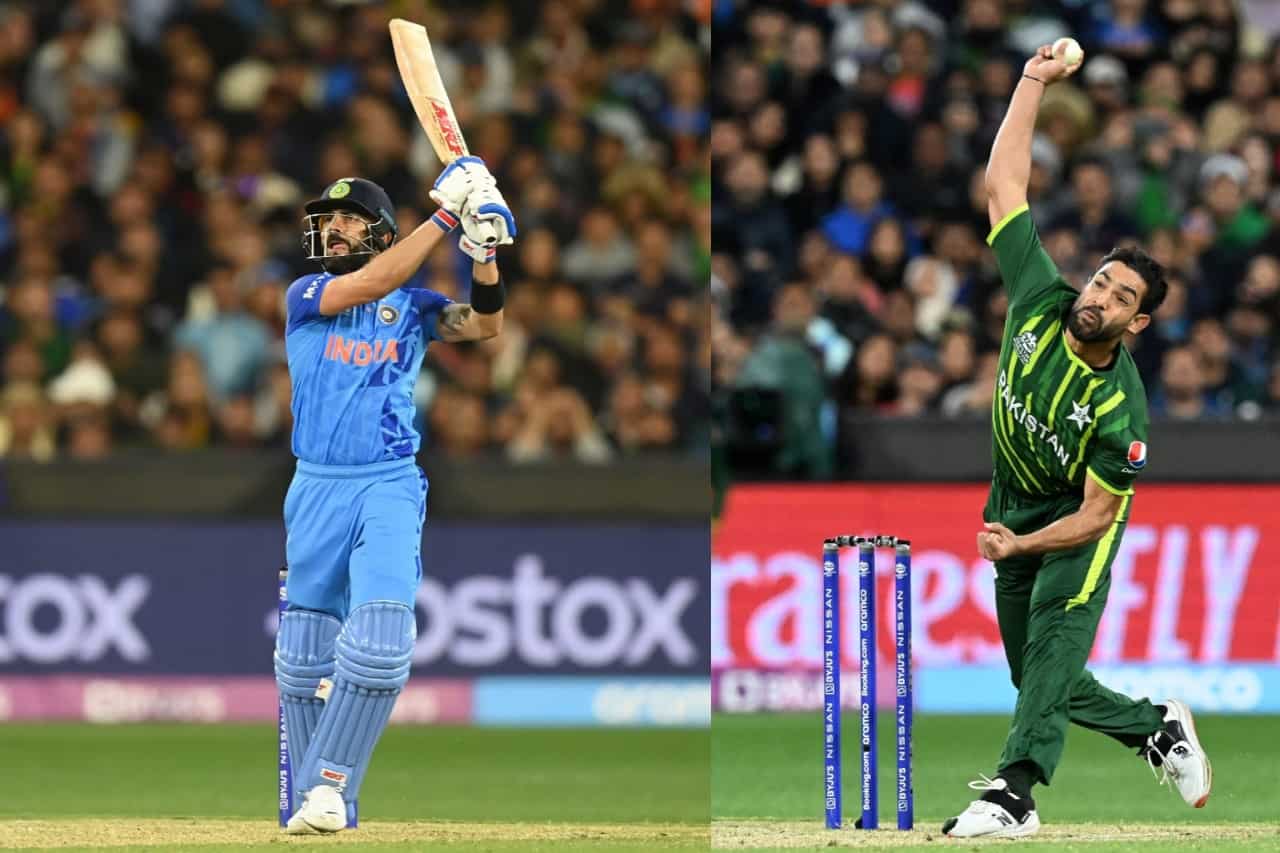 Virat Kohli Hit a Six on Haris Rauf Ball in T20 World Cup Match Against Pakistan
Pakistan star pacer Haris Rauf recalled Virat Kohli's straight six off his length delivery in the high-voltage clash between India and Pakistan at the iconic Melbourne Cricket Ground in T20 World Cup 2022.
Kohli made space for himself as he shuffled across the crease and hit the ball away for a massive six in the penultimate over of the game, leaving both Rauf and Pakistan skipper Babar Azam shell-shocked.
Shedding light on the same on Pakistan's popular show 'Hasna Mana Hai', Rauf revealed that the moment still haunts him. However, the Pakistan speedster also admitted that Kohli himself might not play that shot again as such shots are very rare in cricket.
"Of course, it hurt when that went for a six. I didn't say anything but it hurt me personally. I thought something wrong had happened."
"Anyone who knows cricket knows what sort of a player he is. He has played that shot now; I don't think he can do that again. Such shots are quite rare, you can't hit them again and again. His timing was perfect and it went for a six."
Kohli played a memorable knock of unbeaten 82 off 53 balls, propelling India to a seemingly improbable victory. Chasing 160 to win, India was reduced to 31-4 in the seventh over before a 113-run partnership between Kohli and Hardik Pandya set the stage for a memorable four-wicket win.