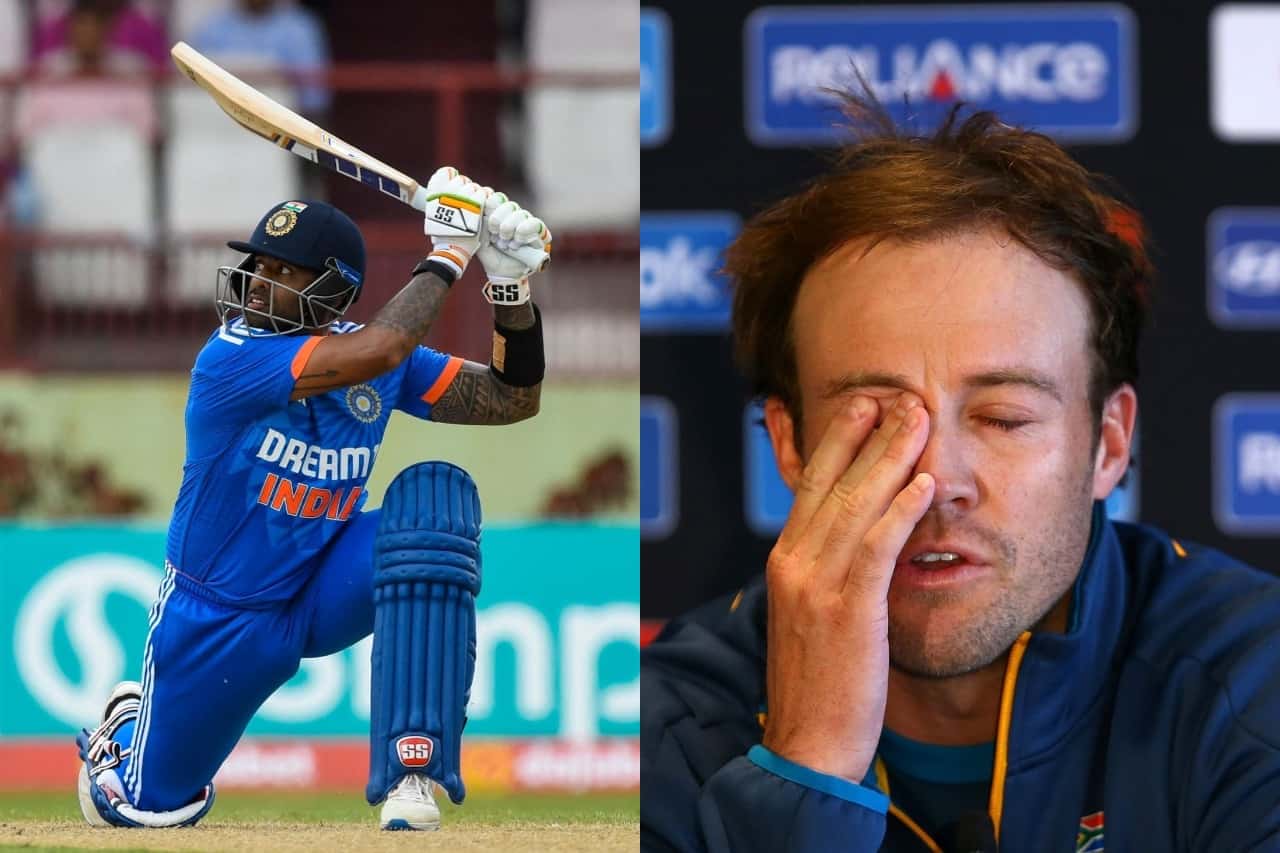 Suryakumar Yadav and AB de Villiers | Source: Twitter
India boasts a shining star in Suryakumar Yadav, who currently holds the top spot among T20 International batters in the ICC rankings. His playing style often draws comparisons to the iconic South African batter AB de Villiers, particularly due to his exceptional shot selection.
While Suryakumar Yadav has mastered the shortest format of cricket, he has struggled to establish himself in the 50-overs format, despite being given ample opportunities. Despite these challenges, the Indian management has retained confidence in him as they put in India's World Cup 2023 squad.
In 26 ODIs, he has only been able to accumulate 511 runs, with an average of 24 and a strike rate of 101. These figures are relatively low, especially given the calibre of player that Suryakumar Yadav is.
Meanwhile, AB de Villiers, the cricketing great from South Africa, has offered his insights, highlighting Suryakumar Yadav's difficulties in excelling in the ODIs. Here's what he said on his YouTube channel:
"I am a big fan of Suryakumar Yadav, he plays in a similar manner to how I used to play but in ODIs, he hasn't cracked yet – he has got all the ability and capability to do it – I am happy & relieved that he is part of the World Cup".
While Suryakumar Yadav has earned a spot in India's 2023 World Cup squad, it appears highly unlikely that he will secure a place in the playing eleven. This is due to the fact that all players have been declared fit and are putting in significant effort to earn their spots in the tournament.