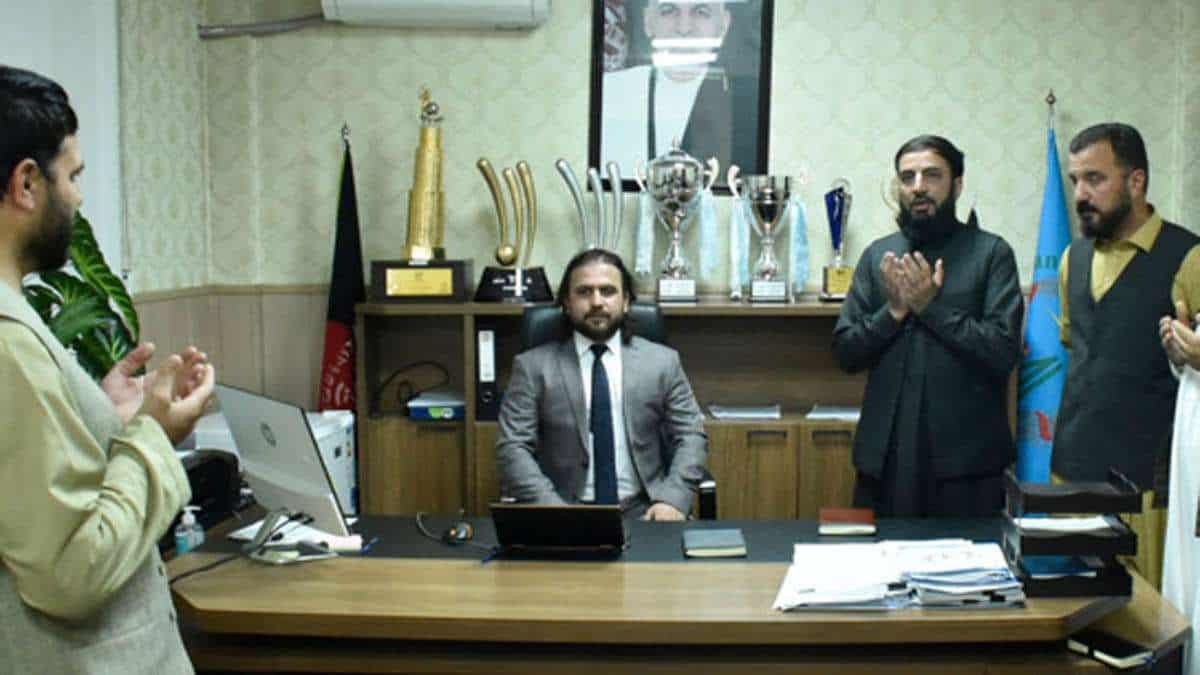 ACB CEO Hamid Shinwari | Source: Twitter
Things have not been easy for Afghanistan since the last couple of weeks. Taliban took over the country after US troops were withdrawn. They captured Kabul, the capital of Afghanistan, before capturing 34 other provinces. 
As a result, all the sports, especially cricket in Afghanistan came under doubt after the Taliban captured the country. However, earlier the Afghanistan Cricket Board (ACB) CEO Hamid Shinwari had cleared that Taliban supports cricket and they love it too, so they won't interfere in it or interrupt the upcoming series, including one against Pakistan in Sri Lanka.
Amidst all the confusion while people are trying to run away from the country, Hamid confirmed that no Afghan cricketer has requested the board to evacuate their families from Afghanistan yet. At the same time, he also smashed the reports of Taliban fighters entering ACB headquarters with former cricketer Abdullah Mazari as baseless.
"It is a baseless rumour. No one has come with such an intent. I've been managing the cricket board since the Taliban has taken over and they've been so supportive so far. I haven't received any request so far and the players are committed to play the game and fortunately since the last two days, they started their camp to get ready for the upcoming series with Pakistan.
"We and the players are committed to playing this series with Pakistan which is vital for the Afghans across the globe," he said while speaking to Sports Tak.
Earlier, Rashid Khan expressed concern for his family in Afghanistan. The leg spinner is currently in England, featuring in The Hundred tournament for Trent Rockets.