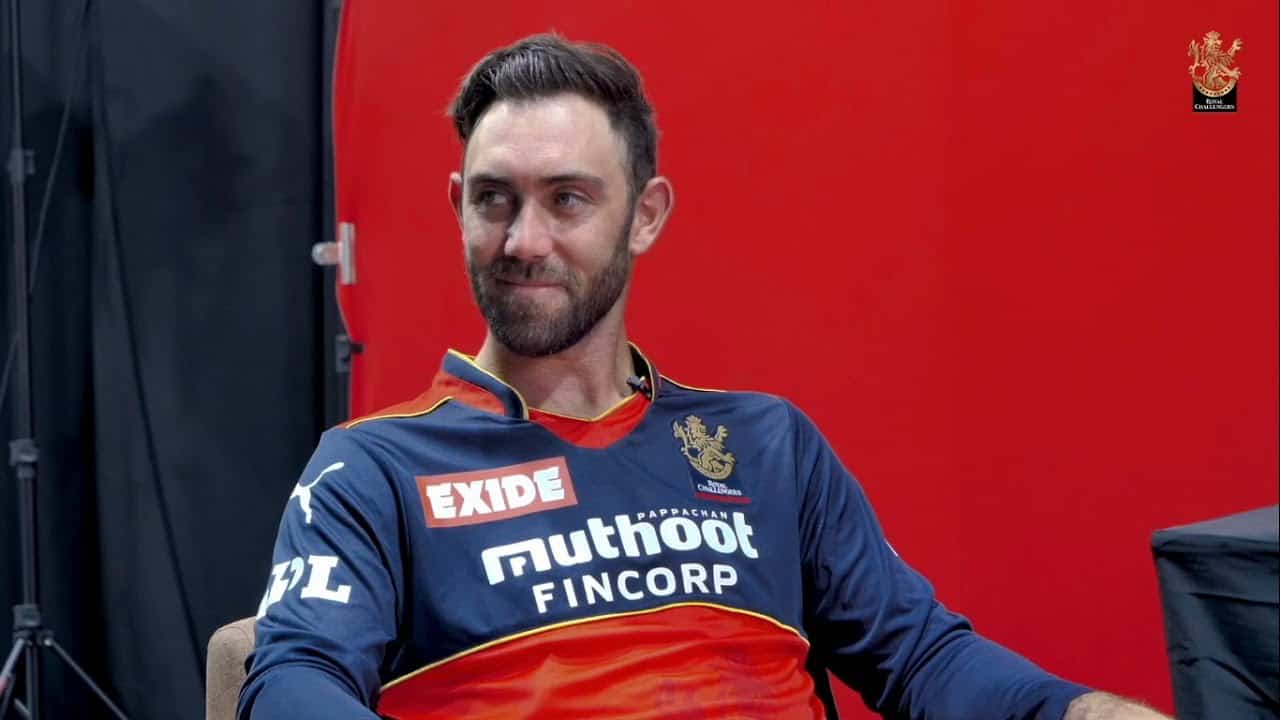 Glenn Maxwell | Source: Twitter
Star Australian all-rounder Glenn Maxwell has said that he, along with other players of his country are ready to fly to the UK after the conclusion of the IPL 2021 in order to find a way to go home. Maxwell's words come after the Australian government banned Indian flights till May 15 due to the surging menace of Covid-19 in India.
India and New Zealand are set to face each other in ICC World Test Championship final after the conclusion of the ongoing cash-rich league. The match is scheduled to be played in England from June 18, 2021.
Therefore, Indian players are going to fly to the UK after IPL 2021. England players who are part of IPL 2021 are also expected to accompany the Indian players on the same flight.
We Just Want To Find A Way To Go Home: Glenn Maxwell
While speaking to 'The Final Word Podcast' show, Maxwell said that he hopes the Indian and Australian governments will find a way to send Australian players to their homes.
At the same time, he also said that in the worst case, Australian players will be ready to fly to the UK and wait there till they can reach Australia.
"We just want to find a way to go home. The BCCI, both governments can work a solution. If we have to wait bit longer, so be it but there is a way to get home at some stage.
"India and England are going to play in England. Worst comes to worst, we have to wait in England and try and find a way out in that chartered (flight) and get out of India. I am sure a lot of guys will try and put their hand up in trying to do that as well," Glenn Maxwell said.
Just Try And Look For The Safest Way To Move On: Glenn Maxwell
For Maxwell, it's about figuring the safest route that they can avail once the IPL is over as the bio-bubble is expected to break after that. There are 14 Australian players still remaining in the league after three pullouts.
"Once IPL finishes and potentially the bubble will be broken, you don't want to be stuck here, just try and look for the safest way to move on.
"It's something I floated to Vinnie (fiancee), if things go extremely south, a whole lot worse, what are we actually supposed to do if there is no help? I am sure there will be help from BCCI to accommodate the overseas players at the moment," Glenn Maxwell further said.
Commenting on the bio-bubble created in India for the IPL, Maxwell said:
"It's changed pretty fast in India but we have been sheltered well in the bubble. We are not really exposed too much to the outside world. We straight move into the hotel, trying to stick to franchise's business as usual, stick to playing your sport and try and bring some entertainment in people's lives."
Notably, the COVID-19 pandemic has gripped India badly and the country has been reporting more than 3,00,000 new cases every day. This is the most number of cases being reported since the pandemic broke out in 2020.