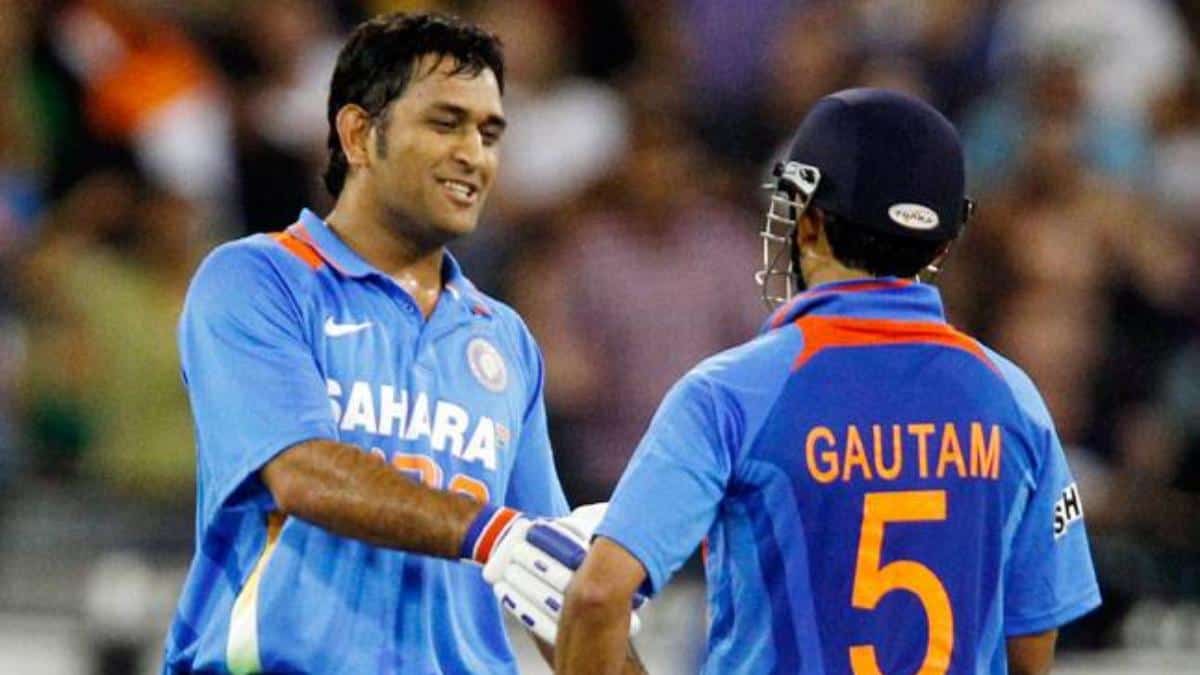 Gautam Gambhir with MS Dhoni | Source: Twitter
Former Indian cricket star Gautam Gambhir is known for his unfiltered remarks, often making headlines across various topics. The 41-year-old found himself at the centre of controversy yet again for his contentious reply to a question asked to him.
In a recent conversation with Vivek Bindra on The Bada Bharat Show, Gambhir was asked to share his thoughts on who he believes is the greatest Indian batter of all time. He had to choose between Virat Kohli, Sachin Tendulkar, and Sunil Gavaskar.
Gambhir took a different route yet again and chose former Indian all-rounder Yuvraj Singh as the best India batter the country has ever produced.