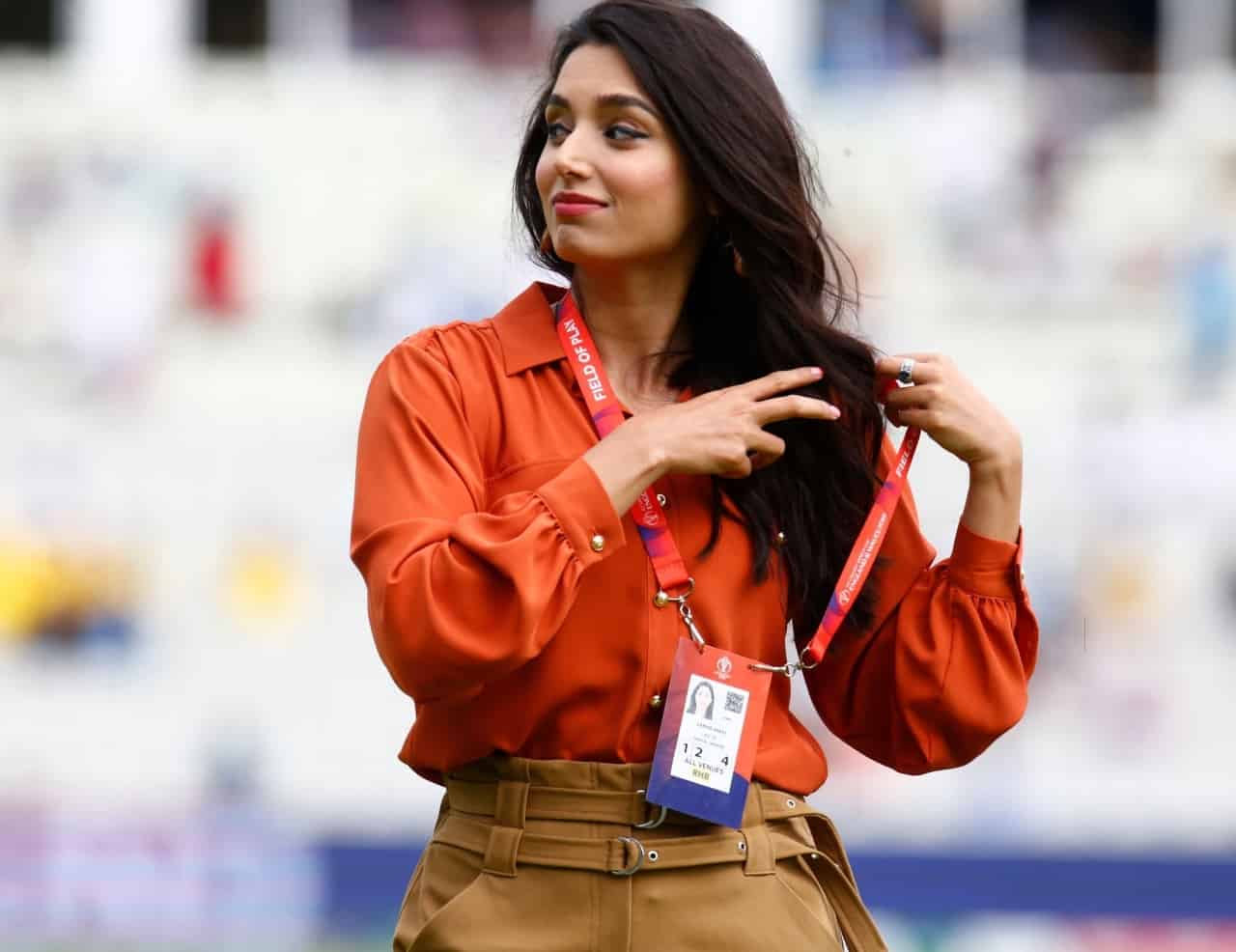 Zainab Abbas | Source: X/Twitter
The Pakistan Cricket team has arrived in India for the 2023 ICC World Cup, marking their first visit to the country in seven years. Additionally, journalists and media representatives from Pakistan have also been granted visas to provide coverage of this prestigious event.
Pakistan's acclaimed sports presenter and TV anchor, Zainab Abbas, has also been granted a visa to cover the ICC event in India. Her social media posts reflect her excitement about travelling to India and experiencing its rich culture while reporting on the World Cup.
Here's what Zainab Abbas wrote on X [Formerly Twitter]:
"There was always intrigue on what lies on the other side, more cultural similarities than differences, rivals on the field but camaraderie off the field, the same language & love for art & a country with a billion people, here to represent, to create content & bring in expertise from the best in the business. Humbled to be presenting in India at the Cricket WC2023 for the @ICC again, a journey away from home of 6 weeks starts now."
However, controversy erupted when her previous tweets resurfaced following her confirmation of travel to India for the World Cup. These tweets contained derogatory remarks about the Hindu Goddess Kali, and in another tweet, she mocked India's inability to produce a top fast bowler while making an inappropriate comment about their dietary choices.
In light of the viral tweets, Indian fans are formally requesting that the Board of Control for Cricket in India (BCCI) and the International Cricket Council (ICC) cancel Zainab Abbas's visa and prohibit her from participating in World Cup coverage. It remains to be seen whether the ICC or BCCI will choose to address this situation.
With India hosting the 50-overs World Cup on its own for the first time, all eyes are on whether Team India can put an end to their decade-long trophy drought by securing victory in the World Cup this year.