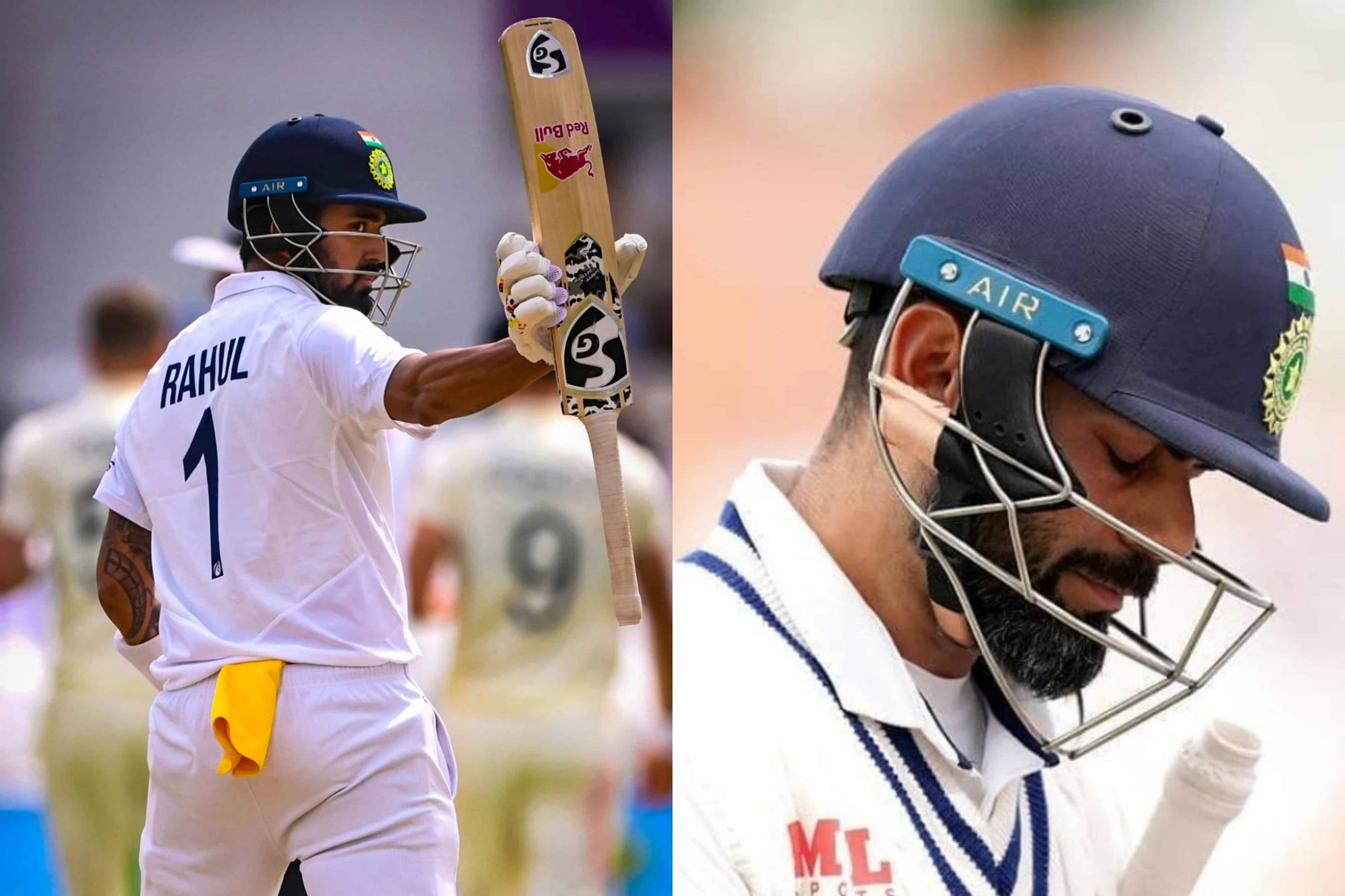 KL Rahul and Virat Kohli | Source: Twitter
Virat Kohli started his 5-Match Test series campaign on a disastrous note as the Indian skipper was dismissed for a first-ball duck by his rival James Anderson in the first inning of the first Test. The India captain poked at the ball and nicked Anderson to Jos Buttler for a duck.
The dismissal, however, took all the fans and cricket fraternity back in time, to be precise, in 2014 (Old Trafford, Manchester) when the Indian skipper was dismissed in the same way by the king of swing.
Meanwhile, former Pakistan cricketer and now commentator, Ramiz Raja has given a piece of advice to the Indian skipper. Raja has said that Virat Kohli should learn from KL Rahul, the one who stood in the middle when wickets were falling from one side.
Making his point clearer, Raja highlighted the batting technique of KL Rahul. He added that when KL Rahul is batting, there is proper alignment in the way he plays. The cricketer-turned-commentator further elaborated that Rahul knew where his off-stump was, and sometimes even great players like Kohli should learn from their juniors.
"When KL Rahul was batting, there was proper alignment in his game. He was getting close to the ball, and knew where his off-stump was. That is how batsmen need to bat in such conditions. Sometimes great players can also learn from younger ones. Virat Kohli can also learn from the way Rahul batted with soft hands. Kohli must not play with hard hands going ahead in the series. He needs to give himself time to settle in," said Raja on his YouTube channel.
Notably, KL Rahul is playing a Test match after a long break. Rahul last played a Test match in September 2019 against West Indies and now when he was expected to bat in the middle order, Mayank Agarwal's injury once again put him at the top.
Opening batting for team India, both KL Rahul and Rohit Sharma gave a perfect start to the team as they stitched a stunning 97-run partnership before later got caught at boundary while playing a hook shot.
KL Rahul (57* off 151) and Rishabh Pant (7 off 8) are currently in the middle and the Day 3 of the Test will resume from 3:30 PM (IST) on Friday.