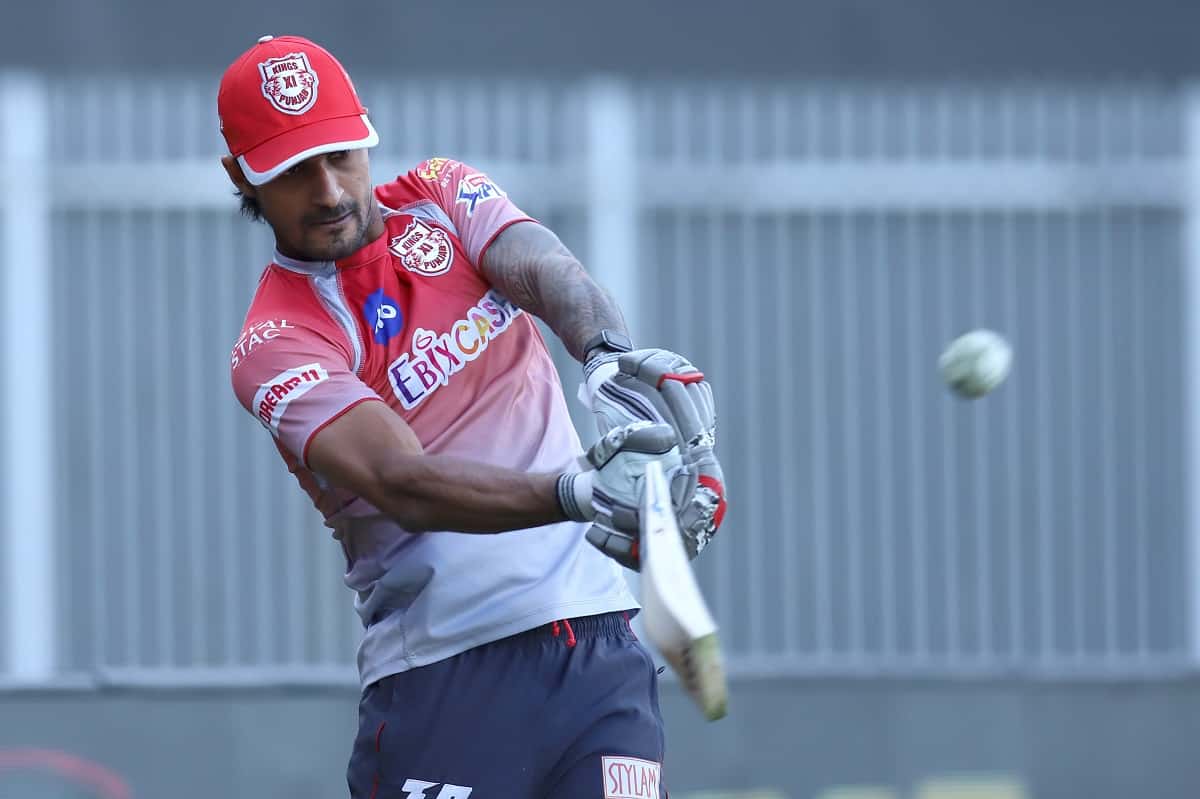 Deepak Hooda | Source: Twitter
Deepak Hooda has quit Baroda to join Rajasthan ahead of the 2021 domestic season, Sportstar reported. Hooda has been representing Baroda since 2013, from the age of 17, but earlier this year the all-rounder found himself getting involved in a tussle with Krunal Pandya.
"It is definitely a sad feeling to quit Baroda, for whom I have played throughout my career. But I spoke to my coaches, well wishers and thought this was the right decision for me," Hooda told Sportstar.
Deepak Hooda Leaving Baroda Cricket Is A Huge Loss: Irfan Pathan
Hooda's decision has upset former India and Baroda star Irfan Pathan.
"How many cricket association will loose out on a player who is in the Indian team probables list? Deepak Hooda leaving baroda cricket is a huge loss. He could have easily given his services for another ten years as he is still young. As a Barodian It's utterly disappointing!" he tweeted.
What Happened Between Krunal Pandya And Deepak Hooda?
Deepak Hooda had accused Baroda skipper Krunal Pandya of allegedly abusing him and withdrew his name from Baroda's 2021 Syed Mushtaq Ali Trophy squad.
But the Baroda Cricket Association handed Deepak Hooda a 12-month ban from playing domestic cricket for showing dissent towards his selection in the squad.
"I am playing cricket since last 11 years from Baroda cricket Association. At present, I am selected for Syed Mushtaq Ali Trophy. I am demoralised, depressed and under pressure. As from last some days and at least from last couple of days, my team captain Mr. Krunal Pandiya is using abusive language to me in front of my team-mates and also other states teams who have come for participation at Reliance Stadium Vadodara," Hooda wrote in the letter to the Baroda Cricket Association
The PBKS batsman further added that he was practising with the permission of coach when India all-rounder Pandya started threatening him.
"Today I was practising in nets and doing my preparation for tomorrow's game with the permission of Head Coach Mr. Prabhkar. Then Krunal came in nets started misbehaving with me. I told him that I'm doing my preparation with the permission of head coach. He told me that 'I'm the captain , who is the head coach? I am the overall of Baroda team. Then he stopped my practice showing his Dadagiri," Hooda alleged.
"He is trying to pull me down all the time. He is threatening me how you will play for Baroda, I will see you. I have never seen such an unhealthy atmosphere in my cricketing career till date. I have represented at all levels of cricket from Baroda cricket Association only. Also, I'm playing IPL from last 7 years. I have got a good records also in my cricketing career till date," Hooda added.