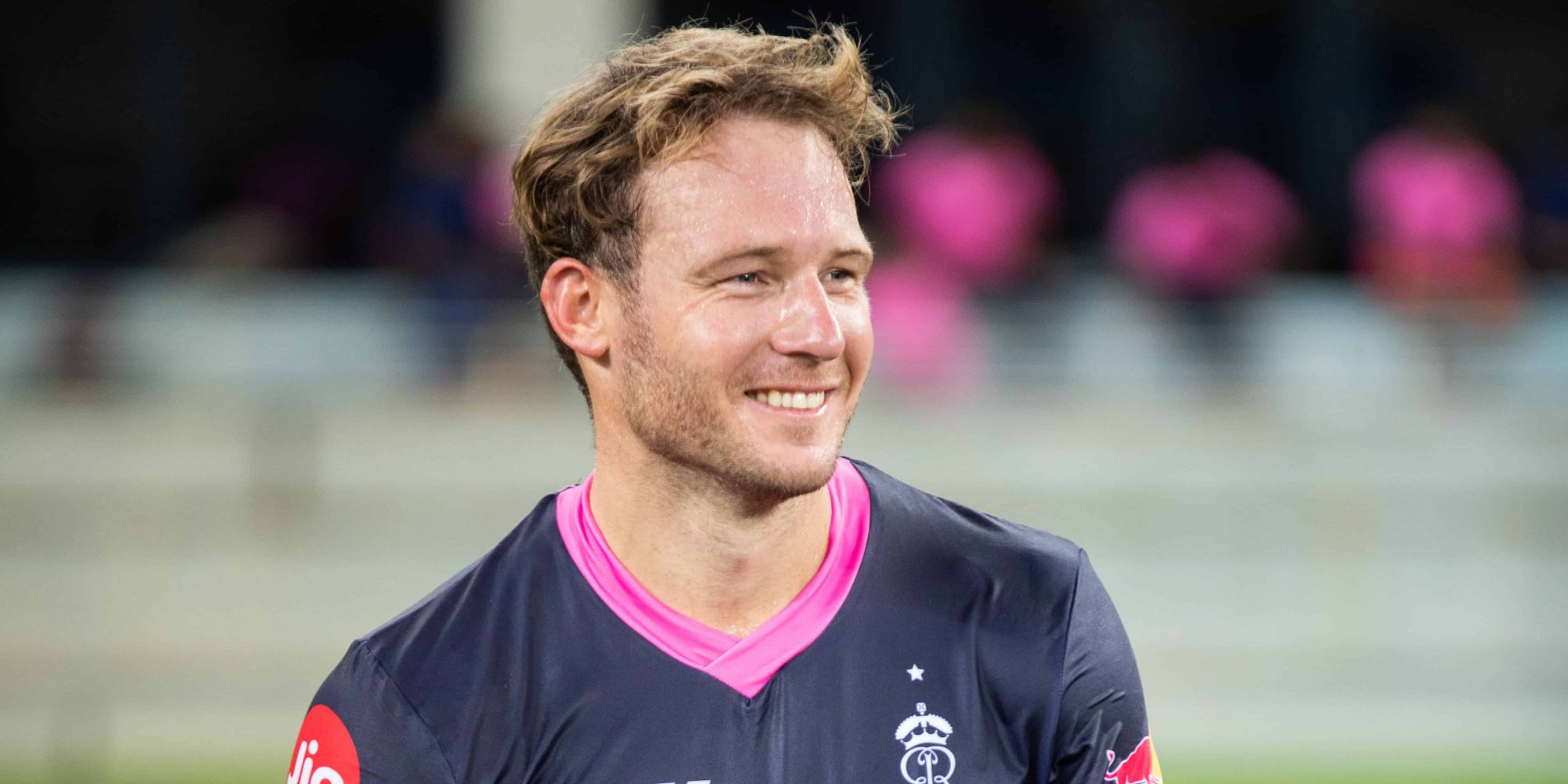 David Miller | Source: Twitter
Former India captain MS Dhoni and the current India skipper Virat Kohli are among the two most worshipped Indian cricketers over recent years. MS Dhoni has retired from international cricket, however, his legacy is still tough to match for any cricketers around the world.
Team India skipper Virat Kohli, on the other hand is currently one of the best batsmen in the world across all three formats in modern-day cricket. Recently, South Africa's batsman David Miller who is popularly known as 'Killer Miller' for his aggressive style of batting answered his fans' queries through an #AskMiller session on Twitter.
David Miller who played for Rajasthan Royals in the IPL 2021 was asked various questions on Twitter and the majority of it was related to Indian cricket and IPL.
Virat Kohli Is The Current Favourite Batsman Of David Miller
During the #AskMiller session, David Miller was asked numerous questions on Twitter and one of the fans asked the 31-year-old South African batsman about his current favourite batsman, to which Miller replied:
"Who other than Virat Kohli," answered Miller.
Virat Kohli – The Record Book
When one talk of the Fab 5 batsmen of the current generation, from India, it's always Kohli. The India skipper may have gone a year-and-a-half without an international century, but there has been no shortage of runs from the bat of the India captain.
Virat Kohli averages 52.37 in Tests, 59.07 in ODIs and 52.65 in T20Is, making him one of the very few batsmen from today's generation to average in excess of 50 in all three formats. Besides, no one has more international centuries than Kohli, who has 70 tons across formats.
With 43 hundreds, Kohli is next only to the great Tendulkar in terms of the most ODI centuries. Besides, Kohli's tally of 12169 runs makes him the second-highest Indian ODI run-getter after Tendulkar.
Kohli holds the world record for being the fastest batsman to 8000, 9000, 10000, 11000 and 12,000 runs in ODIs. Among Indian batsmen, Kohli has the best ever Test rating (937 points), ODI rating (911 points) and T20I rating (897 points).
MS Dhoni Best Finisher I Have Ever Seen: David Miller
In another question, one of the fans asked the 31-year-old South African batsman about his thoughts on Team India's World Cup-winning captain MS Dhoni. On MS Dhoni, David Miller said that MS Dhoni is one of his favourite cricketers and he is the best finisher he has ever seen.
"One of my favourite cricketers.. Best finisher I've seen, very humble and love his calm demeanour."
David Miller and MS Dhoni were last seen playing in the IPL 2021 which was suspended on May 4 due to multiple COVID-19 cases in the franchise's bio-bubbles. The BCCI had no choice but to suspend the tournament. Miller's Rajasthan Royals is in the bottom half of the points table, while Dhoni's Chennai Super Kings are in the top three of the points table of IPL 2021.