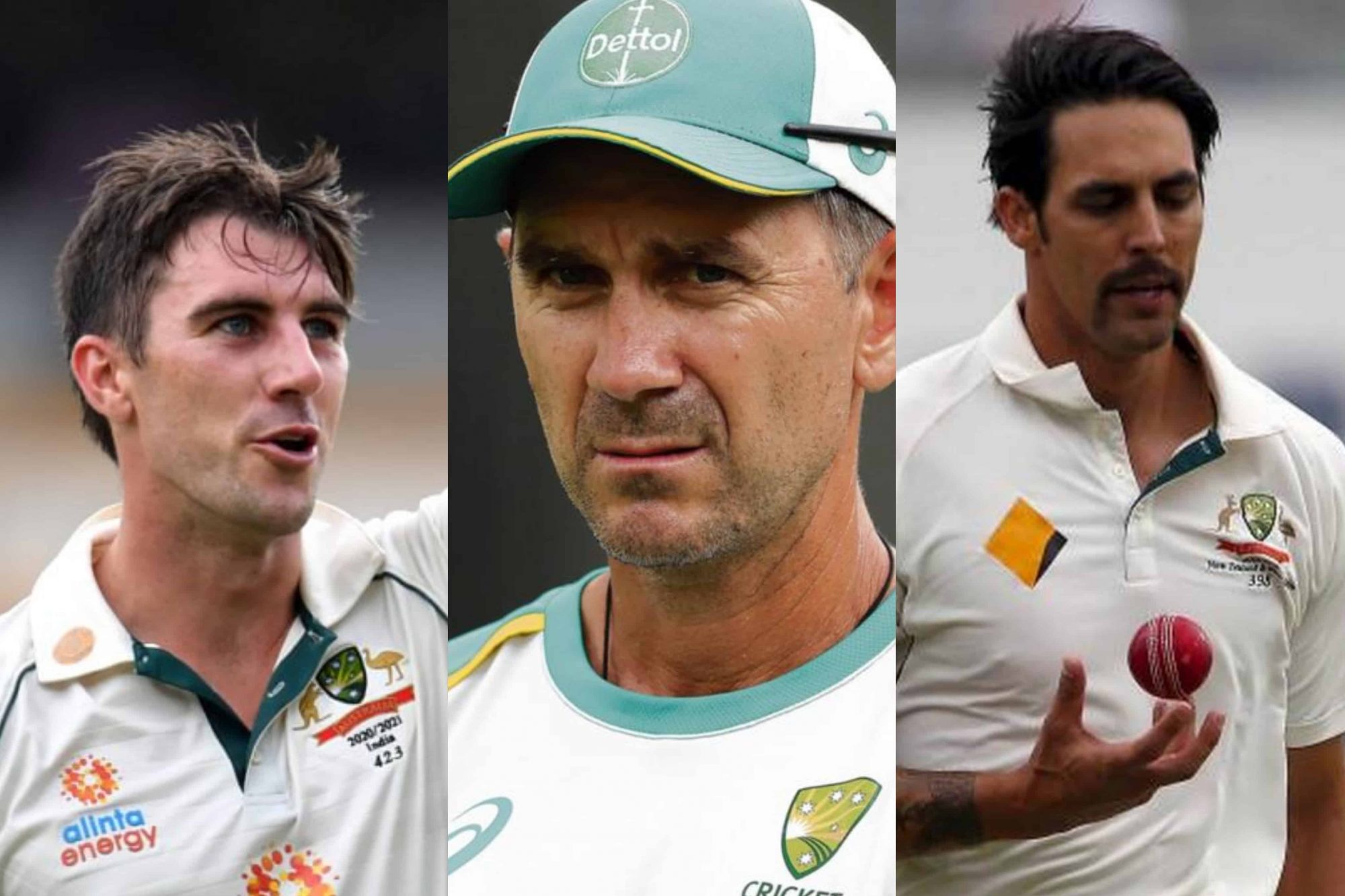 Pat Cummins, Justin Langer and Mitchell Johnson | Source: Twitter

Justin Langer stepped down as the head coach of the Australian cricket team with immediate effect on 5th February 2022 and now his exit has become a talking point in the cricket world.
Meanwhile, former Australian pacer Mitchell Johnson has fired shots at the current Test team skipper Pat Cummins after the sudden exit of head coach Justin Langer. He slammed Cummins for not standing up for Langer.
Johnson opened up on how Langer was ill treated by players and Cricket Australia (CA). He further opined that Cummins has been hailed as a 'cricketing saint' since he was made the captain of the Test side, but he has failed his Test as captain of Australian team badly.
"Pat Cummins has been lauded as some type of cricketing saint since his elevation to the top job this summer. Cummins might have delivered with the ball during the Ashes series, but he has failed his first big test as captain pretty miserably," stated Johnson as quoted by Fox Sports.
Johnson further mentioned that Cummins has a lot of power and even had opportunities to stand up for Langer, and it's quite obvious that he had an agenda to change the coach.
"He had plenty of public opportunities to endorse an extension for Langer. So when he let it through to the keeper every time, it became pretty obvious he didn't want it to happen," added Johnson.
"Cummins holds a lot of power and must have been central to what's happened. He's clearly had an agenda to get in a coach he wants. His recent interviews have been gutless by not respecting his coach when he could have been upfront from the start," concluded Mitchell Johnson.
Justin Langer was appointed as Australia's men's team coach in 2018 after the Sandpaper Gate which saw David Warner, Steve Smith facing one-year bans. Under Langer, Australia tasted success across formats as they managed to win the T20 World Cup 2021 and then the Ashes.