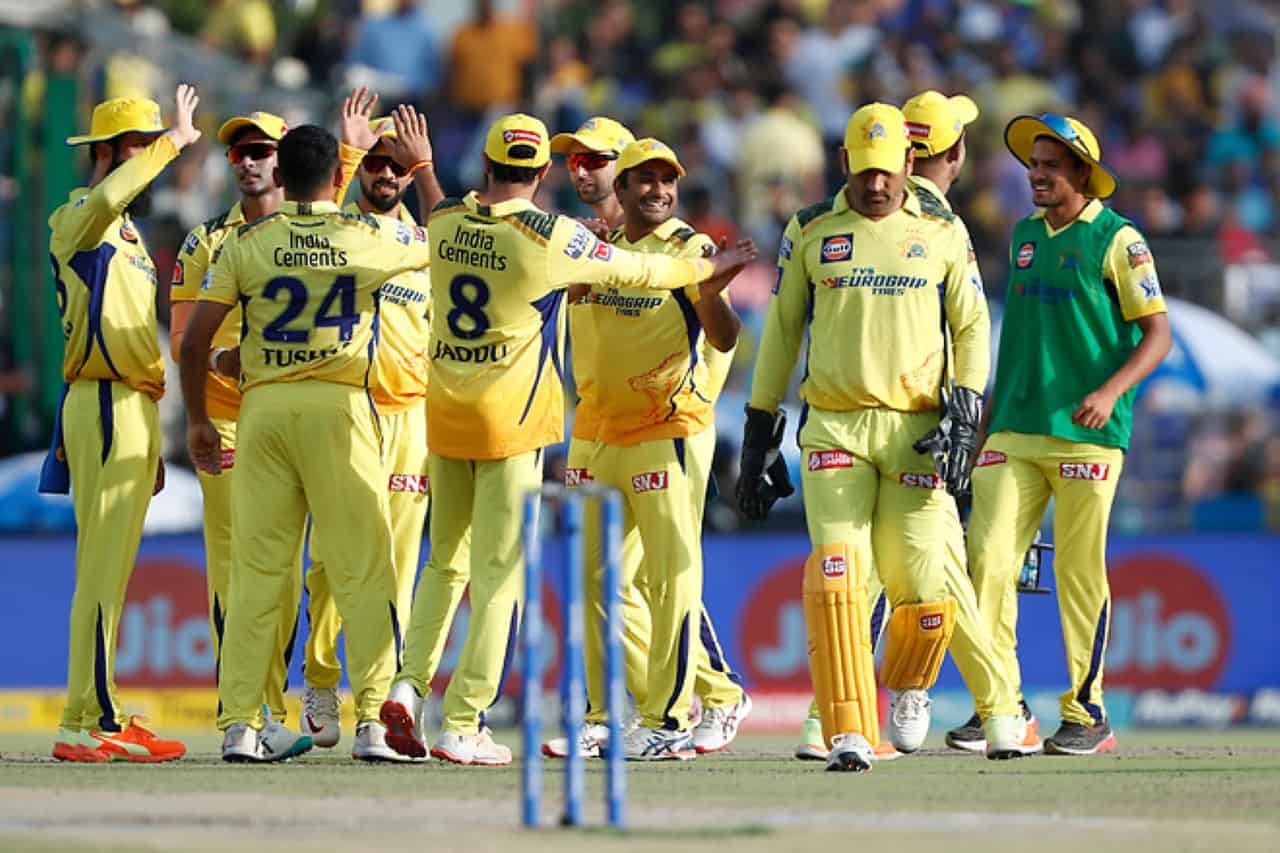 Chennai Super Kings | Source: BCCI/IPL
Ambati Rayudu, who played his last cricket match in the Indian Premier League finals on May 29 for the Chennai Super Kings, has decided to join politics to serve the people.
Rayudu, who is currently touring his hometown Guntur district, has decided to extensively visit various regions within the district in order to gauge the public sentiment and gain a profound understanding of the grassroots issues.
The 37-year-old has made it clear that he aims to understand the needs of the people living in the rural areas of Guntur and actively explore avenues to contribute towards meeting those needs.
"I shall soon enter politics in Andhra Pradesh to serve the people. Before that, I have decided to visit different parts of the district to know the people's pulse and understand their problems," Rayudu told local reporters during his visit to Mutluru village of Vatticherukuru block in the district on Wednesday.
"I shall come out with a concrete action plan on how to go about in politics and which platform I would choose," he added.
Meanwhile, replying to ongoing speculations, the cricketer explicitly stated that there is no truth to the rumors about his potential candidacy in the 2024 Lok Sabha elections from either the Guntur or Machilipatnam parliamentary constituency.
Although Rayudu has not yet clarified which party he will join, speculation grew after his social media comments, hinting at a potential association with the YSR Congress, led by YS Jagan Mohan Reddy.
On April 19, Rayudu took to Twitter showering praises on Andhra Pradesh chief minister for his speech at Naupada in Srikakulam district.
"Great speech.. our chief minister @ysjagan garu.. everyone in the state has complete belief in you sir," he wrote on Twitter.
After the Chennai Super Kings won the IPL-2023, Rayudu met the chief minister along with the CSK management. He shared it on his official Twitter handle, writing:
"Had a great meeting with honourable CM Y S Jagan Mohan Reddy garu along with respected Rupa mam and CSK management to discuss the development of world-class sports infrastructure and education for the underprivileged. Govt is developing a robust program for the youth of our state."
Meanwhile, Ambati Rayudu is all set to play for Chennai Super Kings' sister franchise, Texas Super Kings in the inaugural season of the Major Cricket League, a USA-based T20 tournament.