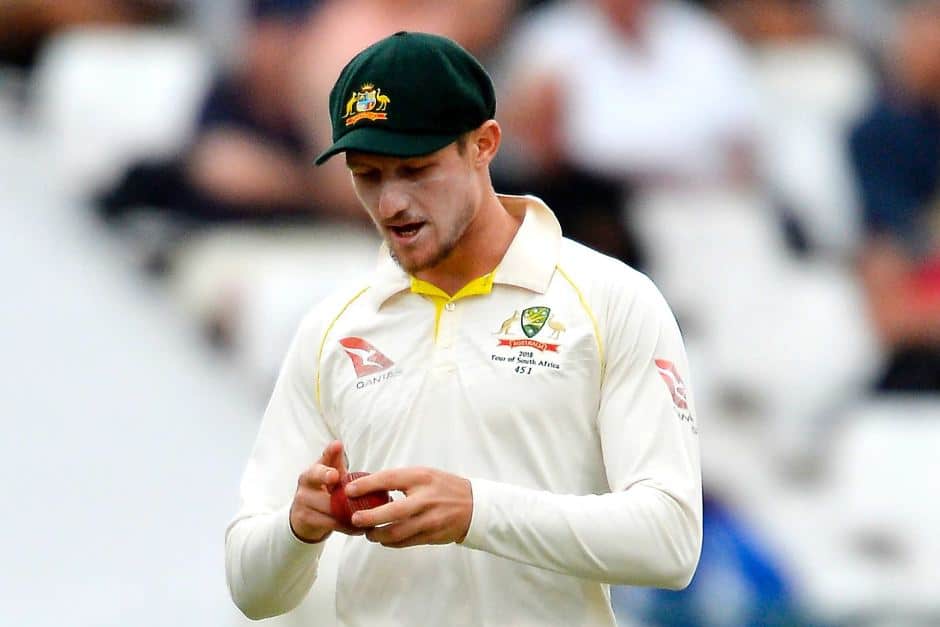 Cameron Bancroft | Source: Twitter
Cricket Australia, on Saturday intimated that they will reinvestigate the ball-tampering controversy after Cameron Bancroft claimed that the Australian bowlers were aware of the ball being tampered.
The Australian cricketer recently spoke to the Guardian, in which he reflected on the whole incident and revealed some exclusive details that have prompted Cricket Australia to consider a re-investigation.
Notably, Cricket Australia has suspended Steve Smith, Cameron Bancroft, and David Warner for tampering with the ball. Smith was the captain and was aware of the illegal deed, but Warner was the one who told Bancroft to carry it out. The trio faced massive humiliation from the cricket world after the incident.
While Bancroft was the one who wiped the ball against sandpaper, Australia cricket had no knowledge about the bowlers being involved in the incident. The case has now been reopened as a result of Bancroft's recent statement.
What Did Cameron Bancroft Say?
Bancroft told The Guardian in an interview that since his actions directly benefitted the bowlers, their awareness about the ball-tampering is "self-explanatory".
"Yeah, look, all I wanted to do was to be responsible and accountable for my own actions and part. Yeah, obviously what I did benefits bowlers and the awareness around that, probably, is self-explanatory," Bancroft said.

I guess one thing I learnt through the journey and being responsible is that's where the buck stops [with Bancroft himself]. Had I had better awareness I would have made a much better decision."
On being pressed further, he responded, "Uh … yeah, look, I think, yeah, I think it's pretty probably self-explanatory."
Even as Bancroft did not take any names, his comment has a direct implication on Mitchell Starc, Josh Hazlewood, Pat Cummins, Nathan Lyon and Mitchell Marsh, all part of the team at that time.
The Investigation Can Be Re-Opened With New Information: CA Spokesperson
Following Bancroft's recent revelation of the ball-tampering controversy, a Cricket Australia official informed Fox Cricket on Saturday night that they would look into the matter if fresh information became available.
"CA has maintained all along that if anyone is in possession of new information in regards to the Cape Town Test of 2018 they should come forward and present it. The investigation conducted at the time was detailed and comprehensive. Since then, no one has presented new information to CA that casts doubt on the investigation's findings."