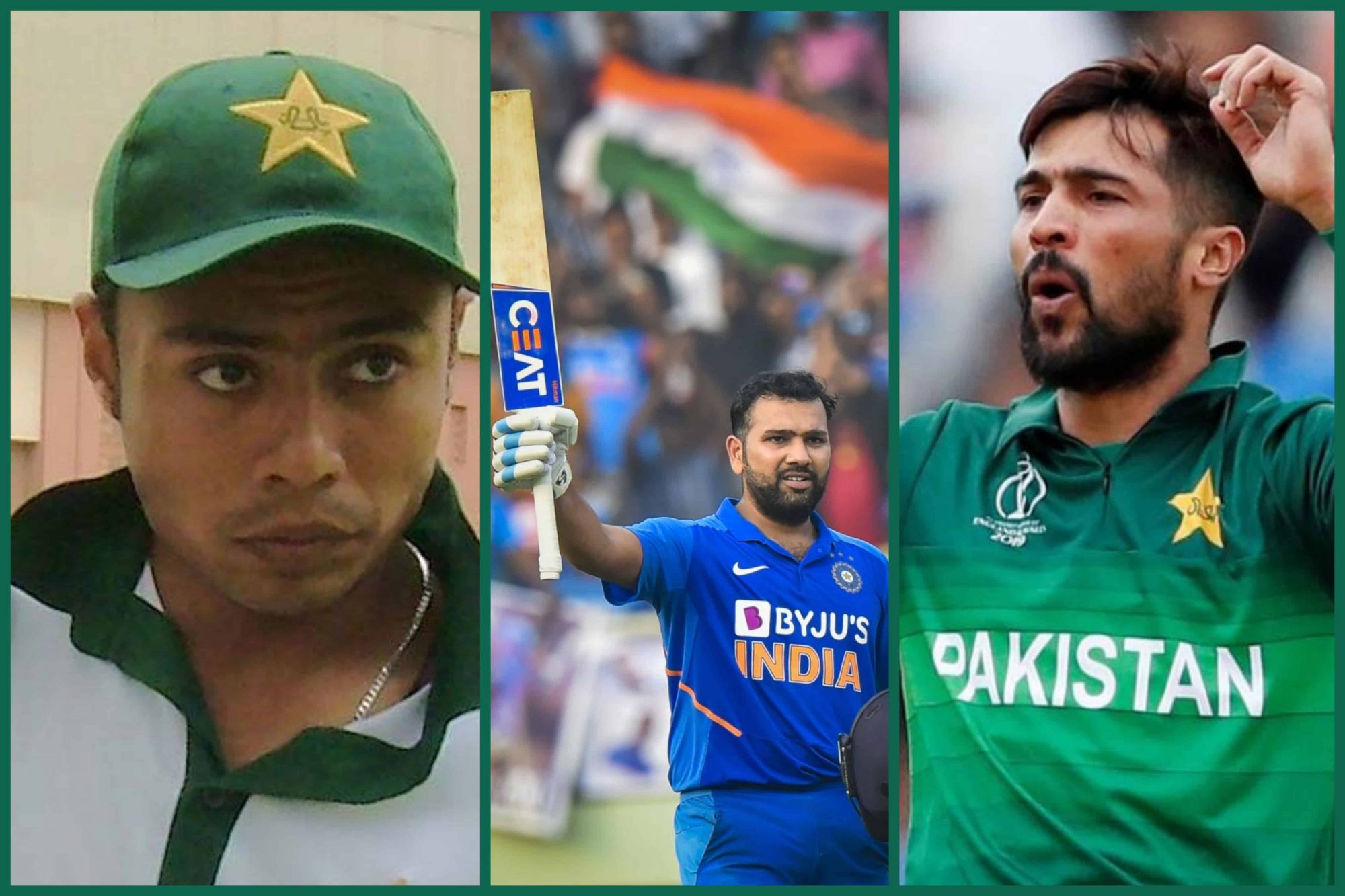 Danish Kaneria, Rohit Sharma, Mohammad Amir | Source: Twitter
Mohammad Amir recently made remarks for India skipper Virat Kohli and Rohit Sharma. He claimed that he finds it easy to bowl against Indian batsman Rohit Sharma.
However, the 29-years old's comments have not gone down well with many, including former Pakistan spinner Danish Kaneria, who has slammed the fast bowler for his 'out of the blue' remarks on the India star.
In a recent interview with Cricwick, Mohammad Amir, who retired from international cricket last year, had mentioned how he's always enjoyed bowling to India's star-batting pair of Rohit Sharma and Virat Kohli while pointing out that he found bowling to Rohit Sharma easier.
Amir specifically mentioned Rohit Sharma, stating that the veteran Indian opener struggles against both in swing and outswing and he always felt that he could knock over the 'Hitman' by challenging both the inside and outside edge of his bat.
"I find it easy to bowl to him (Rohit). I feel that I can get him out both ways. He struggles against the in-swinger from a left-armer and as well as against the ball that goes away early on," Mohammad Amir had said.
Responding to Mohammad Amir's statement, Danish Kaneria feels the left-arm pacer's comment holds no significance. He has urged the pacer to choose his words carefully while taking about a phenomenal performer like Rohit Sharma.
Not just this, Kaneria went on to say that Amir has lost his swing and pace, which has resulted in him getting dropped. Kaneria also said that he should regain his spot, compete against Rohit, and only then should he make such comments.
Rohit Sharma Is Far Superior To you, He Is Of A Higher Class: Danish Kaneria
"Rohit Sharma is a player who has scored so many double-centuries, and on top of that, he is a run-machine. There is hardly a player who plays spinners and fast bowlers better than him.
And as far as you are concerned, you no longer have that pace or swing, because of which you couldn't perform for the last two years and were axed from the team. So you come back, perform and when he is against you, and then make such statements. It will make for an exciting battle," Kaneria said on his YouTube channel.
"But to say things out of the blue like 'I have two types of balls and I can get him out anytime', I don't think so. Rohit Sharma is far superior to you, he is of a higher class. Very sorry, but that's my opinion," he added.
Here it it to be noted that Mohammad Amir did get Sharma out in the Champions Trophy 2017 final. However, when the two met in Dubai during the Asia Cup next year, Rohit had the last laugh.