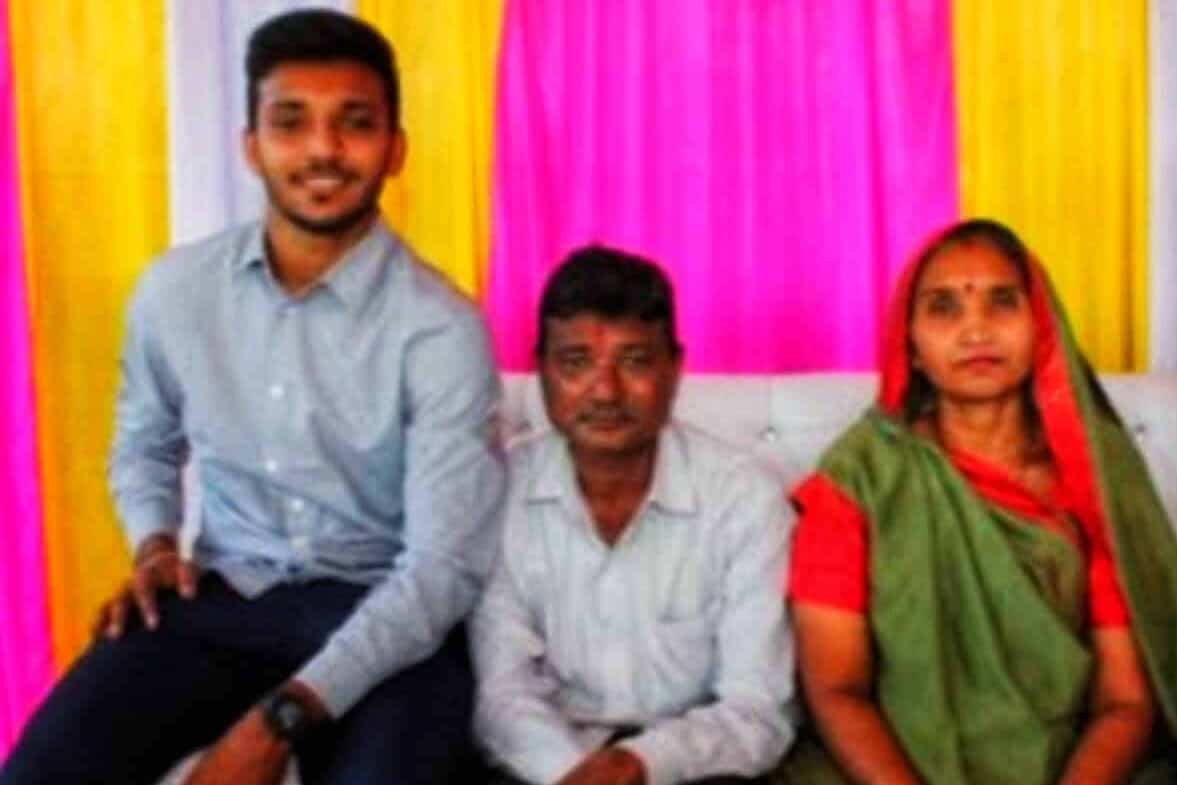 Chetan Sakariya with his father and mother | Source: Twitter
Chetan Sakariya, who made his IPL debut in now postponed IPL 2021 for Rajasthan Royals has suffered another loss on Sunday as his father Kanjibhai Sakariya passed away due to Covid-19, TV9 Gujarati reported on Sunday afternoon.
He was hospitalised after being diagnosed with the virus and ever since returning from the IPL, Chetan was spending most of the time in hospital itself spending time with his father.
As soon he reached his home at Vartej in Bhavnagar district, Gujarat after suspension of IPL 2021, medium-pacer Chetan Sakariya showered, wore his PPE kit and rushed to a nearby hospital where his father Kanjibhai has been admitted after testing positive for Covid-19.
Sakariya had got a call last week that his father had tested positive and was admitted to the hospital.
Notably, Chetan had lost his younger brother Rahul, who committed suicide earlier this year.
Chetan Sakariya Received Payment From RR
Only recently, Chetan Sakariya had revealed that he had received some payment from his IPL salary from the franchise which had helped his family since he is the only earner among them.
"I was lucky because I had received my part payment from Rajasthan Royals a few days ago. I straight away transferred money back home, and that is helping my family the most in my toughest time," he had said while speaking to the Indian Express.
He further said that he was thankful that IPL happened at least for a month so that he could give treatment to his father. However, his efforts went in vain as the cricketer's father passed away.
"I am the only bread earner in my family. Cricket is the only source of my earnings. I can give better treatment to my father because of the money I earned from IPL. Had this tournament not happened for a month, it would have been tougher for me," he added.