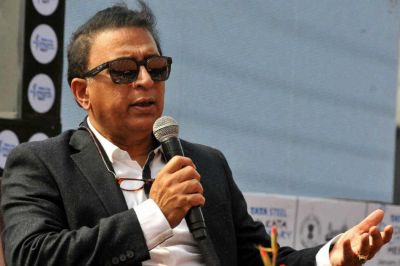 Sunil Gavaskar | Source: Twitter
Former India skipper Sunil Gavaskar has bashed foreign cricketers as the debates surrounding the Ahmedabad wicket continue to rife. The pitches used in the ongoing Test series between India and England have invited severe criticism.
Several England players including Michael Vaughan, David Lloyd, Andrew Strauss, Alastair Cook criticised the pitch used for the third Test in Ahmedabad. Some former England players also asked the ICC to punish India after the game ended in two days. India thrashed the visitors by 10 wickets in 3rd Test to take an unassailable lead in the series.
Meanwhile, former India captain Sunil Gavaskar has his own say over the matter. He does not want importance to be given to foreign players, who are criticizing the Indian pitches, and said they will keep doing it till the time they are getting publicity out of it.
"Absolutely. The discussion should have been about batting and bowling. How can we call a pitch bad where the batsman were bowled and were dismissed lbw," Sunil Gavaskar said on Star Sports when asked whether the discussion should have been about the performance of the spinners instead of the pitch.
Speaking further, he stated that the foreign media rarely give importance to Indian players and the Indian cricket fraternity should also do the same. Gavaskar also stated that one should start saying 'get lost' to the overseas players to teach them a lesson.
"Why do we give so much importance to overseas players? Why should we discuss about what they say? When India get out for 36 or when Kapil Dev, Gavaskar, Tendulkar, Sehwag say something, does their media say anything? Absolutely not. So why should we give them importance?
"Why don't we tell them 'chal phut (roughly translates to get lost), we don't want to talk to you'. This is what we should do. And when we will stop giving them importance, they will learn their lessons," said Gavaskar.
Earlier, after the third Test, Rohit Sharma had clarified that he did not think the pitch had any demons. Even India skipper Virat Kohli was vocal about the dreadful batting display from the two teams.