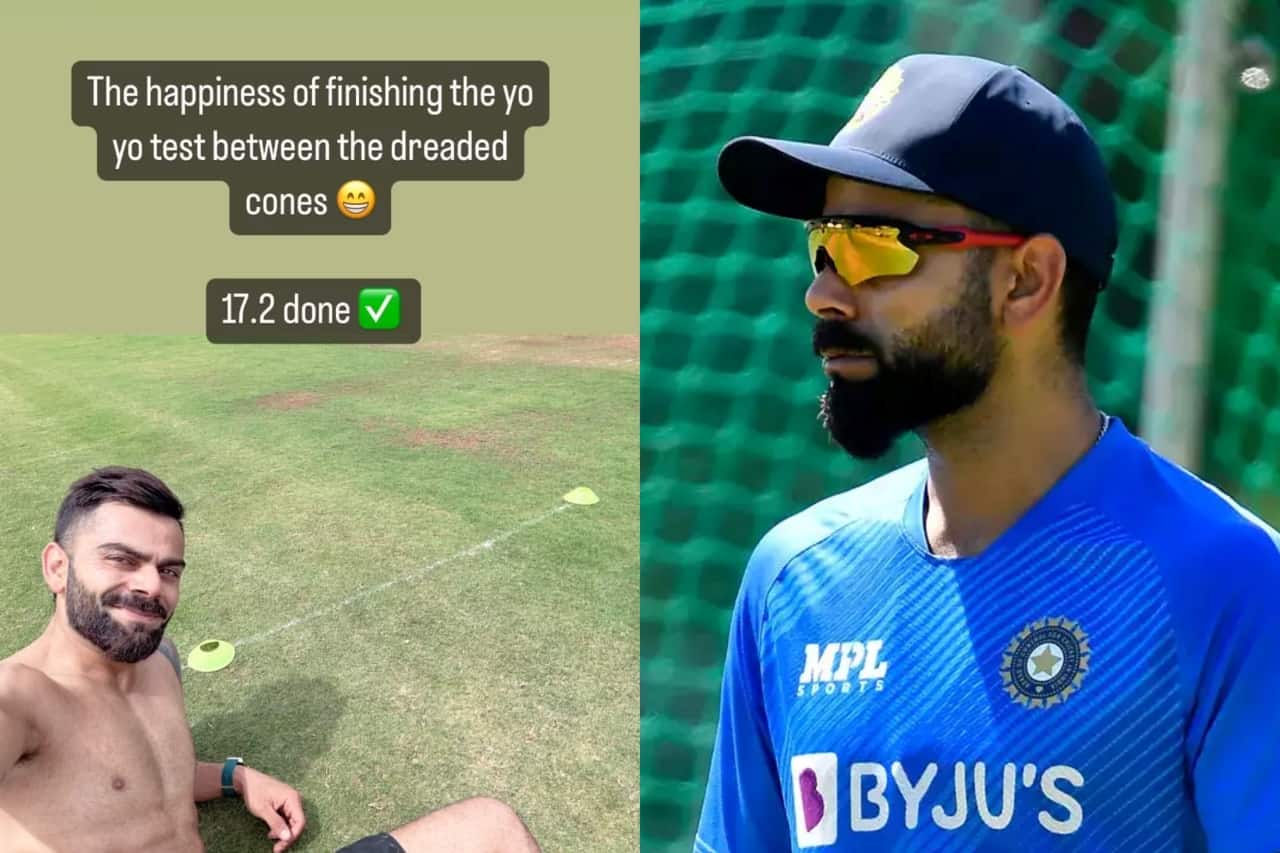 Virat Kohli Shares Yo-Yo Test Score | Source: Instagram
The Board of Control for Cricket in India (BCCI) has reportedly urged cricket players not to disclose sensitive information on social platforms. This comes after former India captain Virat Kohli shared his yo-yo Test result on Instagram on Thursday, August 24.
"The happiness of finishing the Yo Yo test between the dreaded cones. 17.2 done," Kohli wrote in a story posted on Instagram along with an image of himself.
While the BCCI doesn't have any issues with players posting their workout pictures, they asked them not to share confidential information as it is a breach of contract clause.
"Players have been informed verbally to avoid posting any confidential matter on social media platforms. They can post pictures while training but posting a score leads to breach of contract clause," a BCCI official was quoted as saying in the report.
Meanwhile, the group of players, mainly consisting of senior members, who opted out of the Ireland bilateral series, were requested to complete thorough medical check-ups before heading into the Asia Cup 2023.
This roster includes Virat Kohli, Rohit Sharma, all-rounder Hardik Pandya and Ravindra Jadeja, in addition to seamers Mohammed Shami and Mohammed Siraj. As per reports, apart from Kohli, Indian captain Rohit Sharma, and Hardik Pandya have also cleared the yo-yo Test.
The Asia Cup 2023, co-hosted by Pakistan and Sri Lanka, will get underway on August 30, with the marquee clash between arch-rivals India and Pakistan scheduled to be played on September 2 in Pallekele Stadium.