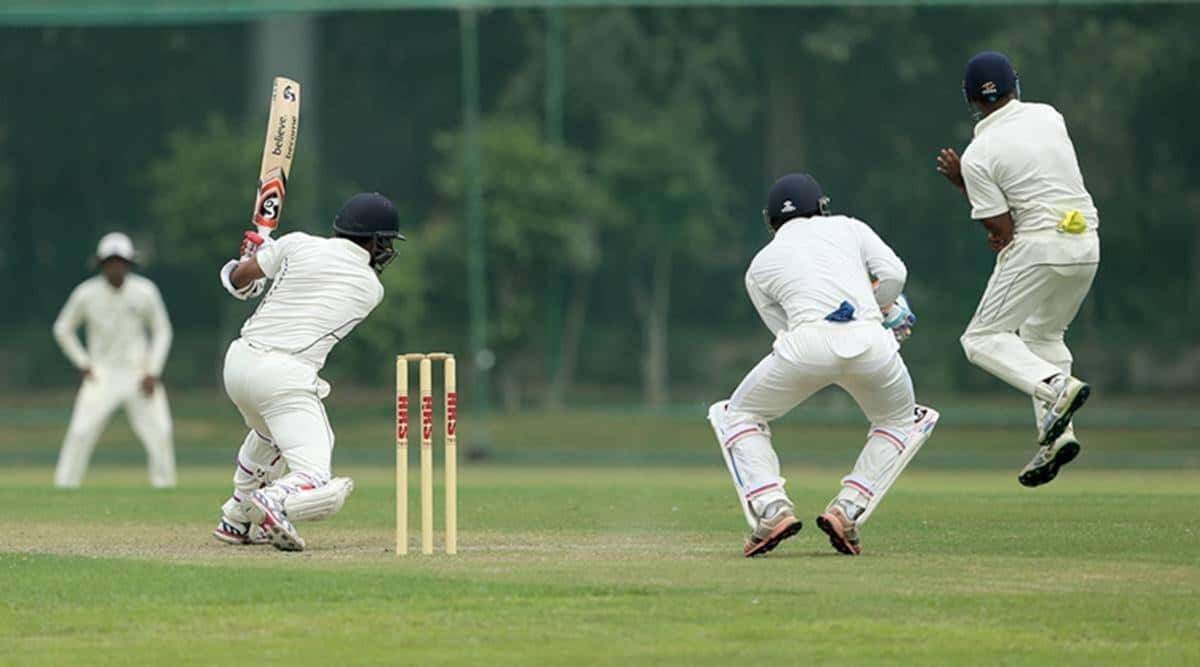 Ranji Trophy| Image: Twitter
Desperate to organize domestic cricket, the Board of Control for Cricket in India (BCCI) has sought the advice of the state associations on the structure of limited matches season. The BCCI has planned to create six biologically safe sites across the country from December to March to host the domestic session.
In a letter to the associations, the board has given four options for organizing domestic matches, with the first option being the Ranji Trophy only. The other option is to organize only Syed Mushtaq Ali T20 tournament. The third option will be a combination of Ranji Trophy and Syed Mushtaq Ali Trophy, while the fourth option is to prepare the window for two limited-overs tournaments (Syed Mushtaq Ali and Vijay Hazare Trophy).
According to the letter, which has been accessed by PTI, the BCCI has also spoken on the possible timing of the tournament. 67 days have been proposed for the Ranji Trophy (January 11 to March 18). The Mushtaq Ali Trophy will require 22 days (December 20 to January 10) for the event, while if the Vijay Hazare Trophy is held, it can be organised for 28 days from January 11 to February 7.
"Establishing a structure for a new competition during a pandemic has provided specific challenges for domestic cricket, most notably having the required medical personnel in place to handle stringent return-to-play protocols," the letter stated.
The BCCI will create a biologically safe environment for the 38-team domestic tournament at six venues. Each bio secure hub will have three venues and matches will be digitally broadcast.
"The 38 teams will be divided into 5 Elite groups and 1 Plate group. The Elite groups will consist of 6 teams each while the Plate group will have 8 teams," it stated.
The board recently organized the Indian Premier League in a biologically safe environment in the UAE, and chairman Sourav Ganguly insisted that the home season, usually held in August, could also be started.