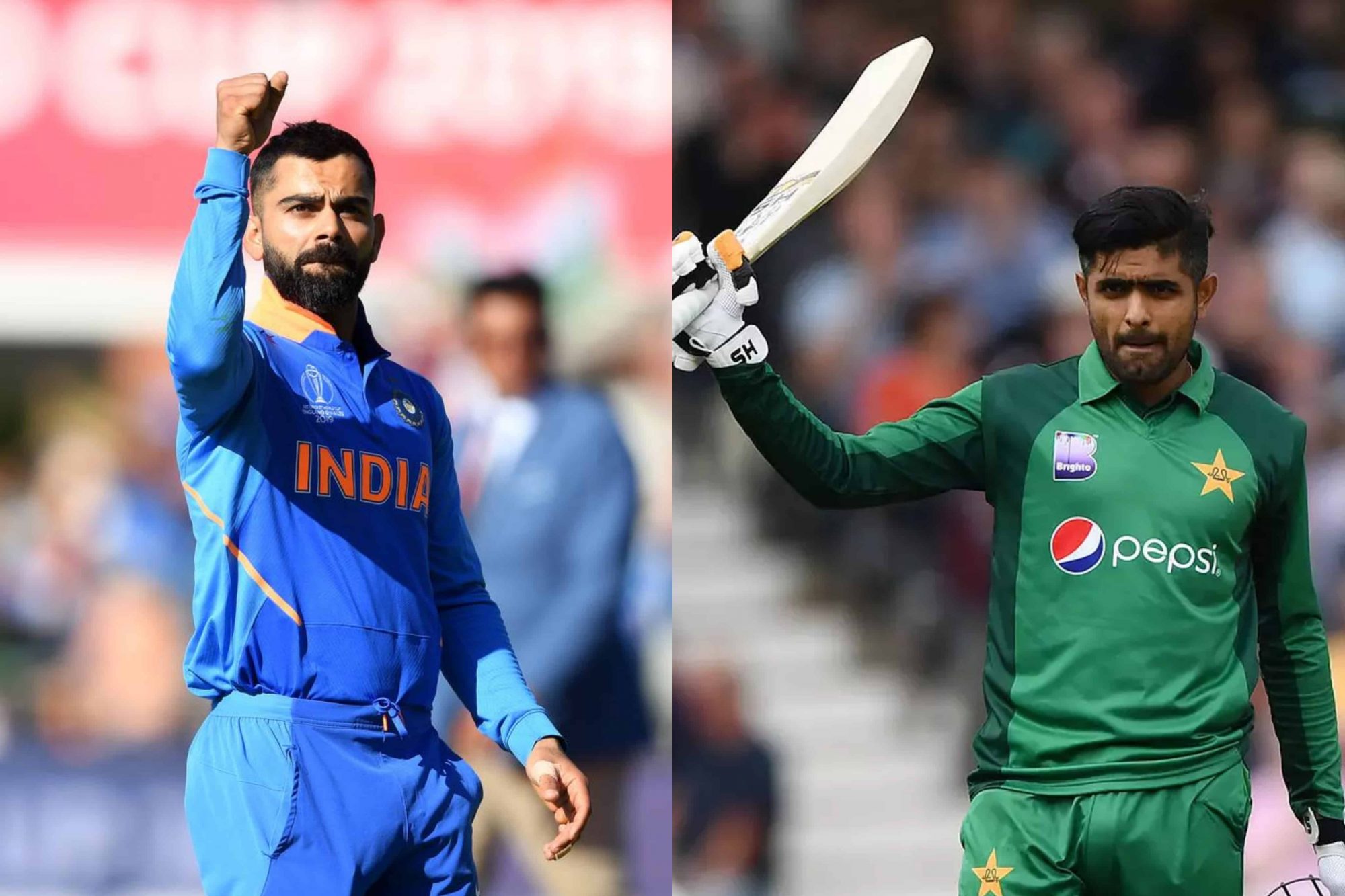 Virat Kohli & Babar Azam | Source: Twitter
Pakistan cricket skipper Babar Azam, who has been one of the most consistent performers in all three forms of the game, achieved a new milestone on Wednesday where he dethroned Indian skipper Virat Kohli to become the No. 1 ODI batsman.
After claiming Number 1 spot in ODI rankings, Azam joined an elite list of Pakistan batsmen, which includes the likes of Zaheer Abbas (1983-1985), Javed Miandad (1988-1989), and Mohammad Yousuf (2003), the only three batsmen from the nation who reached to the number one spot in the ICC ODI rankings.
Soon after Babar Azam claimed the No.1 ranked ODI batsman, Pakistan Cricket Board released a video where Babar, in a conversation with opener Imam-ul-Haq, revealed how Virat Kohli's advice helped him become a better batsman.
"Previously, I used to play at nets with a casual mind but slowly I overcame this. I understood that if I am not taking my sessions seriously, how I can perform in matches?" said Babar.
Babar further said that Kohli's advice helped him and since then he makes it a point to not get satisfied until he gets what he wants to achieve from the net session.
"In this regard, I once talked to Virat Kohli and he told me to take net sessions as seriously as matches. If you get out and play rash shots in nets, subsequently you will do the same in a match. His advice helped me and now I don't get satisfied with my batting at nets. If my net session doesn't go well, I am disturbed throughout the day," he added.
I Tried To Talk To Big Players: Babar Azam
On being asked how he overcame his struggle to score against the Kiwis in New Zealand as he was struggling a lot, Babar Azam said that he had a conversation with some big players and took their advice on how to play in different conditions.
"You get doubts every time, even if you perform well like you think the way I wanted to play I could not. To overcome I tried to talk to big players- what they think, what they do, what is their mindset, what kind of practice they do. If they cannot perform then how they come out of that. I talk to Inzi Bhai (Inzamam-ul-Haq) and Yusuf Bhai (Mohamma Yousuf). Therefore I ask them every time how to play in those conditions. Therefore I try to apply those during the match, but if the advice does not suit you it is not necessary to follow that advice."