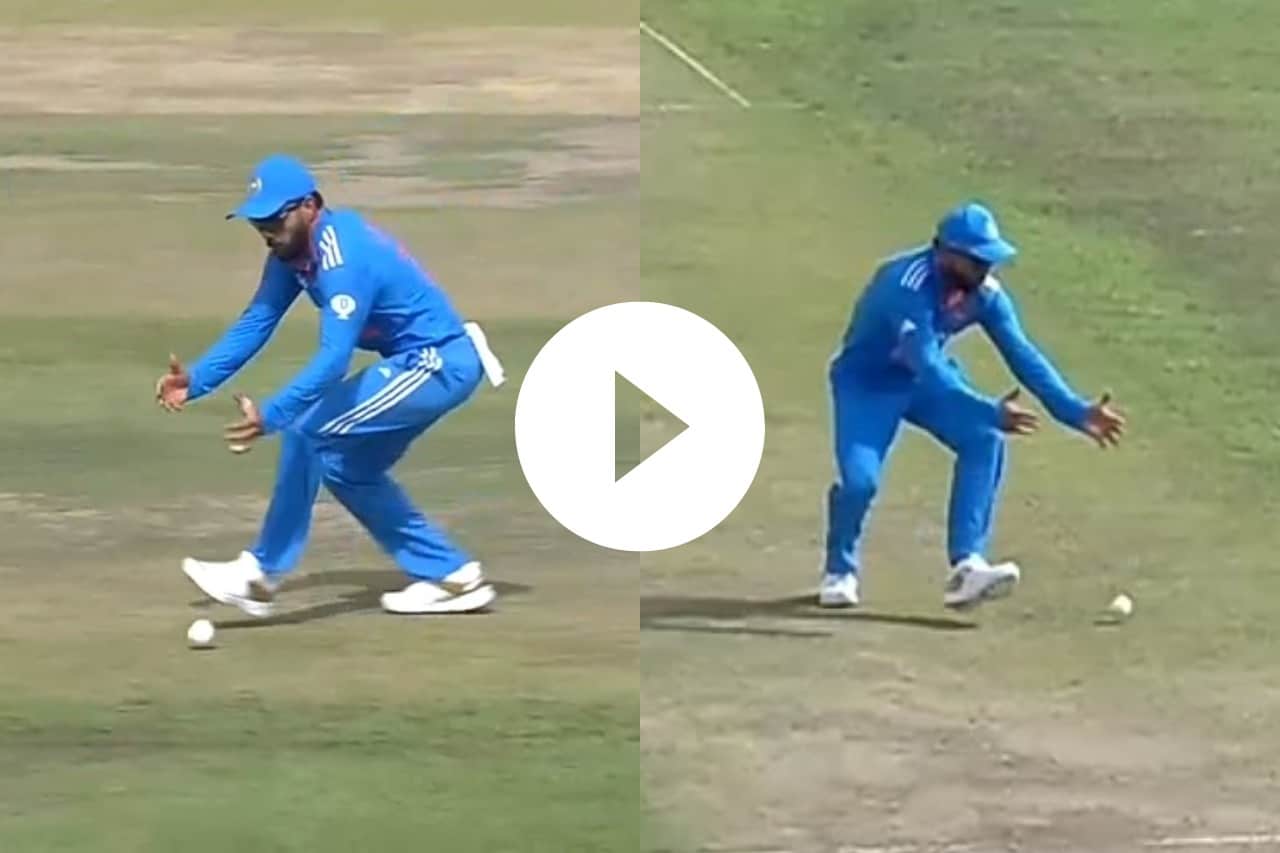 Virat Kohli Drops Easy Catch | Source: Twitter
In the Asia Cup 2023 match between India and Nepal, held at the Pallekele International Cricket Stadium on a Monday, Virat Kohli, often hailed as one of the most agile athletes in the world of cricket, had dropped an easy catch.
This incident happened on the first ball of the second over, delivered by Mohammed Siraj. Virat Kohli, stationed at the short cover position, leaped forward to take the catch of Aasif Sheikh but he got into an awkward side-on position and dropped it.
Watch Video: Virat Kohli Dropped A Sitter
Here it is worth noting that just before this, Shreyas Iyer had also missed a chance to catch Kushal Bhurtel on the last delivery of the preceding over.
A few overs later, wicketkeeper Ishan Kishan let slip a routine catch behind the stumps, and the ball raced to the boundary, resulting in Nepal being granted four runs.
Here's how fans reacted to Virat Kohli's easy catch dropped: