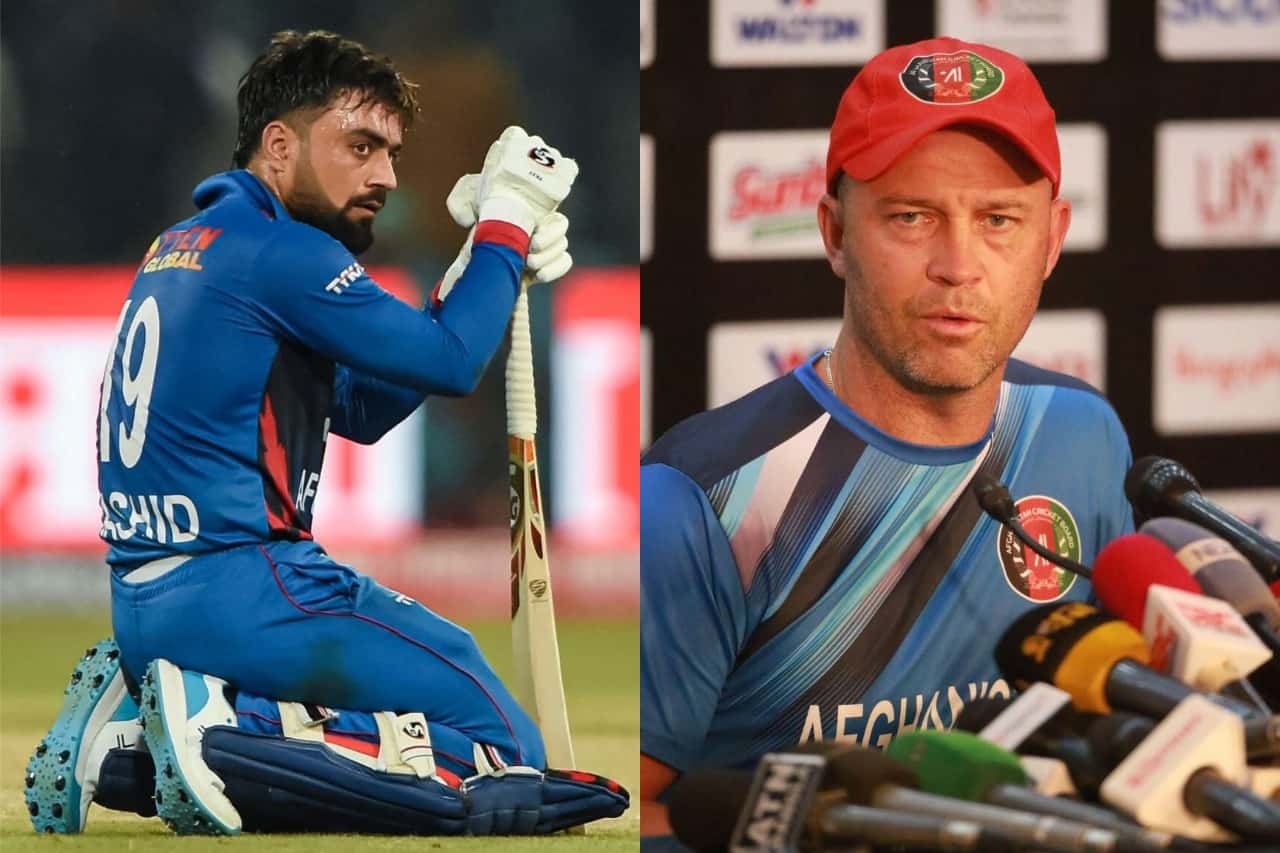 Rashid Khan and Jonathan Trott | Source: Twitter
The Afghanistan team made a big error in calculating their net run rate during their league stage match against Sri Lanka in Asia Cup 2023, which saw them losing the game with a narrow two-run margin and missing out on advancing to the Super 4 stage.
Following the match's conclusion, head coach Jonathan Trott stated that the Afghanistan team had no understanding of the net run rate scenarios, and no one took the responsibility to communicate it to them.
"We were never communicated (with) those calculations," Trott said.

"All we were communicated, was (that) we needed to win in 37.1 overs. We weren't told what the overs in which we could get (to) 295 or 297. That we could qualify till 38.1 overs was never communicated to us," he added.
Surprisingly, the Asian Cricket Council remained tight-lipped about the issue. In response, the ACB has taken a serious stance, submitting a formal complaint regarding the significant NRR calculation error to the governing body.