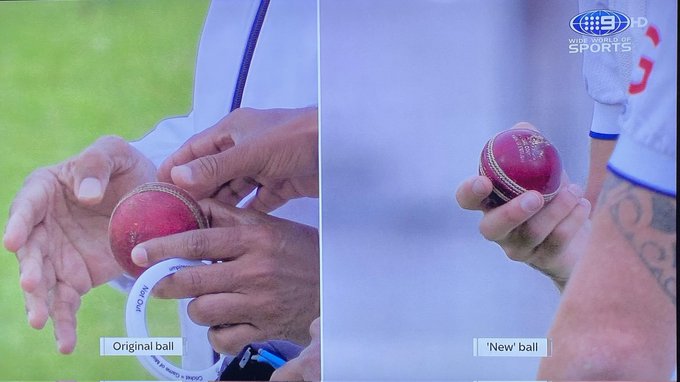 England Faces Accusations of Cheating for Taking New Ball | Source: Twitter
The tide turned in England's favour at The Oval after they opted for a new ball, which resulted in Australia losing both their openers David Warner and Usman Khawaja early on day five of the Ashes finale.
In a span of two overs, Chris Woakes capitalized on the new ball and got the wickets of both Australia openets. When bowling to David Warner, Woakes executed a well-pitched delivery from the leg stump, resulting in a slight outside edge caught by wicket-keeper Jonny Bairstow.
As for Usman Khawaja, he was caught leg before wicket by Woakes. Shortly thereafter, a few overs later, Mark Wood made a breakthrough by dismissing Marnus Labuschagne. While Warner scored 60 runs, Khawaja was dismissed for 72 runs. Labuschagne, on the other hand, could only manage 13 runs.
Meanwhile, fans from all corners of the globe voice their discontent with England's ball change. While some of them questioned the 'Spirit of game', few others went on to accuse them of cheating. Let's take a look into some of the fan reactions.