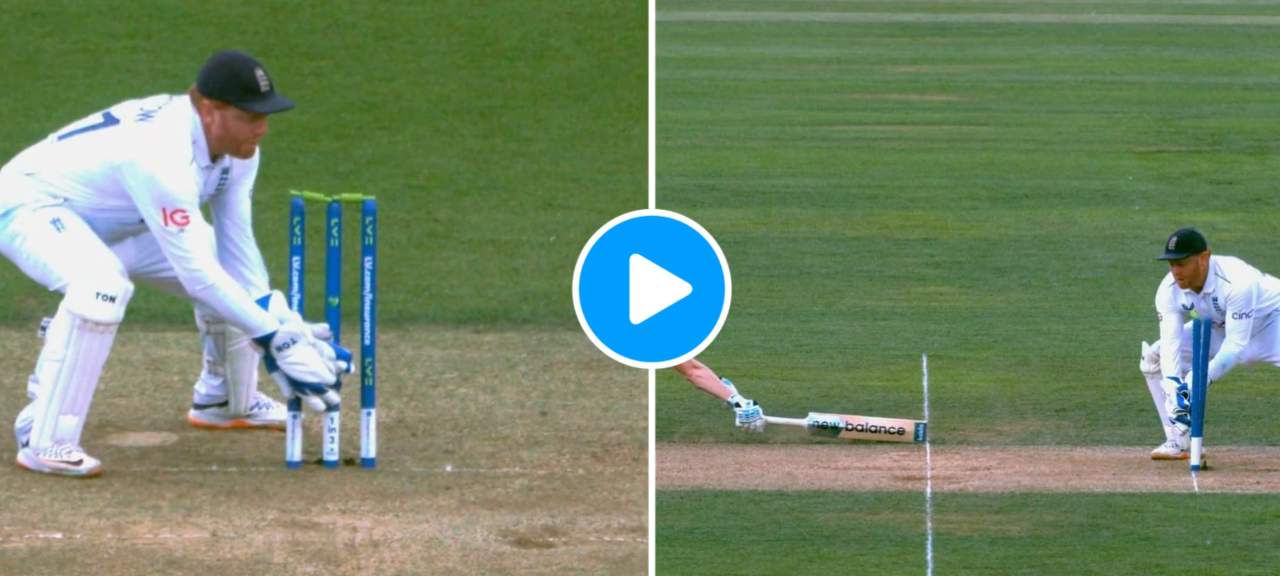 Steve Smith's Run-Out during 5th Ashes 2023 Test
Australia finds themselves in trouble against England with a batting collapse during the second session of Day 2 in the Ashes 2023 5th Test at the Kia Oval.
Meanwhile, in the 77.3 over bowled by Chris Woakes, Steve Smith was given out by the on-field umpire Joel Wilson, as it appeared he fell short of reaching the crease.
Smith drived a length delivery off Woakes towards mid-wicket, and quickly called for a double but English fielder George Ealham was quick to collect the ball and threw it to the wicket-keeper's end where Jonny Bairstow gathered the ball and broke the stumps as Smith dived in to reach the crease.  
The decision was sent upstairs and on replays it was seen that England wicket-keeper had dislodged the bails before collecting the ball but the bail was out of the groove on one side and at that point, Smith was out of the crease. However, as Jonny Bairstow was seen removing the bails completely, Smith was already inside the crease.
Check Video:
Nitin Menon, the third-umpire in the course of reviewing the replays, noted that the bails were not entirely dislodged when Smith was out of the crease, leading to the verdict of 'not out' and Australia keeping their review intact. 
Meanwhile, fans remained sharply divided in their opinions, and adding his voice to the discussion is India all-rounder R Ashwin, who firmly believes that Nitin Menon made the right decision. However, a faction of fans remains convinced that Menon's call was incorrect.
Social media has been buzzing with reactions to the decision, and here are some of the notable ones: