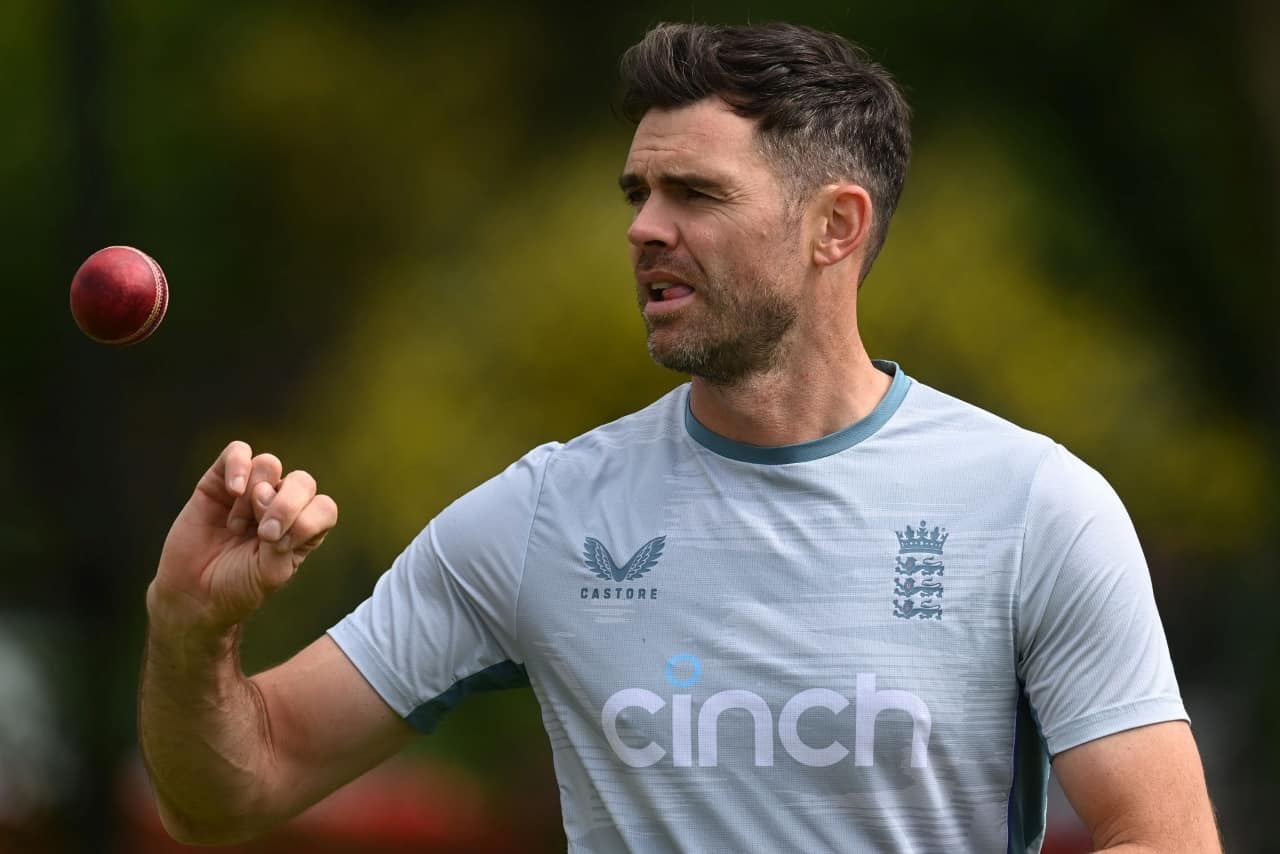 James Anderson | PC: Twitter
England's legendary fast bowler James Anderson criticized the Edgbaston pitch used for the opening Test of the ongoing Ashes series between England and Australia, following Australia's exhilarating two-wicket win over the hosts.
Anderson's performance in the opening match of the series was underwhelming, as he managed to secure only a single wicket after toiling hard for 38 overs. Expressing his disappointment with the unresponsive pitch conditions, he even went on to say that his Ashes career might come to an end if similar tracks are provided in the remaining four Tests.
"If all the pitches are like that I'm done in the Ashes series," he wrote in his Daily Telegraph column.
"That pitch was like kryptonite for me. There was not much swing, no reverse swing, no seam movement, no bounce and no pace," he wrote.
In a surprise to many, the star pacer was not given the ball in the intense last hour of the first Test when Australia captain Pat Cummins and Nathan Lyon were taking the game away from the hosts.
"I know I wasn't on top of my game this week. It was not my best performance. I didn't take the new ball in the first innings or late on the final day. I had a chat with Ben Stokes about how I felt. We agreed it was the type of pitch the taller bowlers were getting more out of. I was completely on board with that."
Furthermore, Anderson mentioned that he tried everything within his capabilities, but the unresponsive pitch made it impossible for him to eke out wickets.
"I've tried over the years to hone my skills so I can bowl in any conditions but everything I tried made no difference. I felt like I was fighting an uphill battle. There was a bit of rustiness but I gave it everything I could. Having played for a long time, I realise you can't take wickets every game. Sometimes it is not your week. It felt like that for me," he said.
These statements from James Anderson come as a surprise, considering that England's captain, Ben Stokes, had publicly stated their desire for batting-friendly tracks throughout the Ashes series.