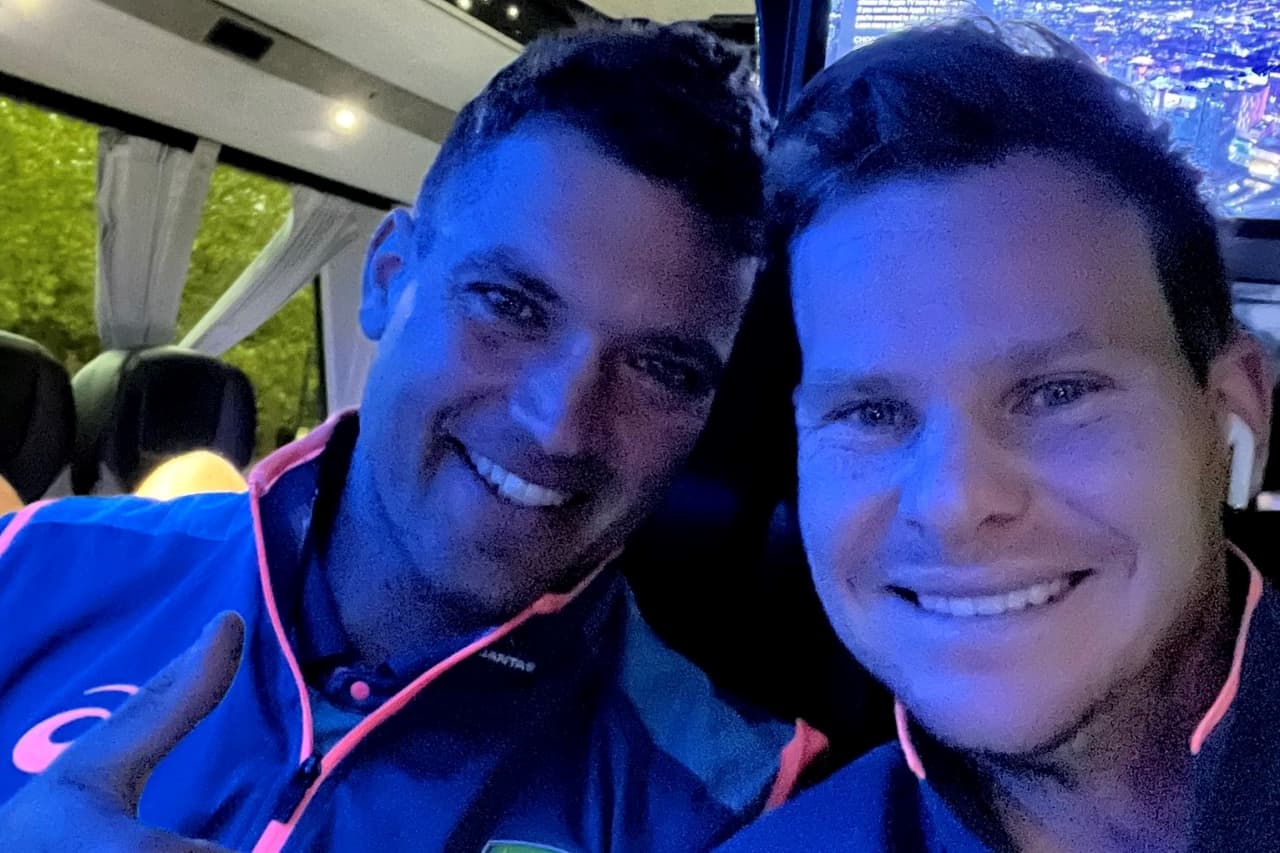 Alex Carey & Steve Smith | Source: Twitter
In a playful response to the rumours stirred by the English media during the third Test, Australian wicket-keeper batter Alex Carey got a haircut and Steve Smith joined in the fun, sharing a picture with him. Smith's caption humorously reads, 'I can confirm that Alex Carey has now had a haircut and that he paid for it.'
During the commentary on Day 2 of the Ashes 2023 3rd Test, Alastair Cook dropped a bombshell about the Australian wicketkeeper. Cook allegedly claimed that Carey once visited a barber shop in London where cash was the sole accepted form of payment. According to Cook, Carey promised to transfer the money later, which he did not.
"[The barber] said, he hasn't paid. It was one of those cash-only ones, and he promised he would have a transfer later in the day, and this was just before he shut. This is a true story, I'm not making it up," Cook said while on commentary.
Following the incident, The Sun, an English tabloid, published a report claiming to have interviewed the barber involved, who stated that Carey had not paid for his haircut. Later, Steve Smith lambasted the news portal for spreading rumours and publishing fake news.
"I can confirm that Alex Carey has not had a haircut since we were in London. Get your facts right, The Sun," wrote Smith.
With the situation veering out of control and rumors spreading like wildfire, Alastair Cook issued a sincere apology.
"There's also been a bit of fuss around on a rainy day, a bit of news about a haircut which might have been discussed on radio the other day. A case of mistaken identity, so I apologise for the mistaken identity to Alex Carey," Cook said.
Carey has been the talk of the town ever since his controversial stumping of Jonny Bairstow on Day 5 of the second Test, which Australia won by 43 runs. He was also booed at Lord's and Leeds during the second and third Tests.
England, after losing their first two matches, mounted a strong comeback in the third Test, defeating Australia and narrowing the series to 2-1 in Australia's favour with two matches remaining. The upcoming fourth test will take place at Old Trafford starting from July 19, and it will serve as the decisive match.