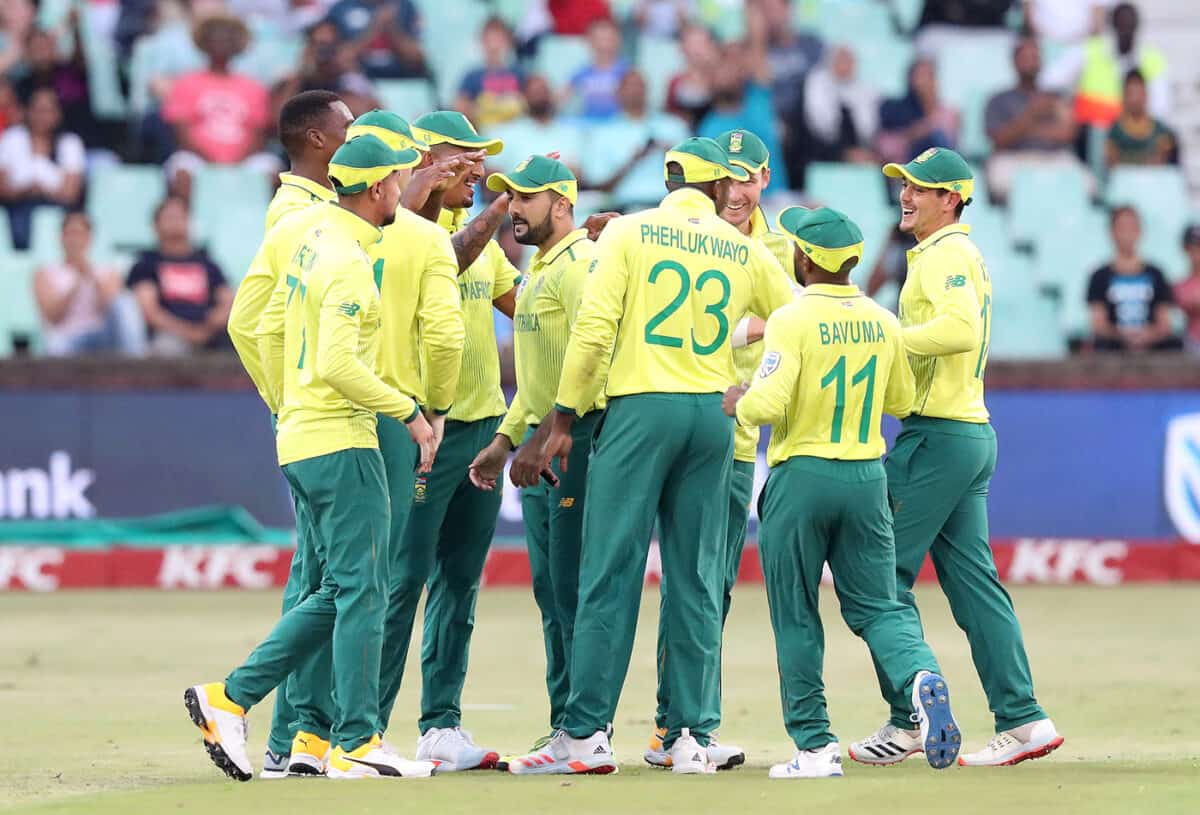 South Africa Cricket Team | Image: Twitter
South Africa and England are to have a three-match T20 and ODI series from next week, but before that, a piece of big and surprising news is coming from the host Proteas camp. After one of their cricketers from their 24-member squad tested positive for COVID-19, another cricketer, on Friday, November 20, fell prey to the coronavirus.
CSA has confirmed that another player has been found positive in the Covid 19 Test after the second mandatory round of limited-overs tour for England. This player is now separated from the rest of the team and taken into isolation with immediate effect, where the team's medical and support staff will monitor the player to ensure his physical health and mental well-being.
Another player from the South African team was earlier found to be Corona positive. Cricket South Africa has not revealed the identity of the player found positive in the COVID-19 Test.
"Cricket South Africa would like to reiterate that it will not release names of affected players because of doctor-patient confidentiality," the statement mentioned, reported by Hindustan Times.
"Team management and Cricket South Africa (CSA) are in close communication with their counterparts from the England Cricket Board (ECB) to ensure full transparency and the most responsible plan of action going forward."
The CSA also clarified that the intra-squad practice match to be held on Saturday 21 November has been cancelled. At the same time, when a case of coronavirus was reported from the Proteas team, as a precautionary measure, three players were sent to self-isolation, because these players came in contact with the corona infected player.
With the practice match not taking place, Stefan Tait and Marco Marais, who both were called up to assist the team, won't be joining the squad.
The first T20 match between the two countries will be played on Friday, November 27 in Cape Town.