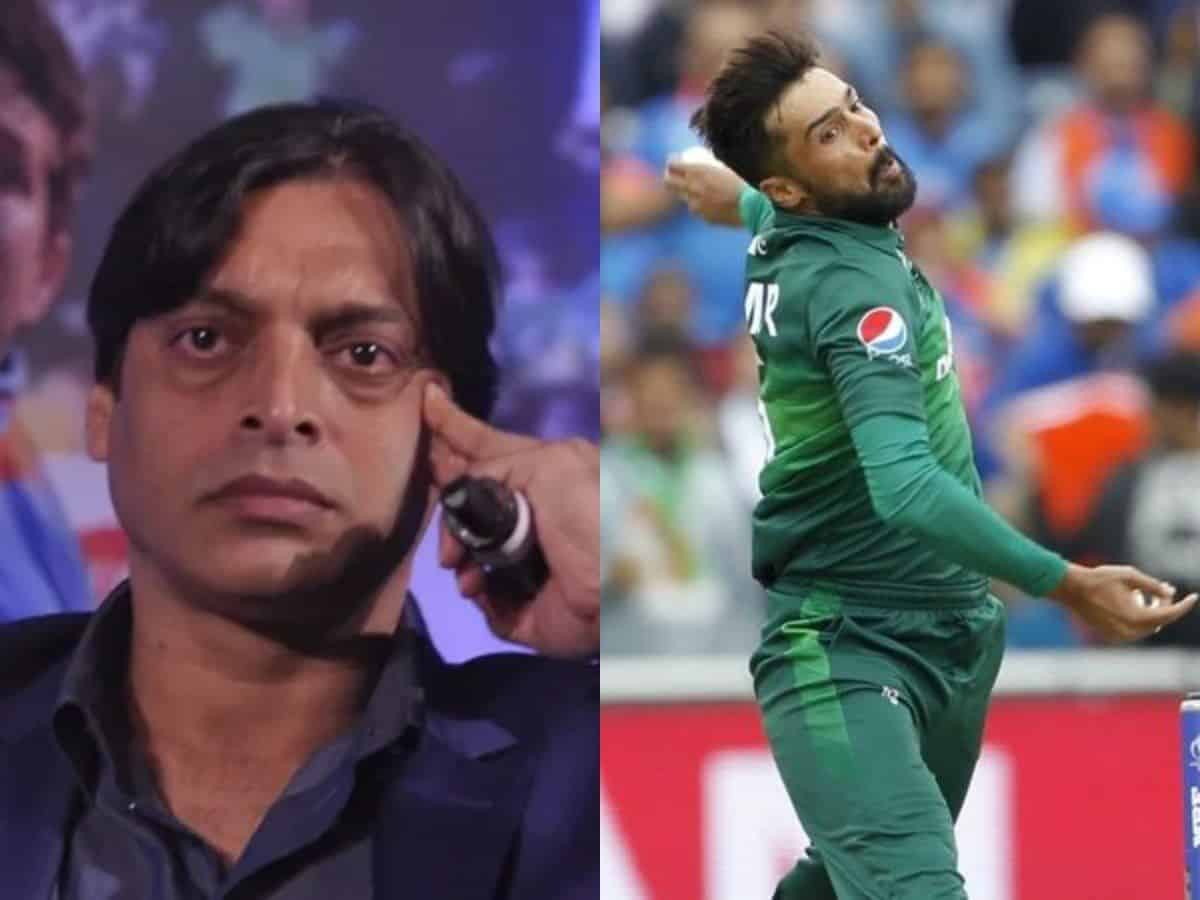 Shoaib Akhtar and Mohammad Amir | Source: Twitter
Mohammad Amir's international retirement has been a long-standing debate ever since he announced it last year in December. With his retirement, Amir accused Pakistan's team management of mishandling him and mentally torturing him.
A number of former Pakistan cricketers have heavily criticised Amir for quitting the game despite the fact that he only played white-ball cricket. The lastest addition to this tally is Shoaib Akhtar.
Speaking to PTV Sports, Akhtar came down heavily on the former pacer and asked him to grow up as he will always not receive shelter from Mickey Arthur, the former Pakistan head coach.
Akhtar further gave an example of Mohammad Hafeez saying that Hafeez also had problems with the team management but he still enjoyed a long cricket career.
"Sometimes you have good days and sometimes you have bad days. Amir should have realized that papa Mickey Arthur will not always be there to safeguard him. Sometimes you have to grow up. I am saying this for Amir. Sometimes you have to grow up.
"You don't let it go but you mature enough to realize that the management is not according to my wishes, now I have to raise my performance and level of hard work. The management was also against Hafeez. What did Hafeez do that was different? He just made runs and nothing else. He didn't give the management an envelope full of cash. Amir should have learned from Hafeez," Akhtar said while speaking on PTV Sports.
Mohammad Amir will be seen next playing in the remainder of the PSL for Karachi Kings. After that, he will travel to England to participate in the T20 Blast for Kent and will be available for up to seven group matches, as well as the knockouts if Kent gets through to qualification.
He has also signed up for his maiden CPL stint with Barbados Tridents. He will be seen playing for them when the tournament starts in St Kitts & Nevis in August 2021.