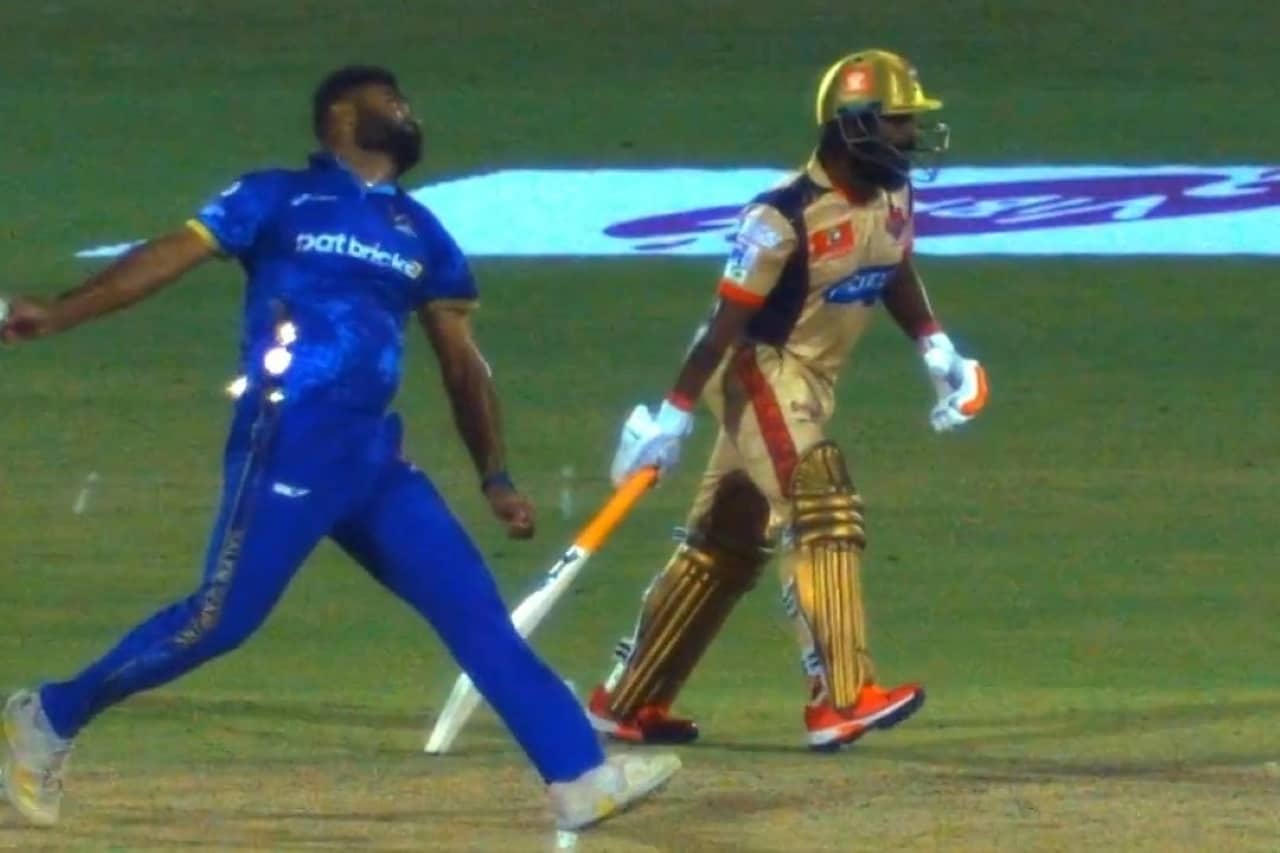 Abhishek Tanwar overstepping Final Delivery of the match | Image Source: Twitter
In a historic occurrence during the Tamil Nadu Premier League (TNPL) 2023, Abhishek Tanwar, delivered the most expensive final ball of the T20 history. A total of 18 runs were conceded in that fateful over, with Tanwar bowling three no-balls and one wide ball.
Abhishek Tanwar's dreadful 20th over began with conceding 8 runs off the first five balls. Nevertheless, he managed to dismiss Sanjay Yadav on the final delivery of the over. However, the celebrations were cut short when it was revealed that Tanwar had overstepped, resulting in the delivery being ruled a no-ball.
Following this, Tanwar committed another no-ball, allowing Sanjay Yadav to hit a six. To make matters worse, Tanwar delivered yet another no-ball, granting Sanjay Yadav two runs and returning to strike. The woes continued for Tanwar as he delivered a wide ball, immediately followed by another no-ball, resulting in Sanjay Yadav smashing yet another six.
Watch Video: Most Expensive Final Ball in T20 History
The most expensive final delivery in history – 18 runs from the last ball of the 20th over. pic.twitter.com/rf8b0wMhOw

June 13, 2023
Thanks to this final over, Chepauk Super Gillies posted a colossal total of 217 runs on the board, losing only five wickets. In their chase, Salem Spartans fell short, managing only 165 runs while losing nine wickets in the allocated 20 overs. The Super Gillies registered a resounding 52-run victory to start their tournament campaign on a winning note.