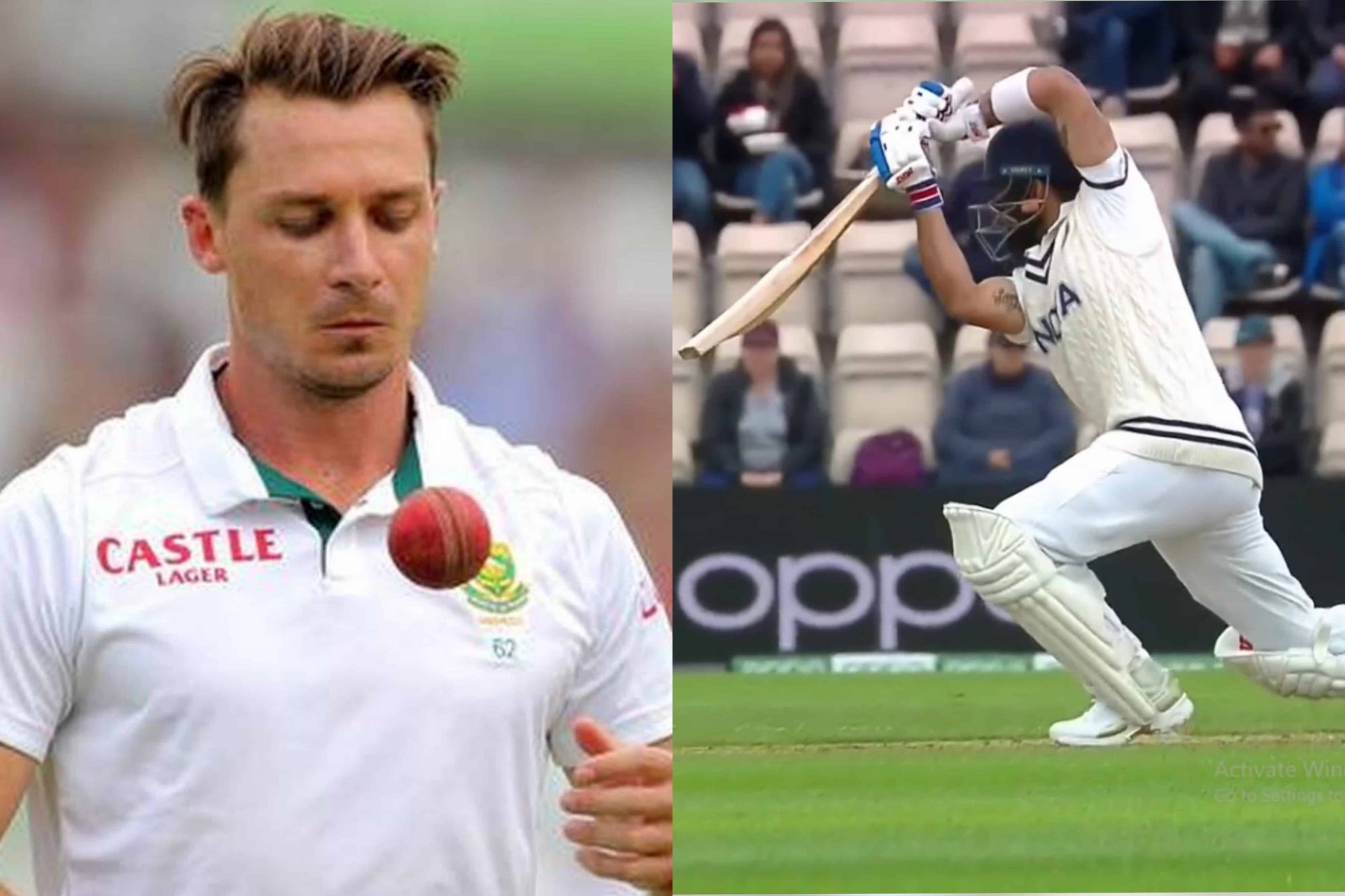 Dale Steyn and Virat Kohli | Source: Twitter

Virat Kohli-led team India is taking on New Zealand in the inaugural World Test Championship (WTC) final at the Rose Bowl in Southampton.
Cricket enthusiasts around the world have already set their eyes on the mega clash and have started looking for the right techniques or ways that the bowlers should use in the upcoming Test match. Meanwhile, South African bowler Dale Steyn has revealed the bowling technique that he would have used against Indian captain Virat Kohli.
Kohli, who made his international debut in 2009, is far ahead of his competitors with 22,000 plus international runs, averaging over 50 across formats, and has most tons by an active cricketer (70); third-most overall.
Hence, it goes without saying that Kane Williamson-led New Zealand will be desperate to send Indian captain back to pavilion as soon as possible in the two innings as Black Caps face India in the WTC final, at The Rose Bowl, Southampton. Thus, Dale Steyn has come forward with some special techniques for the Kiwis to dismiss Virat Kohli.
"You've got to play the mind games with Virat. I would look at putting somebody in at short leg. I would let him know that I'm going to come at him, come at his body, want to come quickly at him. And I'd want him to try and pull because I feel like that's his B game," Steyn told Sanjay Manjrekar on ESPNCricinfo.
The bowling legend further went on to explain how he plans to dismiss Kohli by trying to swing the ball and bring the LBW equation into play. Steyn revealed that he would look for three modes of dismissals for the Indian captain, namely LBW, bowled and caught behind.
"Even though he does it really well, I'd want him to think that's where I'm going to bowl, and then get it up there because I like to swing the ball, I like to move the ball. Look for those three modes of dismissals, LBW, bowled and the caught behind."
Steyn further pointed out that every batter takes time to settle in, and he would use it to his advantage by setting a field that tacitly hints at bouncers in the over but bowl full-length deliveries to get an edge.
"We know, every batter's feet in the first 20 balls is not moving as well as he's like to. His eyes haven't adjusted, he hasn't adapted to the wicket just yet. So I'd want him to think I'm going to go short but I'll probably bowl six full balls to him to be honest," the 37-year-old stated.