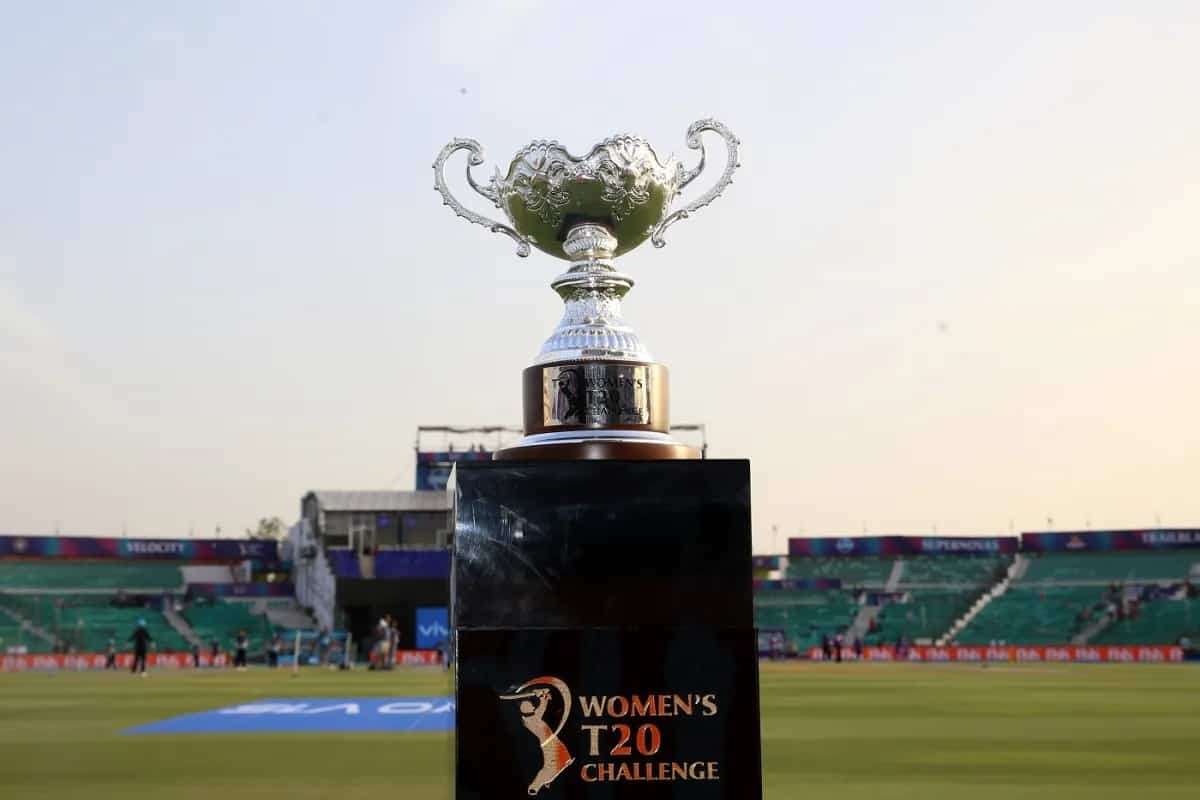 Women's T20 Challenge Trophy | Source: BCCI/IPL
The inaugural edition of the Women's Indian Premier League (WIPL) is scheduled to commence later this year. The opening season will see a total of five teams competing against each other.
The Board of Control for Cricket in India (BCCI) has sold the rights to the five teams, resulting in substantial revenue for the board. The board has generated a total of INR 4669.99 Crore rupees from the sale of these teams.
Notably, all of the current IPL team owners submitted bids for the women's tournament, but only three of them ultimately acquired a team.
The Adani Group made a significant investment in the Ahmedabad-based franchise in the Women's Premier League (WPL) by spending 1,289 crore rupees.
Five-time champions Mumbai Indians, owned by Mukesh Ambani, have acquired the Mumbai franchise of the WPL for INR 912.99 crore, while the Royal Challengers Bangalore bought the Bengaluru franchise for INR 901 crore.
The Delhi Capitals got a Delhi based franchise for INR 810 crore while the fifth franchise was acquired by the Capri Global, who bought the Lucknow franchise for INR 757 crore, the lowest price among all five teams.
Price Of All Five Teams in Women's Premier League (WPL):
| SR. NO. | SUCCESSFUL BIDDER | CITY | AMOUNT (₹) |
| --- | --- | --- | --- |
| 1 | Adani Sportsline Pvt Ltd | Ahmedabad | 1289 crores |
| 2 | Indiawin Sports Pvt Ltd | Mumbai | 912.99 crores |
| 3 | Royal Challengers Sports Pvt. Ltd | Bengaluru | 901 crores |
| 4 | JSW GMR Cricket Pvt Ltd | Delhi | 810 crores |
| 5 | Capri Global Holdings Pvt Ltd | Lucknow | 757 crores |
When will the Women's Premier League Start?
The inaugural edition of the Women's Premier League will be played after the ICC Women's T20 World Cup in South Africa and before the men's IPL season begins.
A total of five teams will feature in the opening season of the tournament and a total of 22 matches will be played. Each squad will have 18 players with a maximum of six from overseas.
In the playing XI, a maximum of five overseas players will be allowed – four from full member nations and one from an Associate nation. An official schedule of the tournament is yet to be announced. It will be intriguing to see the performance of all five teams in the inaugural season of the WPL.