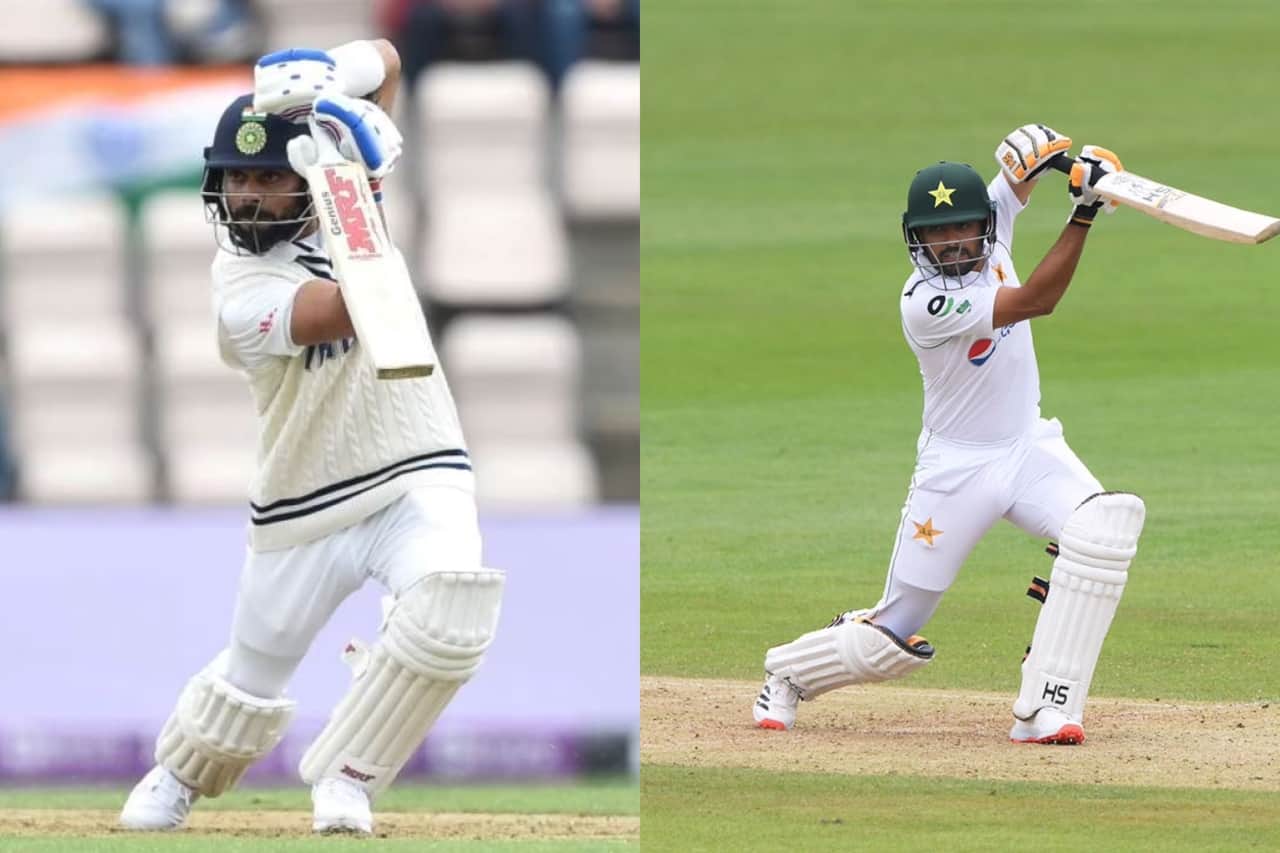 Virat Kohli (L) & Babar Azam | Source: Twitter
Virat Kohli and Babar Azam are arguably the two best all-format batters in world cricket right now. While the Indian batting maestro has been ruling the game for like forever, the Pakistan captain has been smashing it for the past few years.
Fans all over the world can't get enough of these two players. It's like a universal truth, and when you throw in the intense India-Pakistan rivalry, Virat Kohli and Babar Azam keep getting stacked up against each other, whether it's by fans or cricket whizzes.
The comparison often centres on who displays the most picturesque cover drive. Stepping into this ongoing debate is none other than the legendary West Indies cricketer, Ian Bishop, who recently weighed in on this widely-known comparison.
In a special session known as 'Behind The Stumps,' hosted by OneCricket, the ex-West Indies speedster finally put the argument to rest, stating that both Kohli and Babar execute the cover drive with identical grace. He also shared his personal admiration for both players.
"It's a tie. If I have the option of both, I am going with both because I switch my television on and both are my favourites," Ian Bishop said.
The next showdown between Virat Kohli and Babar Azam is right around the corner, as they gear up to face off in the much-awaited Asia Cup 2023 during the India-Pakistan clash scheduled for August 30th in Sri Lanka.