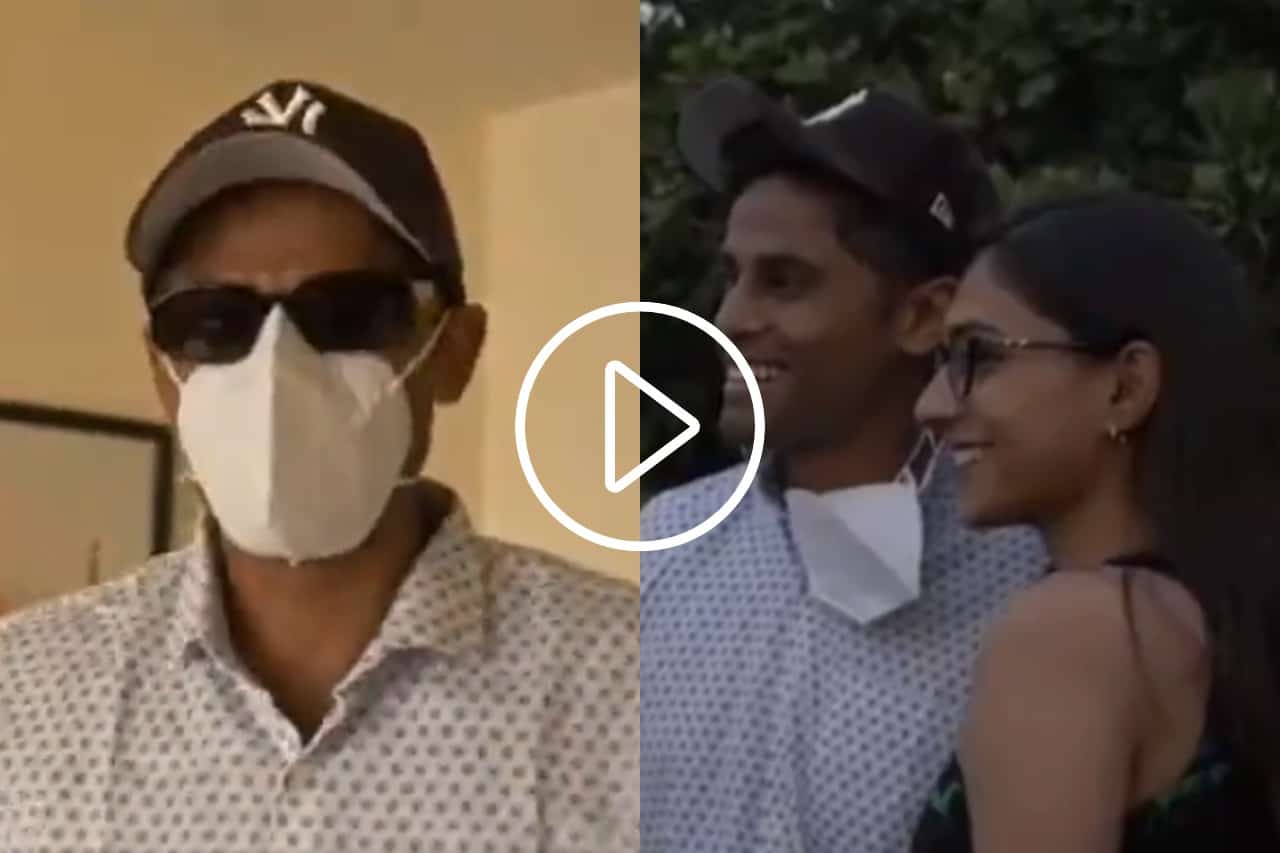 Suryakumar Yadav Goes Undercover to Interview Mumbai Locals | Source: X/Twitter
In an undercover move, Indian batter Suryakumar Yadav transformed into a cameraman at Marine Drive, Mumbai, concealing his identity with a mask and shades, and approached fans to gather their opinions about team India in the ongoing World Cup 2023.
Watch Video:
Yadav, looking like a total stranger, went up to fans and started talking about the Indian team's performance. People started raving about their cricket heroes like Rohit Sharma, Virat Kohli, and Jasprit Bumrah.
Feeling a bit left out, Yadav asked them what they thought about him, and their responses were quite amusing. One of the fans brought up Suryakumar Yadav's batting and mentioned their hope to see him batting in a more prominent position in the order.
Another fan expressed how delightful it was to watch Surya's batting and how he masterfully used his wrist skills. At that moment, the Mumbai batter decided to unveil his true identity by removing his mask, which left the fan in sheer astonishment.
Yadav then took pictures with the fans and wrapped up his day in his role as the cameraman. India currently is the only undefeated team in the tournament and will be facing Sri Lanka on Thursday, in their 7th group stage game.