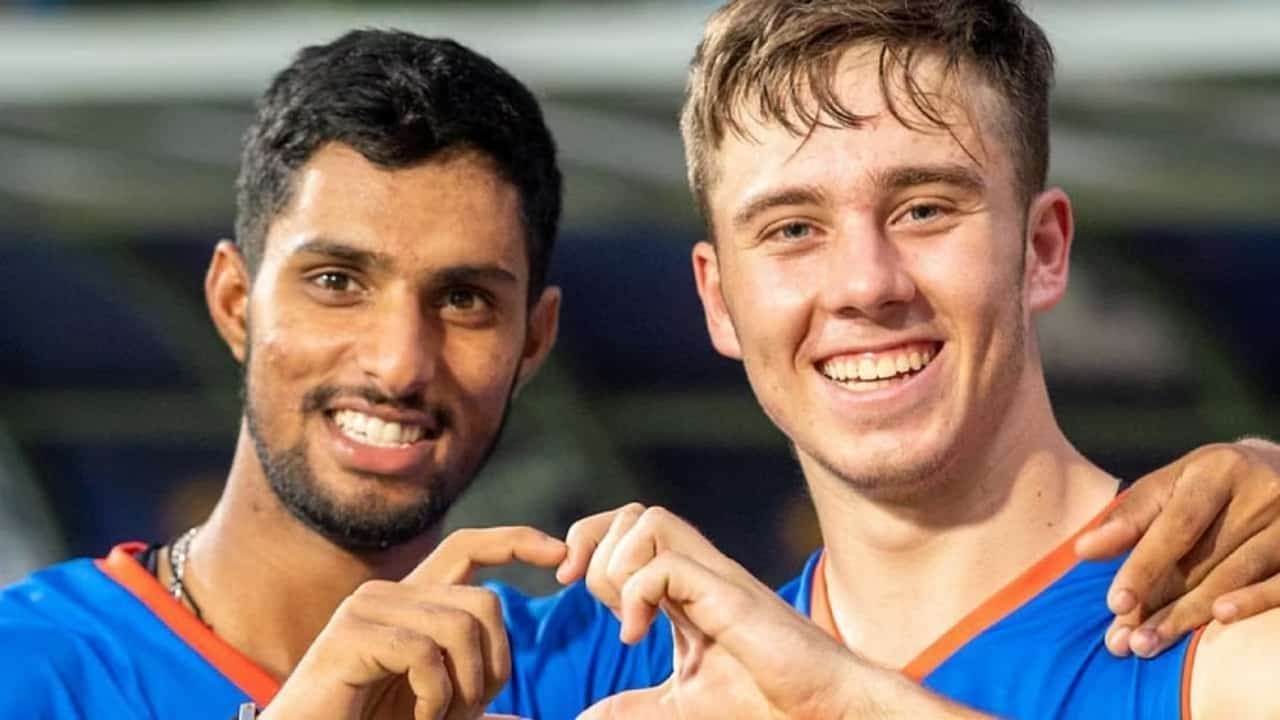 Tilak Varma and Dewald Brevis | Source: Twitter
If you're into the Indian Premier League, you must be aware of the awesome bond between India's rising star, Tilak Varma, and the South African sensation, Dewald Brevis. Both these talents rock the field together for Mumbai Indians in the super-lucrative IPL, and they are practically like brothers.
Back when Tilak Varma made his T20I debut against West Indies for India, Dewald Brevis went all out on Instagram to show his pumped-up support for his friend and wished him luck. Now, on Wednesday, August 30, when Dewald made his T20 debut for South Africa against Australia, Tilak has put up a heartfelt Instagram story for his best friend.
Watch Video:
While the 2023 Indian Premier League saw Tilak Varma dominate the runs chart for Mumbai Indians, Dewald Brevis had a different story. He remained benched throughout the season, missing out on the playing XI. With comparisons drawn between Dewald and the legendary AB de Villiers, all eyes are on his performance as he steps into the international cricket arena.