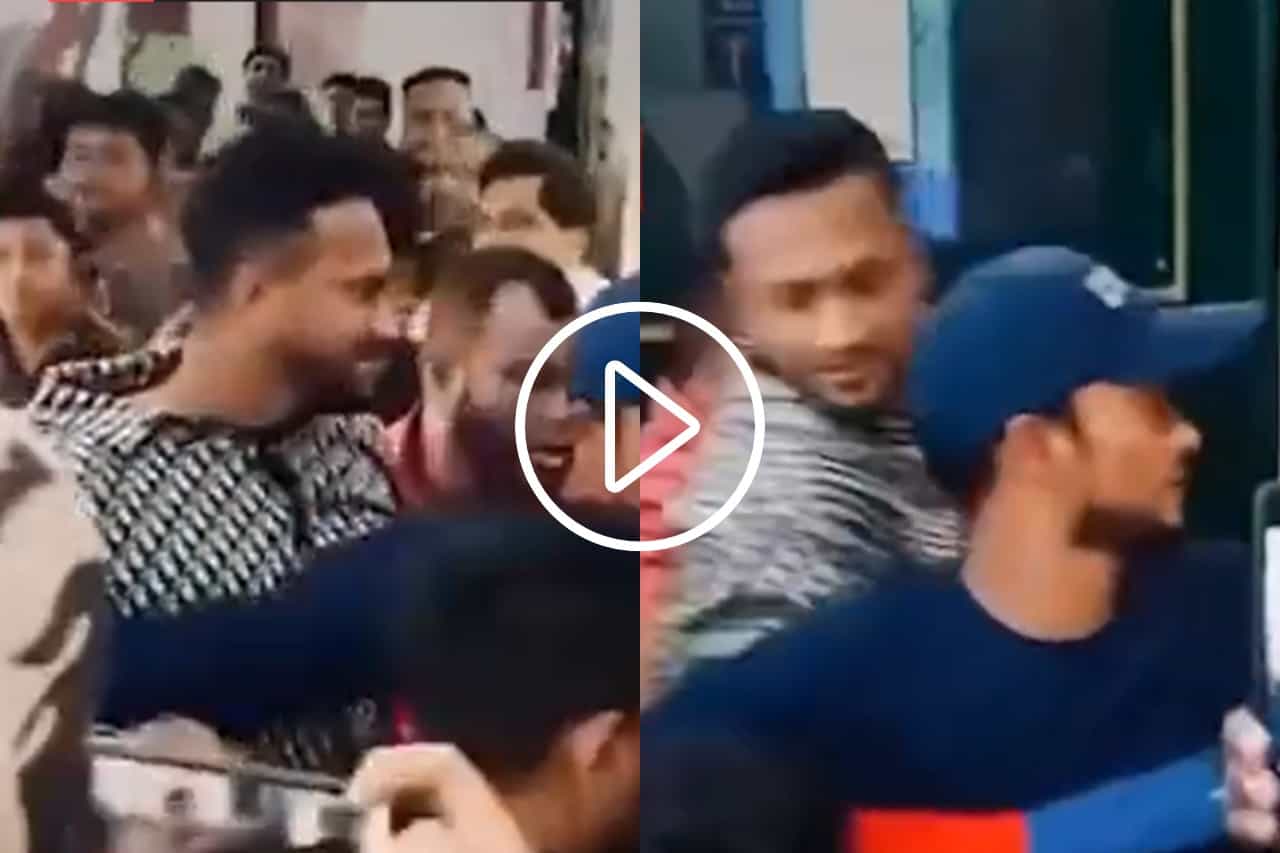 Shakib Al Hasan Beaten By Bangladesh Fans | Source: X/Twitter
A very disturbing video is going viral on social media, showing Bangladesh captain Shakib Al Hasan being beaten by fans and the crowd. It is speculated that the fans were angry and frustrated over Bangladesh's performance in the World Cup 2023.
This incident allegedly happened when Shakib Al Hasan was at a jewellery store in Bangladesh, facing an unexpected confrontation from fans who grabbed his collar and forcefully brought him down.
Watch Video: Shakib Al Hasan Assaulted by Angry Fans Amid World Cup Disappointment
Bangladesh's World Cup 2023 journey ended in disappointment, being the first team out with only two wins in nine matches.