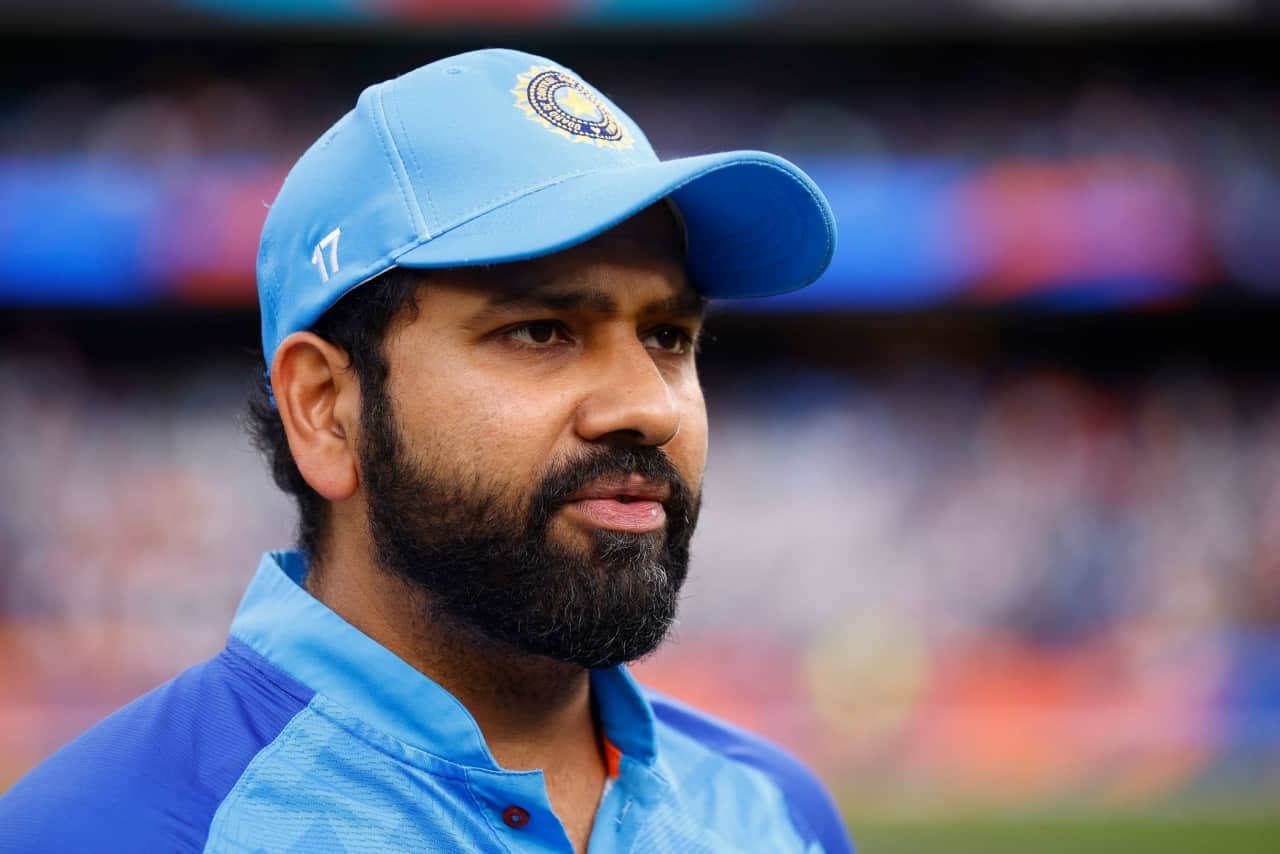 Rohit Sharma | Source: Twitter
India captain Rohit Sharma, who hasn't played a single T20 International match for the national team since T20 World Cup 2022 in November, said he is 'looking forward' to playing in ICC Men's T20 World Cup 2024 in the United States of America and Caribbean.
Team India is currently in a transition phase, especially in T20Is, with Rohit Sharma and Virat Kohli not being part of the squad. Following India's exit from the T20 World Cup in 2022, the team's senior players Rohit Sharma and Virat Kohli have not played a single match in the shortest format for the national team.
In Rohit's absence, Hardik Pandya, took on the captaincy role for India in a three-match T20I series against New Zealand in November last year, followed by series against Sri Lanka and New Zealand in January 2023. Currently, he is leading a young squad in the ongoing five-match T20I series against West Indies.
Speaking at the inauguration of his cricket academy in the USA, Rohit Sharma stated:
"More than just going and enjoying, there is another reason to come here [in the USA]. Because you know the World Cup is coming. In June, there will be the T20 World Cup [2024] happening in this part of the world. So, I'm pretty sure everyone is excited. So yaa, we look forward to that."
Check Video:
The video is rapidly gaining traction on social media, pumping excitement among fans as Rohit Sharma's eagerness to continue playing the shortest format for India becomes evident. Despite speculations about the future of senior players like Virat Kohli and Rohit Sharma in T20 cricket for India, this development has sparked renewed hope.