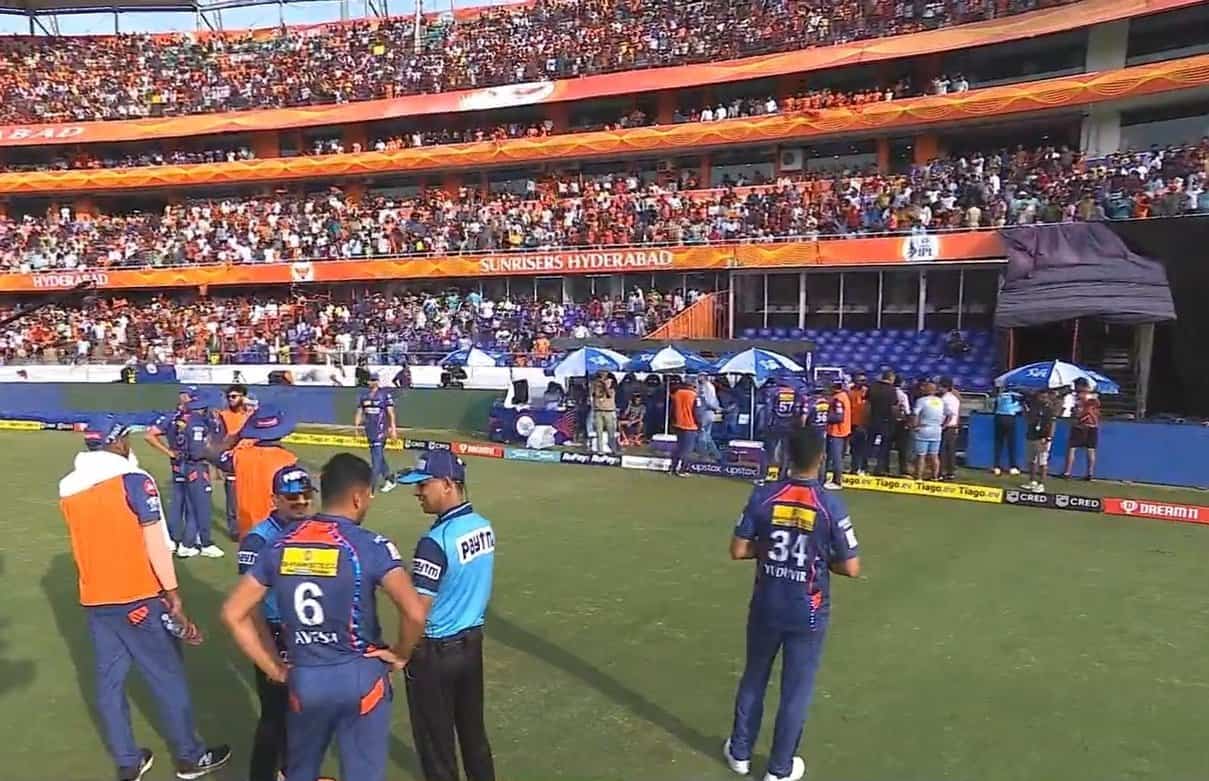 Image Source: Twitter
The Indian Premier League (IPL) 2023 has been a rollercoaster of emotions for cricket fans worldwide, with the ongoing season offering an intense mix of action and drama. However, things took an ugly turn during the 58th match between Sunrisers Hyderabad and Lucknow Supergiants, as the crowd resorted to throwing nuts and bolts towards the LSG dugout.
The game was momentarily halted as the situation soon spiraled out of control, with fans chanting "Kohli Kohli" amidst the chaos. The shocking incident has garnered widespread attention on social media, with many calling for greater accountability and stricter measures to ensure the safety of players and officials.
Watch: Hyderabad crowd throws nut and bolts at LSG Dugout
Watch: Hyderabad crowd chanting Kohli Kohli
The entire incident unfolded after the third umpire gave a controversial no-ball call from Avesh Khan to Heinrich Klaasen, resulting in widespread frustration among fans. The crowd quickly turned on the LSG dugout, venting their frustration at Andy Flower and Gautam Gambhir. The situation quickly escalated, with tensions running high throughout the stadium and eventually umpires had to intervene.
The incident sent shockwaves through the stadium, with many left wondering how the fans managed to smuggle in nuts and bolts. The incident also proved to be a major turning point in the match, with the Sunrisers Hyderabad losing their momentum. Heinrich Klaasen, who had been playing brilliantly, was dismissed shortly after play resumed.