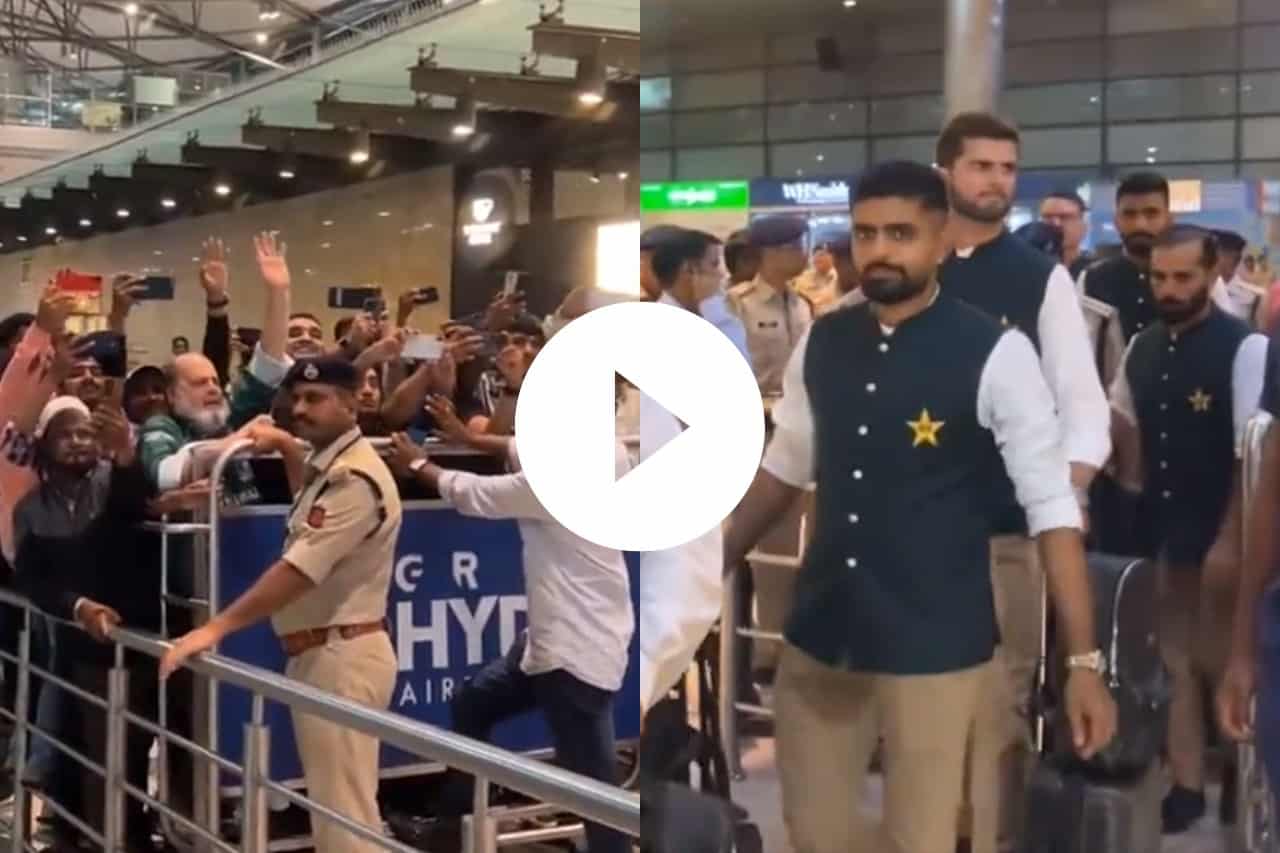 Hyderabad Airport Overflowing with Fans for Pakistan Team | Source: X/Twitter
The Pakistan cricket team arrived in India on Wednesday, September 27, and received a warm welcome at Hyderabad Airport. The entire airport was filled with fans chanting the names of Pakistan captain, Babar Azam, and other players, and were eager to catch a glimpse of them.
It's worth noting that due to political tensions, India and Pakistan haven't played bilateral series since 2017, typically meeting only in ICC tournaments. The excitement among fans was impossible to miss as Pakistan's team returned to India after seven years.
The official account of the Pakistan Cricket Team on X [Formerly Twitter] shared a video capturing their arrival in India, where they were heartily welcomed at their hotel before their opening match against the Netherlands. The video also highlights fans gathering at the airport, hoping for a glimpse of the Pakistan cricketers.
Watch Video: Crowds Gather at Hyderabad Airport to Welcome Pakistan Cricket
Pakistan cricket team fans are absolutely ecstatic, after witnessing the warm reception their team is receiving in India. They extend their heartfelt gratitude to India and the people of Hyderabad for the wonderful welcome. Let's look at some of the reactions from Pakistan fans: