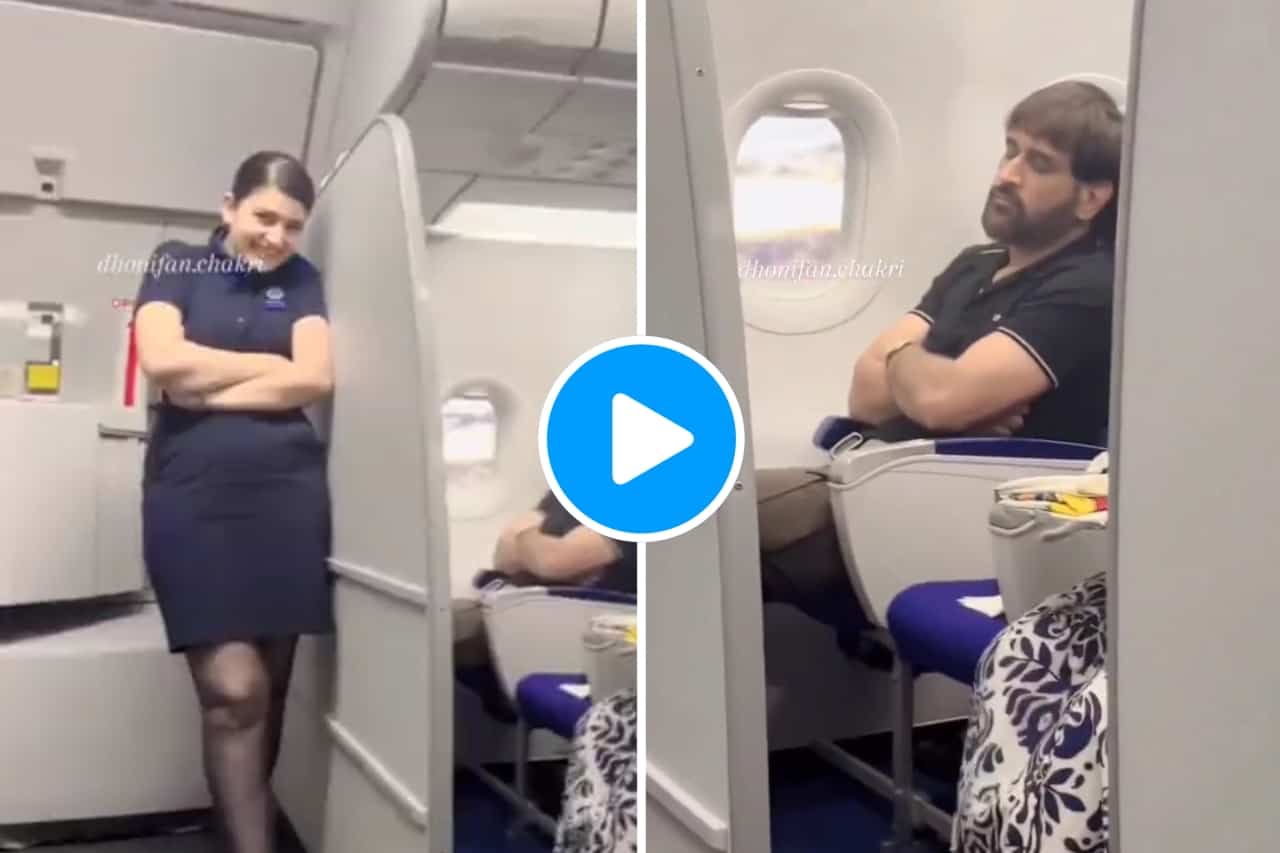 Air Hostess Filming Sleeping MS Dhoni | Source: Twitter
MS Dhoni remains one of the most adored Indian cricketers in history. Wherever he goes, fans pour their love, eager to catch even a brief glimpse of this cricket icon.
Since announcing his international retirement in 2020, MS Dhoni has limited his cricketing activities to the Indian Premier League, where he leads the Chennai Super Kings.
Hence, his fans have fewer opportunities to catch a glimpse of their beloved player outside the IPL season. Yet, social media occasionally surprises them with viral videos of the former India captain.
Recently, a video clip surfaced on social media featuring MS Dhoni seated next to his wife, Sakshi Dhoni, during a flight.
In the video, MS Dhoni appears to be peacefully sleeping while Sakshi is engrossed in reading something on his phone.
The air hostess on the flight couldn't contain her excitement upon seeing the cricket icon and managed to capture this heartwarming moment in the video.
Watch Video:
However, while many fans were delighted to see MS Dhoni in the video, a certain segment expressed criticism towards the air hostess, alleging a breach of his privacy. Here are a few comments made by fans regarding the video: