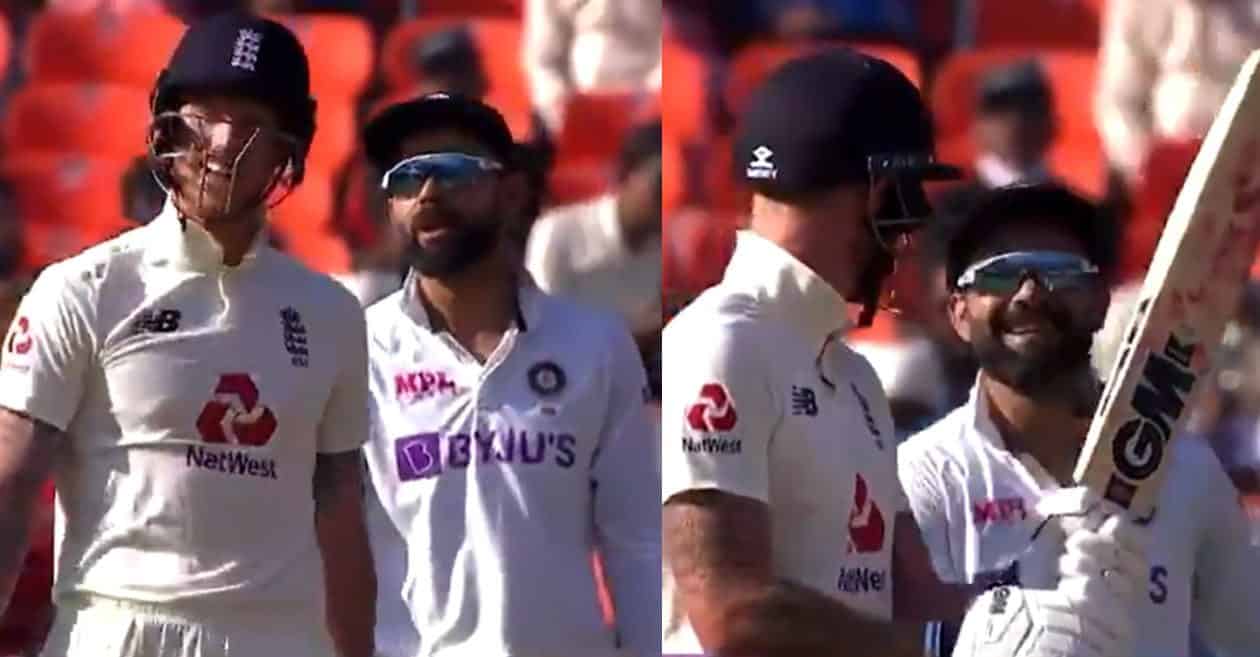 Virat Kohli and Ben Stokes | Source: Twitter
The two of the most enigmatic modern-day cricketers, Ben Stokes and Virat Kohli, on Thursday got involved in an animated verbal duel and umpire Virender Sharma had to intervene to bring things under control.
During the first day of the fourth Test of the ongoing England's tour of India in Ahmedabad, English batsmen failed to get off to a good start after captain Joe Root won the toss and chose to bat.
From being unsure with respect to their strategies against India all-rounder Axar Patel to being found wanted against India fast bowler Mohammed Siraj, the first hour saw England getting reduced to 30/3. No doubt, the English men were under immense pressure and they somewhere lost their calm when Mohammed Siraj bowled a bouncer to Stokes.
What Exactly Happened?
After Mohammed Siraj bowled a bouncer to Stokes to finish the 13th over, Stokes mouthed a few words at the India quick. Although Siraj did not say much in return, Kohli decided to take matter into his hands and got up to Stokes' face when he and Jonny Bairstow were talking in between overs. The discussion went on between Stokes and Kohli, but just when it looked like matters may escalate, umpires Nitin Menon and Virender Sharma intervened and separated the two.
Clip of the incident between Virat Kohli and Ben Stokes
It is not the first time for Kohli and Stokes getting involved in an argument. Earlier in the third Test, Kohli had engaged in a hilarious banter with Stokes as well, when the England player stopped mid-way through his batting stride due to disturbance in the sight screen.
India Started Dominating From Day One
India made a brilliant start to the fourth Test against England, as the side dismissed three of England's wickets in the first hour of the day. Axar Patel took the first two wickets — removing both the openers, while Mohammed Siraj dismissed England captain Joe Root.
India is leading the four-Test series 2-1 and only need a draw to secure a place in the final of the World Test Championship. England, however, are already knocked out of the tournament. The titular clash of the WTC will take place between June 18-22 at Lord's. New Zealand have already qualified for the final.