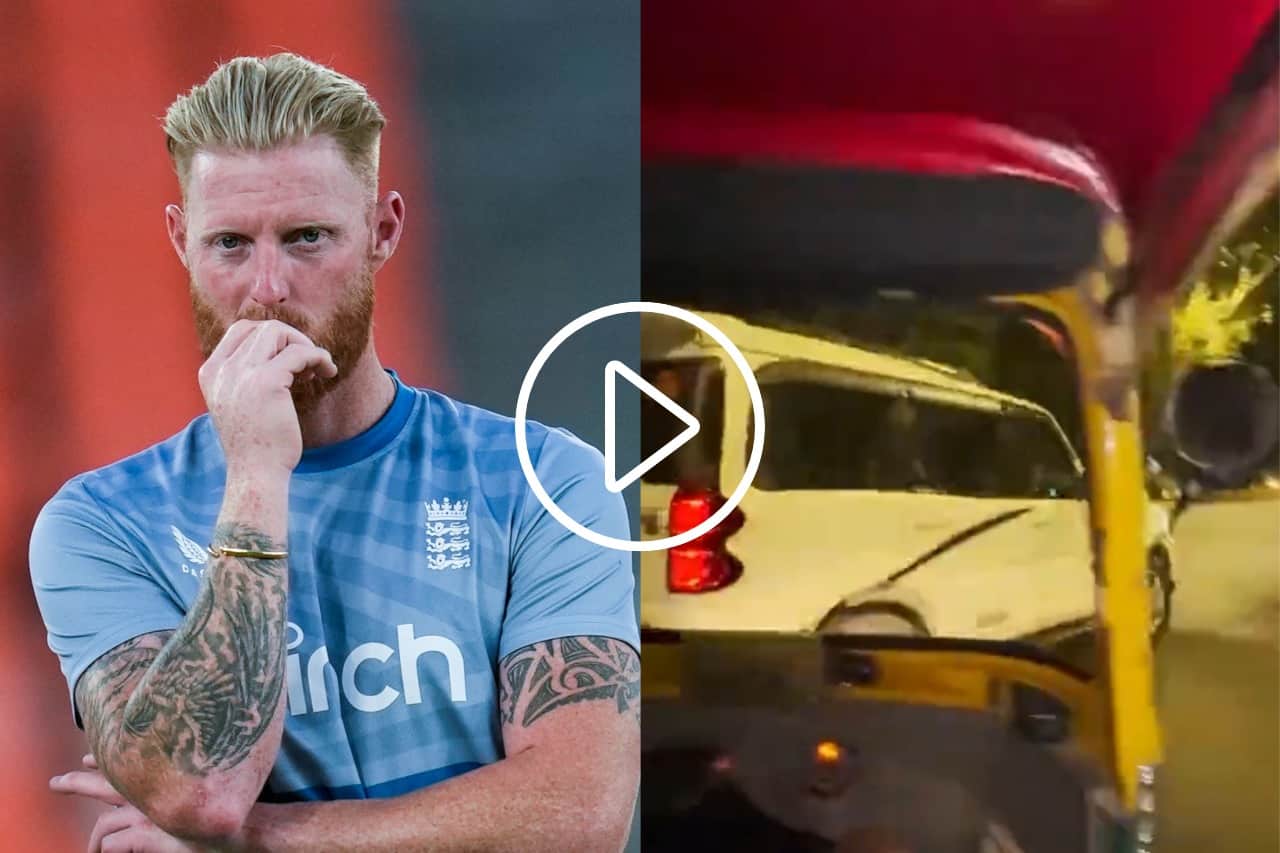 Ben Stokes Narrowly Escape Accident in Delhi Auto Ride | Source: X/Twitter
In a recent incident, England's Ben Stokes, along with teammates Liam Livingstone and the strength coach Andy Mitchell, narrowly escaped a car accident while travelling in an auto. Stokes also captured the scene on his phone.
Here's what Ben Stokes said on the incident:
"So, me and Livi [Liam Livingstone] are pretty big lads, and we also had our strength and conditioning coach, Mitch [Andy Mitchell], who is even bigger than us. Now, tuk-tuk's aren't very big. So, you can imagine that we were pretty squashed in the back of his tuk-tuk. This is the one I got [shows the video on his phone]. We were just running up to the roundabout here. Does not slow down and, yeah, there he goes!"
Watch Video: Ben Stokes & Liam Livingstone Survive Major Accident in Delhi
Stokes came out of retirement to play in the 2023 ODI World Cup but a hip injury from the gym sidelined him for the first two matches. His return against South Africa did not pack much of a batting punch.
Meanwhile, the England team seems like a mere shadow of their former championship-winning selves in the ongoing 2023 World Cup. They have lost three out of four matches, with their lone win against Bangladesh.