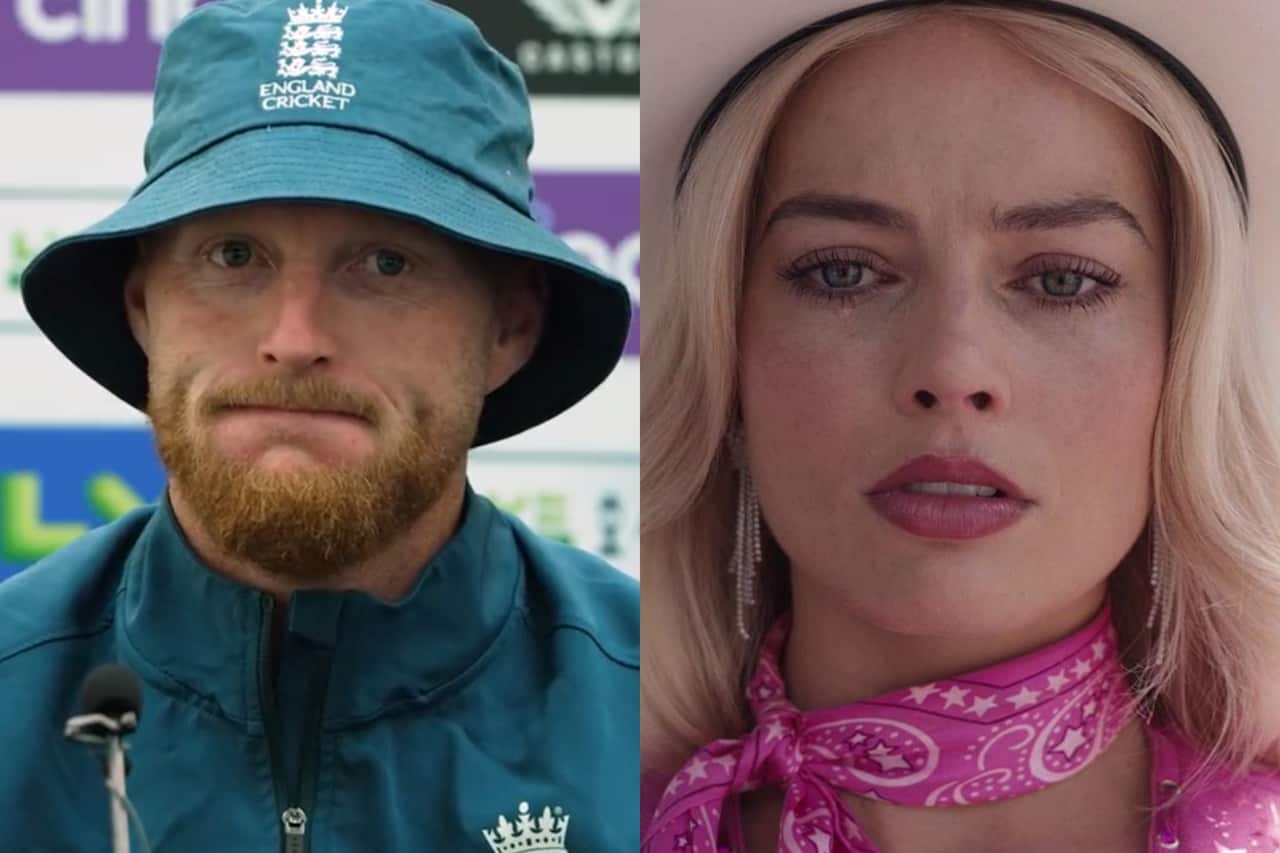 The Barbie craze is spreading like wildfire. At England's pre-match press conference before the 5th Ashes Test, Captain Ben Stokes and fast bowler Mark Wood injected some laughter while the former geared up to take questions from the media.
Notably, two major Hollywood blockbusters, 'Barbie' directed by Greta Gerwig and 'Oppenheimer' directed by Christopher Nolan, hit theatres worldwide last week. The films have garnered positive reviews, sparking lively discussions among fans on which one to catch in theatres first.
Meanwhile, Mark Wood couldn't resist having a bit of fun with teammate Ben Stokes, who has a soft spot for Oppenheimer. The England pacer playfully hijacked the microphone and surprised everyone by playing the catchy Barbie Song right when Ben Stokes settled down for his presser.
The room erupted in laughter, and even Ben Stokes couldn't hold back a smile as he exchanged a knowing look with Mark Wood, who was standing at a distance, enjoying the reaction to his mischievous act.
Watch Video:
Meanwhile, Ben Stokes-led England will be looking to win the 5th and final match of the Ashes Test series and prevent Australia from winning an away Ashes series for the first time since 2001.
England have already conceded the Urn as Australia took an unbeatable 2-1 lead in the 5-match series after the 4th Test in Manchester ended as a draw following persistent rain.