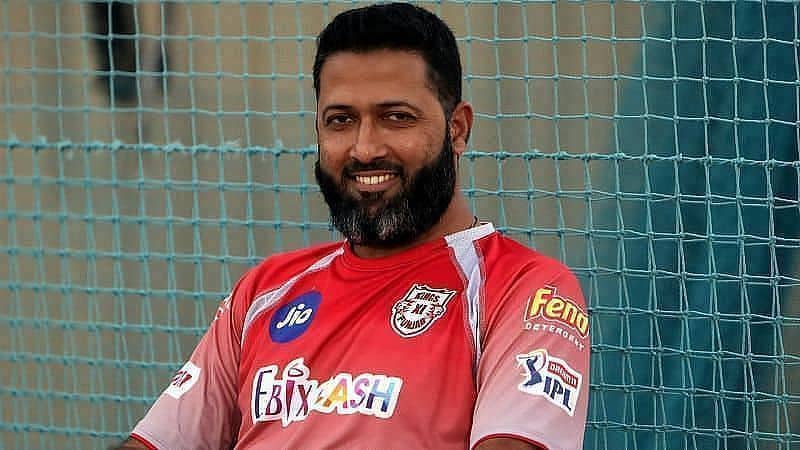 Wasim Jaffer | Image: Twitter
Steve Smith after disappointing in the Adelaide and Melbourne, opened his hands in Sydney and showed what he is capable of. Smith got in his old form and smashed 81 and 131 in the Sydney Test. He also became the Player of the Match after hitting 27th Test century of his career.
But in the final day's play, Steve Smith got himself tangled in controversy, for which he has been criticised from many cricketing giants, involving Virender Sehwag, Michael Vaughan. Actually, On the last day during the drinks break in the first session of the game, the stump camera caught Steve Smith erasing the batsman's mark on the pitch. The video got viral on social media and fans were left fuming after Smith used what is widely being considered as a cheap trick to put off Pant.
Rishabh Pant, who smashed 97 runs at a strike rate of above 80, had to mark his guard again. Smith's actions didn't go well with many, as he is now facing criticism for what he has done.
Meanwhile, the former Indian cricketer Wasim Jaffer, who has got a new talent of sharing memes, trolled Smith in one of his tweets. Jaffer shared a meme from the Bollywood movie 'Sholay' featuring the legendary Amitabh Bachchan.
Wasim Jaffer's Tweet:
Meanwhile, Steve Smith is not happy with all the controversy and has said that he never had any wrong intentions. He also appreciated the efforts of R Ashwin and Hanuma Vihari in the final day's play.
"It's something I do in games to visualise where we are bowling, how the batter is playing our bowlers, and then out of habit I always mark centre. It's such a shame that this and other events have taken away from what was a great batting performance by India yesterday," Smith was quoted as saying to News Corp.
Australia captain Tim Paine also defended Smith, saying that he didn't have any bad intentions. He further said that if one has watched Smith play Test cricket, that is something he does every single game, five or six times a day whether he is actually batting or not.
"If you've watched Steve Smith play Test cricket, that's something he does every single game five or six times a day. He's always standing in the batting crease, shadow batting. As we know, he's got those many Steve Smith quirks, and one of those is he's always marking centre," Paine told.